The Great Escape: How to Get Out of a Date-Gone-Bad
Don't be ashamed – it happens to the best (and worst) of us. If you're a single woman over the age of eighteen, chances are you've had your share of bad dates. They usually go hand in hand with first dates or blind dates or (gasp) Tinder dates. Sometimes, you're just not feeling it. Sometimes, you're just not in the mood. Sometimes, he's a straight-up creeper. It's unavoidable, however, an "untimely" exit doesn't have to be.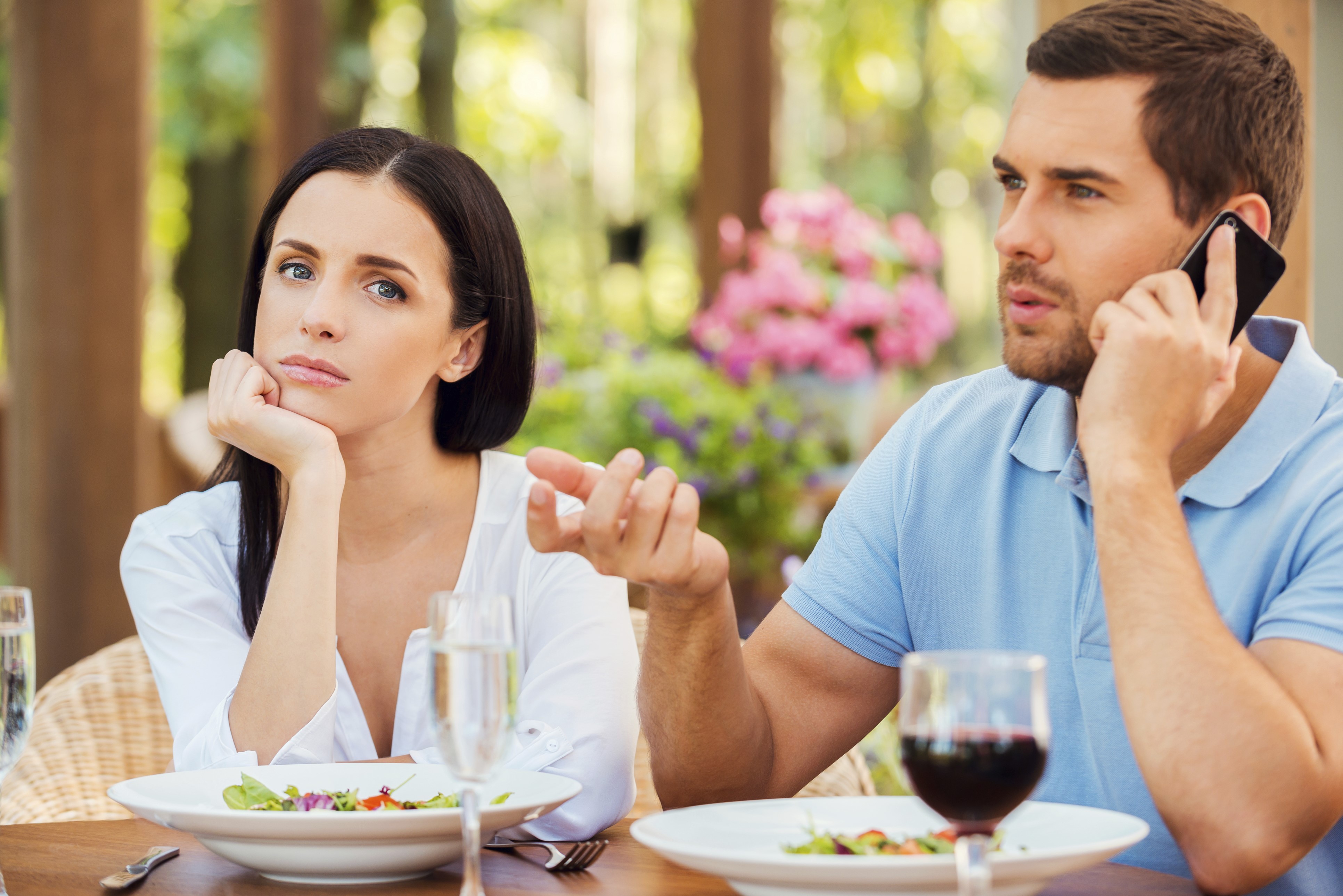 Rather than stick it out until the end or feel pressured to enjoy yourself when let's face it, clearly, you're not, don't be afraid to call a premature end to the evening. It doesn't have to be drastic or rude. On the contrary, if you're confident in the fact that you'll probably never talk to this person again, or at least share anything romantic with them in the future, you'll be doing yourself and your date a favor. Why prolong the inevitable?
In the likely event of a bad date, here are a few helpful tips to help you call it a night, without hurting anyone's feelings:
1. The "Emergency" Text Message – this one's an age-old classic! While a lot of people have caught onto this trick I think it's still worth doing because it's easy to make it seem authentic and it doesn't take a whole lot of work. Before the date, set this up with a friend. Have her text or call you at a certain time with an "emergency." If the date is going badly, say you have to leave. If it's going well, ignore the call. Or, do like my friends and I do and set up a code word system – "apples" means a good date, "raisins" means get me out of here now!
2. Have a Friend "Crash" - If you want to do something a little less obvious than the "save me" text, get a friend to stop by.. Run to the bathroom, text a friend, and beg her to come by wherever you are as a "surprise." Once she gets there, let her play the part of the clingy third wheel, and then you two can eventually make it clear that the date is over.
3. Make Additional Plans - If you don't have high hopes for the date, make it clear from the beginning that you can't be around for long that night by saying something like, "Just so you know, I have plans to meet a friend in two hours." That way you have a guaranteed out from the beginning. Carrie once did it on "Sex and the City" so you know it's a surefire plan.
4. Blame it on the Family – If you want to cancel a date before it even starts (though, I'm a firm believer in at least giving it a shot), use your family as an excuse. It's something I do all the time, and it's never failed me. Just say you need to help a family member with something, or you forgot you had a family dinner planned already.
5. Say you're tired and/or sick - If your date wants things to continue, but you want to leave, just politely say you're completely shot and you need to get home. If the "tired" excuse doesn't seem to be cutting it, you can always go with something a little more serious like a migraine or stomach ache. Plus, you're not technically lying. You are sick…of this date.
6. Be brutally honest – Save this one for the lost causes. Sometimes honesty is the best policy - although usually not the easiest one. It's hard to say, "You know what, I just don't think this is working," but sometimes it's necessary. If you can do it, more props to you. This will end any future confusion or mixed signals.
7. Leave – Sometimes, a straight up Irish exit is the way to go. But save this one for the truly terminal cases that don't deserve a second more of your time or effort.
This above all else: Don't blame yourself. Don't feel guilty. Do trust your instincts.
Remember to follow us on Facebook for the most recent photos, discounts and contests!
https://www....alettealameda