Remarkable Traveling
What makes you want to travel? For many it's about experiencing different cultures and learning from different people, trying new and exotic foods, marveling at unimaginable landscapes, and exploring all that a country has to offer.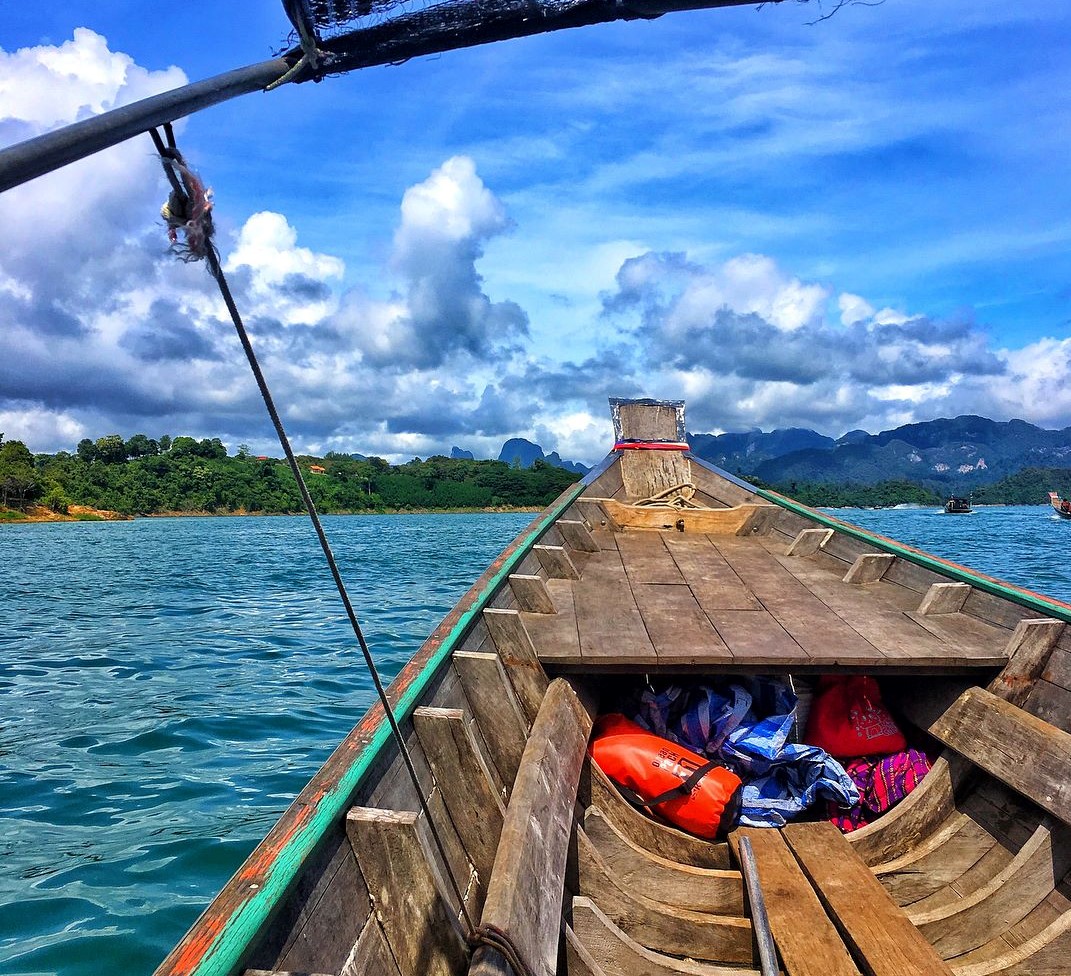 Imagining a life of travel is nice, but making it a reality can be an intimidating goal! Humans are creatures of habit and stretching out into the unknown can be downright uncomfortable.
Embracing this discomfort, however, and shedding what is normal for the beauty of the unknown is one of the best things traveling teaches you. It's remarkable what you can learn, experience, and enjoy when you break down the walls of your comfort zone and open yourself up to whatever life throws your way.
Ten months ago, we began this crazy adventure traveling across Asia when we quit our jobs, hopped on a plane, and set off with our one-way tickets to the other side of the world. In that time, we've pushed ourselves to learn new skills, experience everything we come across, and to grow as much as we possibly can (together and as individuals). Through all of that we have made some incredible memories and had more unforgettable moments than we can count, all because we stretched our comfort zones.
Though we are by no means experts, we wanted to share a few tips with you that have really helped us personally stretch our comfort zones while on the road!
4 Way To Help You Expand Your Comfort Zone:
1). Say "Yes" As Much As Possible
Having provided for safety first, challenge yourself to say "yes" as much as you can. Say "yes" to the locals who invite you in for a cup of tea, the vendor who wants you to try their papaya salad (a surprisingly spicy dish in SE Asia!), the fellow travelers who invite you out for dinner or a drink. We said "yes" when Ketut, the father of the homestay we were staying in in Tampak Siring, Bali asked if we'd like to try his 30-year-old home brewed Arak (a liquor made from coconut). Though the Arak has been in the same bottle for 30 years and the glass used to serve it was covered in a thick layer of dust we were thrilled we said "yes", and as a result, got to spend the afternoon chatting about Ketut's life over the years and sharing bits of our own.
2). Embrace Your Apprehension
Learn to love the butterflies you get in your stomach when you're nervous and excited about whatever experience your friends or the locals are encouraging you to take part in. Figure out the public bus system instead of opting for hotel-pickup from tourist minivans, search for a home-stay and learn a bit of what it's like living with a local family, follow a local girl down the face of a mountain in search of a waterfall… embrace the discomfort and be amazed by what you find on the other end of the experience.
On our journey, we've climbed through leech infested jungles in Thailand, participated in the incredibly colorful and vibrant Holi festival in Nepal, thrown our fear of heights out the window and gone canyoneering in the Philippines, and set aside our western point of view to learn the local traditions behind Cock Fights in Indonesia.
3). Don't Ask Until You Try
Unlike the rest of our advice, this tip is geared more towards food, but we're foodies so that only makes sense! Trying new dishes can be a wonderful way to bond with locals and learn the history of a place. Our "golden rule" when it comes to trying something new is we won't ask what it is, or what ingredients are in it until after we've tried it. Otherwise, we will eventually psyche ourselves out of trying a dish we might have liked, and we can't have that now, can we?
Anyway, you'll end up trying many more things and may even find a new favorite meal if you simply don't ask what you're being served. One of the craziest things we have tried using our "golden rule" was in Malaysia when we tried bowls of Curry Mee at a local night market (night markets are where you will find the best food in SE Asia). We thought the tofu looked a little strange because of its dark red color. It was only after we finished that we learned it wasn't tofu we were eating, but cubes of coagulated pigs blood (basically blood jello). Okay, so this one may not have been our favorite, but we were still thrilled we'd tried before asking and ended up with a fun story to tell.
4). Don't Be Afraid To Make A Fool Of Yourself
Traveling forces you to tread into the unknown, to learn everything from scratch (often in a new language), and to not be afraid to ask for help. Sometimes you may feel like a fool when trying to pronounce "please" "thank you" and "toilet" in a foreign language, but using the local language instead of relying on English, even if you may make a fool out of yourself, is the best way to communicate. Locals will appreciate your attempt at learning their language (and may even help you with pronunciation!) and you'll feel good about trying something new. Don't be afraid of being a bit goofy and trying something you may totally fail at. When we were in Chile a few years back, Alli ended up in a traditional Chilean Dance performance. She was petrified that she would mess it up in front of everyone, but she did it anyway. Stepping out there and conquering her fears put a huge smile on both of our faces.
It doesn't matter where your traveling to, stepping outside of your comfort zone is the key to getting the most from your travels, having remarkable experiences, and is a skill that will help you kill it in all walks of life.
Stay tuned next week as our dynamic duo, who have been together for over a decade, out to explore the world one adventure at a time!
More information about Southeast Asia:
https://www....outheast-asia
Remember to follow us on Facebook and Instagram for the most recent photos and updates. Cheers!