Family Fun Penguin Painting!
This little penguin is all bundled up for winter! Cute AND cozy. Customize the penguin's hat with YOUR favorite color!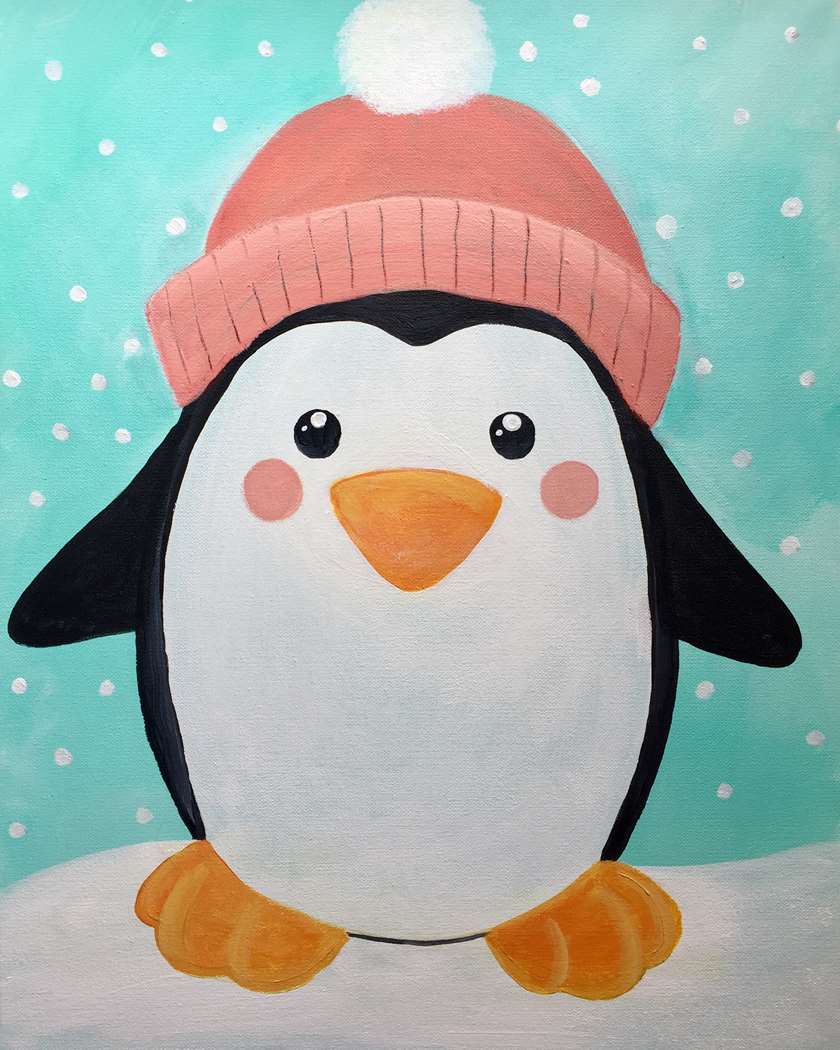 Join us for this adorable penguin painting that will bring you smiles during all of the cold months ahead! All ages are welcome to attend this family friendly class! Painters 4 and older typically paint independently but each child and family are different. Younger painters typically enjoy freestyle painting or a little help from the adult who is joining them.