Things St. Louisans Do (But Won't Admit)
Our studio is in the heart of Webster Groves, so we know exactly what it's like to be a St. Louisan. Sure, we all know that people from good ole STL have an unhealthy obsession with baseball, provel cheese, and asking everyone where they went to high school. But here are some things St. Louisans know but won't admit.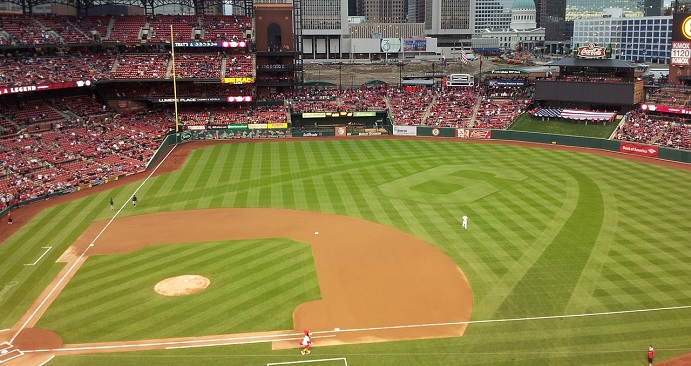 1. We don't hate watching the Cubs play baseball.
The Cubs v. Cardinals rivalry is one of the biggest rivalries in baseball, to the point where we sometimes watch Cubs games just to root against them (no matter what team they're playing).
2. Ice Cream that can't be turned upside-down without falling out isn't real ice cream.
We've been oh-so spoiled by the frozen custard of Ted Drewes and Fritz's that we just can't stand anything else.
3. We have a love-hate relationship with The Arch.
"[pointing] Hey look it's the Arch!" We say every time we drive anywhere near St. Louis City, but we never actually visit our seemingly favorite American Wonder unless we have small children or are hosting friends and family from out of town. Most of us love to view it from afar as opposed to peeking out those tiny windows from the top.
Show your STL pride this week by commenting what other things you think we do as St. Louisans and by signing up for our Starry Starry STL painting class this Saturday!