Top 3 St. Patrick's Day Drinks You Have to Make
May the SPIRITS of St. Patrick's Day be with you!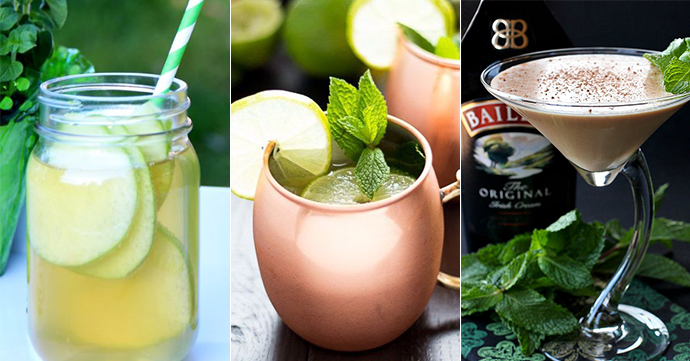 The Green Apple Sangria
- 1 bottle (750 ml) White Wine
- 1 bottle/can (12 oz.) Ginger Ale – or you can use champagne or club soda or sparkling water for bubbly
- 1-2 large Granny Smith Apples
Directions: Slice the apples into thin slices. Add the apple to bottom of your pitcher and fill with both the wine and ginger ale. Put into the refrigerator and serve cold.
-----
The Irish Mule
- Ice
- 2 oz Irish whiskey
- ½ oz fresh lime juice
- ~3/4 cup ginger ale
Directions: Fill a glass, or copper mug, with ice. Add whiskey and lime juice and stir. Top with ginger ale. Serve with a lime wedge!
-----
The Bailey's Martini
- 1½ ounces Baileys Irish Cream
- ¾ ounce chocolate vodka
- ¾ ounce caramel vodka
- Cocoa powder and mint leaves for garnish
Directions: Shake all the ingredients (except the mint and cocoa powder) together in a cocktail shaker filled with ice. Garnish with cocoa powder and mint leaves.