Perfect Fall Sangria
It's fall y'all. Time for some apple cinnamon sangria!
Nothing says fall more to me than apple cinnamon. This is the perfect cocktail to serve at Thanksgiving. One, you can make it the day before and two, it is sure to please the masses!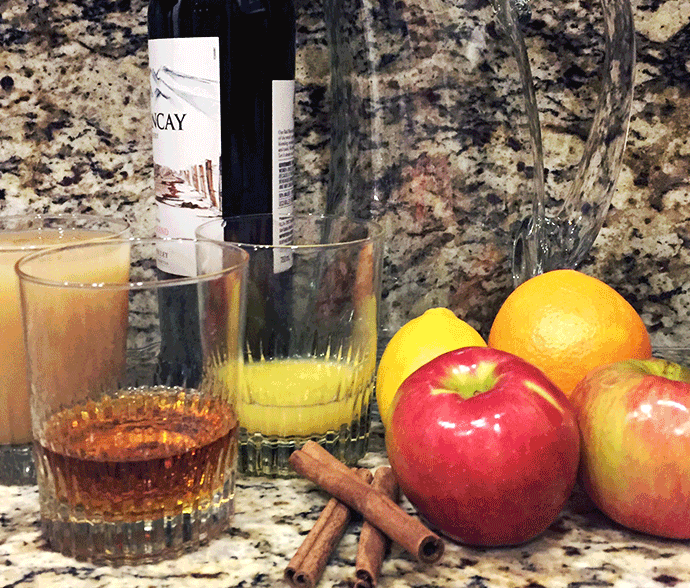 Here's what you need:
• 3 cinnamon sticks
• 2 honey crisp apples, chopped
• 1 orange, thinly sliced
• 1 (750 ml) bottle red wine
• 1 and 3/4 cups apple cider.
• 1/2 cup brandy
• 1/4 cup orange juice
• Juice from 1 lemon
• Club soda, to taste
Here's what you do:
Put the chopped apple, slicked oranges and cinnamon sticks in a pitcher. Add wine, apple cider, brandy, orange juice and lemon juice.
It should sit for several hours to allow all the flavors to combine. I made mine the night before.
When serving, add a splash of club soda to the individual glass for a little sparkle. Add to taste. Also can add ice if desired.
- - - - -
The best part is the apples... They just suck up all the ingredients and taste so good! Cheers!
Be sure to check back frequently on updates about our grand opening.