Why date night at Pinot's Palette?
Date nights are essential! Whether you are newly coupled or have been together for ages, couples need their one-on-one time!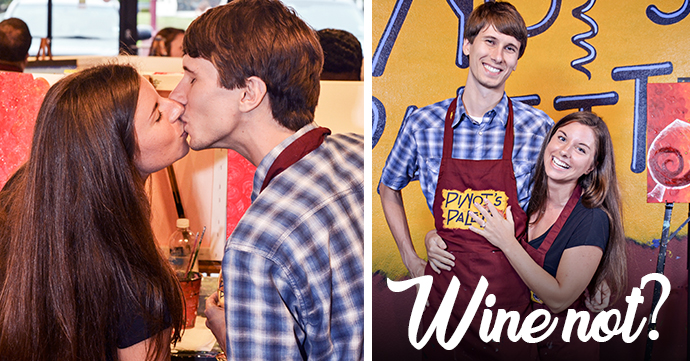 1. It's about fun!
- There is no pressure to keep a conversation going over another meal together. Pinot's Palette allows you to get out of your comfort zone and have an experience together!
2. It's an opportunity for romance.
- A glass of wine and fun music. The romance is already there.
3. Gives you a chance to disconnect to reconnect.
- There are no devices stopping you from talking and engaging! While painting, you might even learn something new about your partner.
4. Doing something creative allows you to express a different side of your personality.
- People are always changing and developing. This creative outlet lets you explore different part of your partners personality as well as your own.
5. You take home a memory.
- Two paintings that when put together as one add a great accent to any home. If you live separately, doing the same painting is a great reminder of your fun night out. Adding personalized accents to your paintings is always encouraged and also adds a little something special to your painting.
"Couple time" is just important, so why not try something new, fun and relaxing!