Introducing Little Brushes
Looking for a fun and creative outlet for your little artist?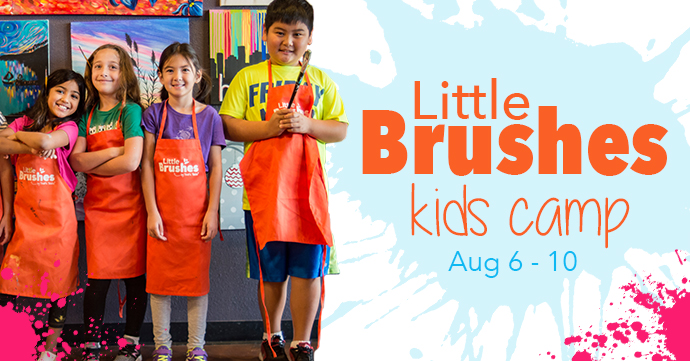 Then Little Brushes has exactly what you are looking for! At Little Brushes we offer a fun-filled educational party atmosphere where your little artists can have a blast creating their own masterpieces. This August we are offering a fun afternoon camp! You can come everyday or just a couple of days for your artist to have the change to create something really memorable. Age ranges from 7 to 12 but if you have someone a little younger or older that you think will benefit, then give the studio a call to reserve! We'll provide everything they need to create their own masterpiece, including step-by-step instruction as well as a snack and a drink!
Can't make it to the kid's camp? Try our family day events. That's where the whole family can come together to create a memory!