Cork Cutting – Made Easy
There are millions of ways to recycle corks into cute and practical projects! Being able to cut them creates even more possibilities. Cutting corks can be easy if you just follow these few steps!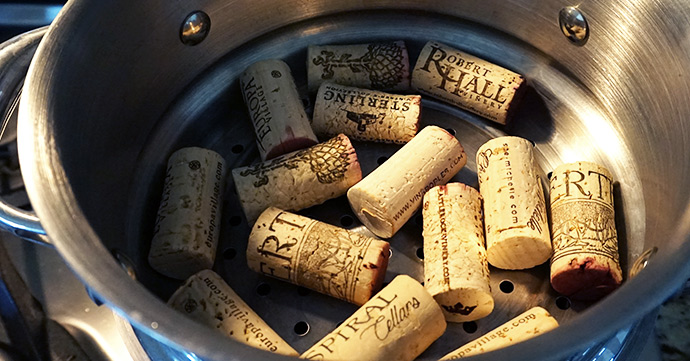 First, steam them in a vegetable steamer. Allow the water to begin to boil and then add the corks in the top portion and let them steam for about 10 minutes.
After they've steamed for a bit, its normal for them to get puffy, pull them out with tongs and cut them how ever you want! You can cut them in small circles for coasters, lengthwise for maybe a cardholder or in half for seasonal decorations. See how easy that is!
Be sure to check back for more creative cork crafts and sign up for our newsletter to get info on our GRAND OPENING!
Cheers!