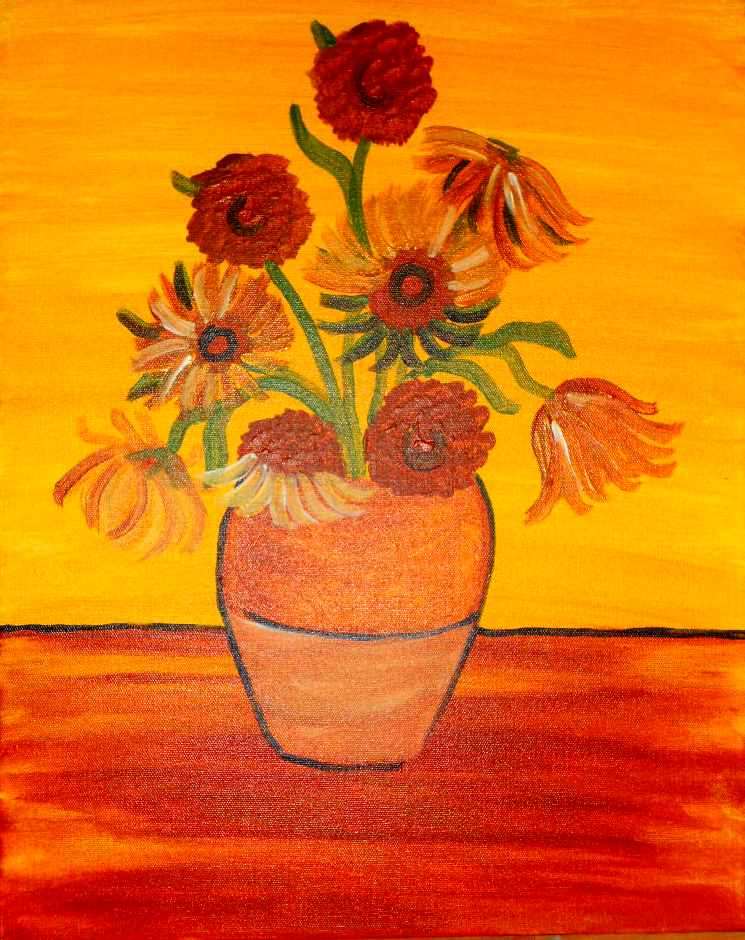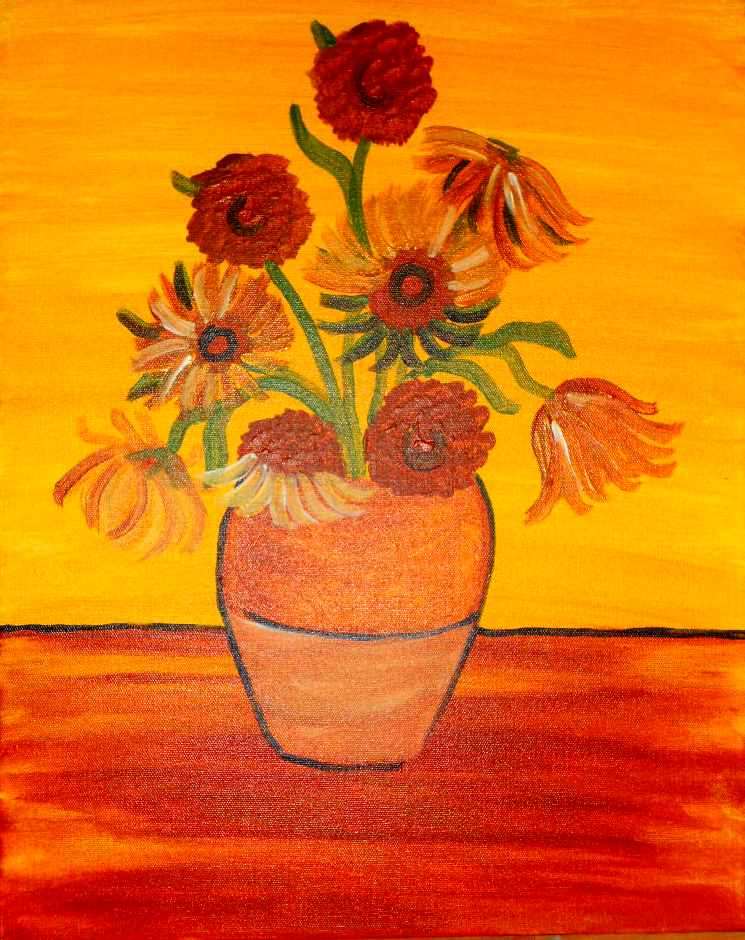 Van Gogh's Sunflower
Tuesday, July 11
9:00 - 12:00PM
Join waiting list
Van Gogh's Sunflowers are the subject of two series of still life paintings by the Dutch painter Vincent van Gogh. The earlier series, executed in Paris in 1887, depicts the flowers lying on the ground, while the second set, executed a year later in Arles, shows bouquets of sunflowers in a vase. In the artist's mind both sets were linked by the name of his friend Paul Gauguin, who acquired two of the Paris versions. About eight months later Van Gogh hoped to welcome and to impress Gauguin again with Sunflowers, now part of the painted Décoration for the Yellow House that he prepared for the guestroom of his home in Arles, where Gauguin was supposed to stay.
Art Enrichment Camp Ages 10+. Van Gogh's Sunflowers Series I. Drop off at 8:45 am/pickup at 12 noon.

Join us this summer for our expressive and academic art classes for creative teens. Pop Art, Impressionism, Abstract Art!

Each week we will explore 3 different Masters over 3 classes covering art history, brush techniques, painting one of the more famous pieces and then painting individual interpretation of each different master! Our team of skilled artists will take your budding artist to new artistic levels using both an academic approach and the exploration of different painting techniques.

For each class, the artists will paint a master and then, they will create their own interpretation of that master! (2 canvases per class). A peanut free snack and juice or Poland Spring water will be served.
Enter your contact info and request details below, and we will contact you with details about your private party!