Keep Calm and Shamrock On!
Whether you're Irish or not, come and join us in celebrating St. Patrick's Day on March 17th as we paint Keep Calm and Shamrock On! With a purchase of a green beer, try out your luck and receive a scratch off ticket for a chance to win some prizes including free classes and merch!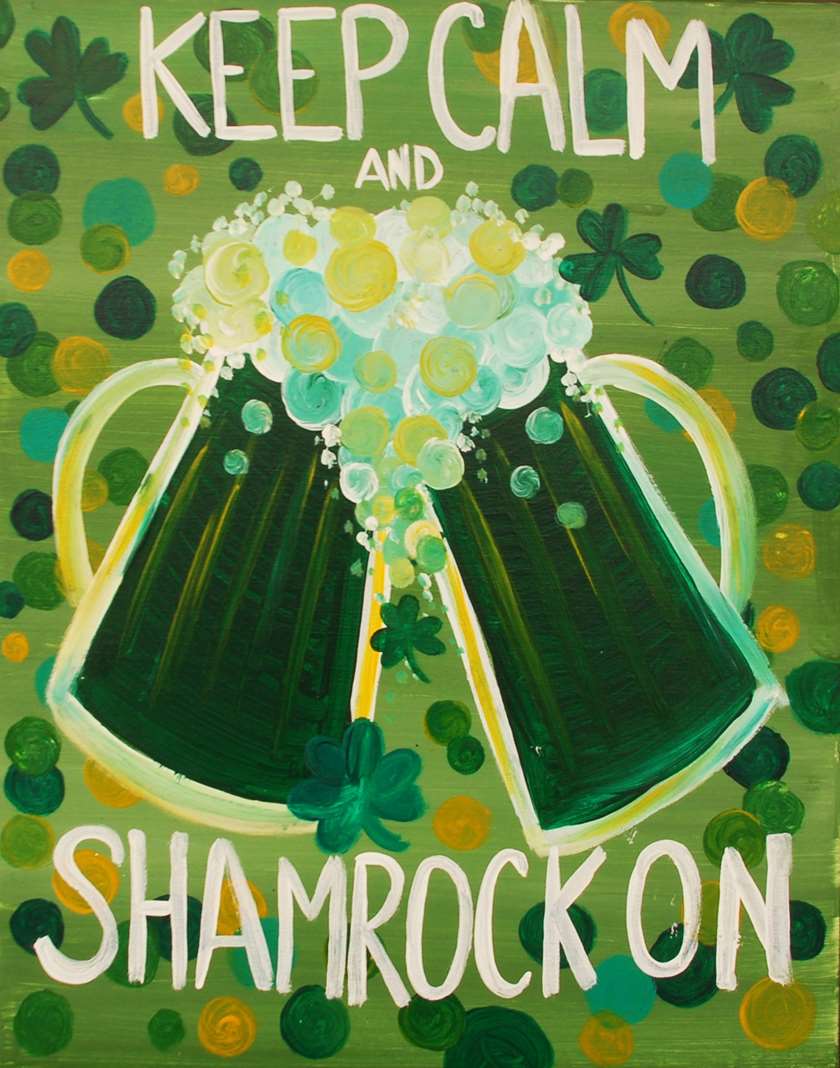 Now for those of you interested in a little bit of historical trivia, St. Patrick was born in 385 AD and was known for bringing Christianity to Ireland. Now St. Patrick himself might have been a little bit shocked to see us today celebrating him by drinking beer, painting art, and having fun. However, surprisingly people have actually been celebrating similar to this way for hundreds of years now!
The holiday began in the 17th century as a feast day, meaning the church would allow the consumption of alcohol and foods prohibited during Lent. So as you can imagine, people would really seize the opportunity to let loose and party for a day. Even back then shamrocks and the color green were already associated with Ireland and St. Patrick as well! So don't let anyone try to tell you otherwise, St. Patty's day has always been a holiday to wear green, drink, and have fun (and now paint too)!