Looking For Some Delicious WIne That Won't Break The Bank? We've Got You Covered!
Wine is always a good idea, but it doesn't have to break the bank to taste delicious…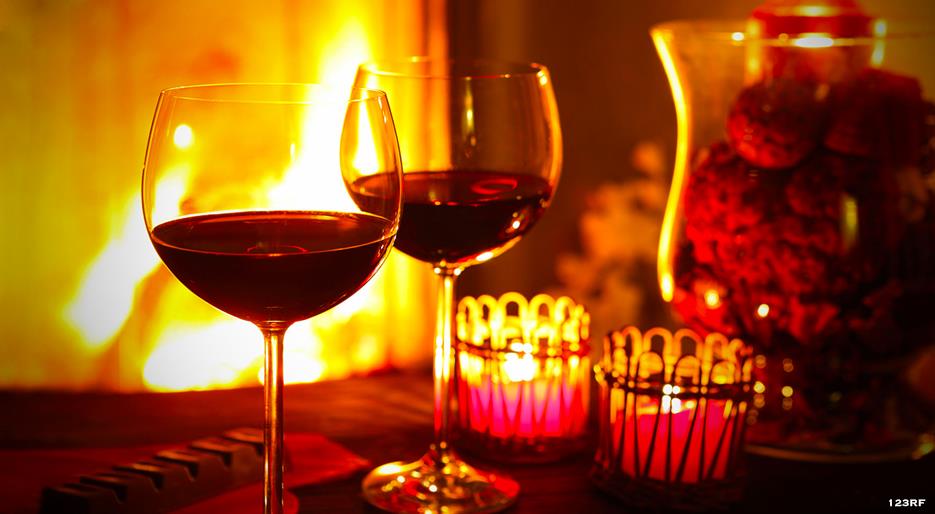 If you can't tell by our name, 'Pinot's Palette', wine is a large part of what we're all about. While the main concept of our business is to teach people how to create a work of art in just a 2-3 hour class, we also offer wine and beer as a little "liquid creativity". Our in-studio bar offers a wide selection of beverages, ranging from light and crisp white wines, to bold red wines. It's always fun to spend time with loved ones in a unique and creative environment, making art and memories that will last a lifetime, and enjoying a nice glass of wine, while you're at it.
It's nice to have a glass of wine at your side as you paint in the studio, but what about when you buy wine for your house, parties, dinners, and other events throughout the year?
Wines range from $3 bottles to $3,000 bottles (and beyond), and if you've tried it all, you can probably tell the difference between the flavors of a cheap wine and a high-quality one; But what about when you want a wine that tastes yummy without the high price tag? If you entertain a lot, enjoy bringing wine as a housewarming gift, drink a glass with dinner each night, and always try to keep it on hand during the holiday season, the cost of that wine, gets pretty steep over time.
We've found some of the best bottles out there that you can get for $15 and under!!!
These wines have an upscale taste at a great price so you can feel good about serving them to friends, gifting them, and keeping them stocked for holidays and unexpected drop-ins!
**Check them out:
** 2015 Chateau Ste Michelle Dry Riesling ($10)
At the 2016 Riesling Rendezvous conference this was poured blind against some of the greatest names in dry Riesling—Austria's Weingut Knoll, Alsace's Famille Hugel, Germany's Dr. Loosen. It held its own, startling the audience, and will possibly startle you, too. Vivid and minerally, it's an absurd steal (don't mistake it for the winery's similarly labeled off-dry bottling though).
** 2012 Simi Chardonnay ($12)
The remarkable color of this wine cannot be ignored. It is brilliantly clear straw with glimmers of gold throughout. The nose is similarly expressive, with tropical notes of guava, pineapple, bright nectarine, peach, green apple, and citrus delicately spiced with toasty oak. Lifted aromatics of orange blossoms and a hint of smoke add a savory character.
** 2014 The Pinot Project California Pinot Noir ($12)
A $12 Pinot that actually tastes like Pinot is like a mythical creature—rumored but rarely seen. And yet here one is, a project (hence the name) of NY-based importers Skurnik Wines. It has the cherry-cola spice character of classic Russian River Valley wines at a third (or less) the price.
** 2016 Foxglove Chardonnay ($15)
The second label of the Varner winery in the Santa Cruz Mountains consistently offers one of California's great values. The smooth, citrusy chardonnay from the Edna Valley isn't aged in oak, but still has richness and texture.
** 2013 Apothic Winemakers Red Blend ($10)
Zinfandel, Syrah, Merlot, and Cabernet Sauvignon. This wine blend is like California in a bottle. Juicy, chocolatey, and super drinkable, this is a blend that doesn't want to be fussed over, it just wants to be enjoyed.
** 2014 Mapuche Sauvignon Blanc ($12)
I find that a lot of people think almost exclusively about red wines when they think about South American regions. I get it, Malbec and Carmenère are delicious, but if you've never tried Chilean Sauvignon Blanc you really need to give it a go. It's generally more restrained than the stuff from New Zealand and shows really pretty floral notes to boot!
**Underwood Rosé ($14)
Easy to drink thanks to light strawberry and peach notes, this Oregon winner is great for the rosé newbie who hasn't yet come over to the pink side. Did we also mention it comes in travel-ready cans?
We hope to see you soon for some art and wine (remember to check the calendar for drink and class specials)!
In addition to our public classes on the calendar, we also offer private events! It's all the fun of our regular classes but with the painting and guest list of your choice! From fun with friends, to team-building creativity with your co-workers, kids' parties, and more, we've got it all!
Celebrations:
https://www....ivate-parties
Team Building Events:
https://www....porate-events
Kids Painting Parties:
https://www....ainting-party
Mobile Events:
https://www....ainting-party