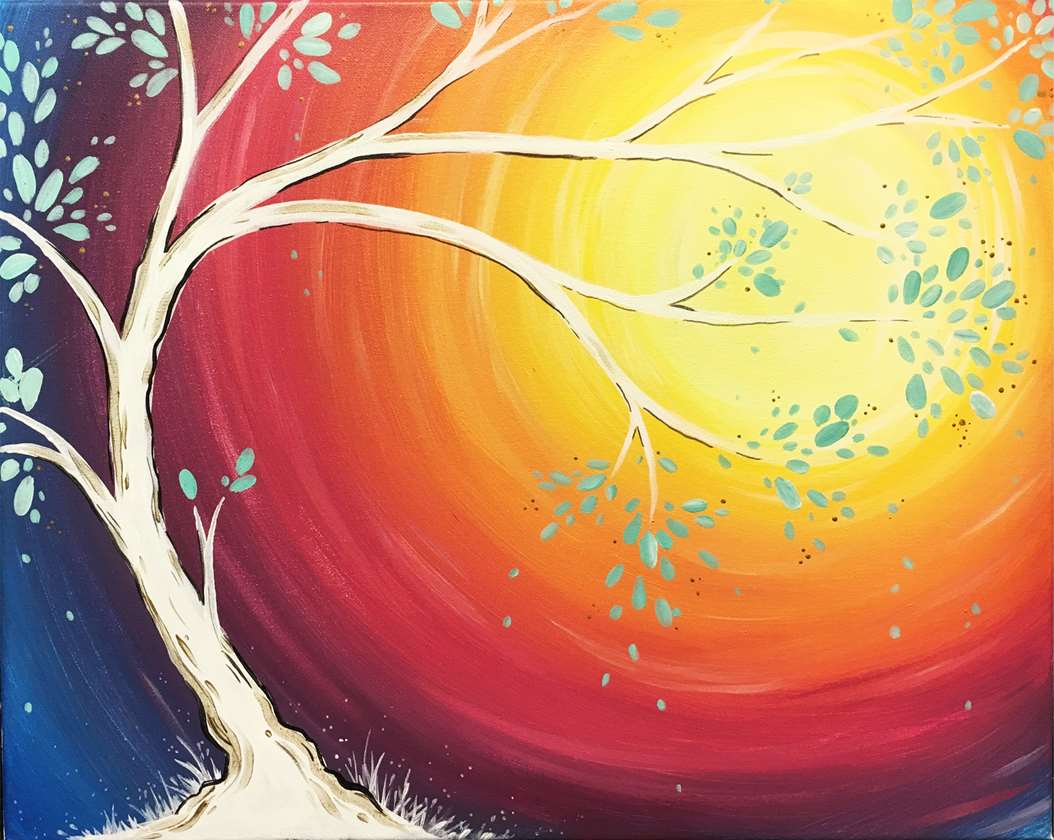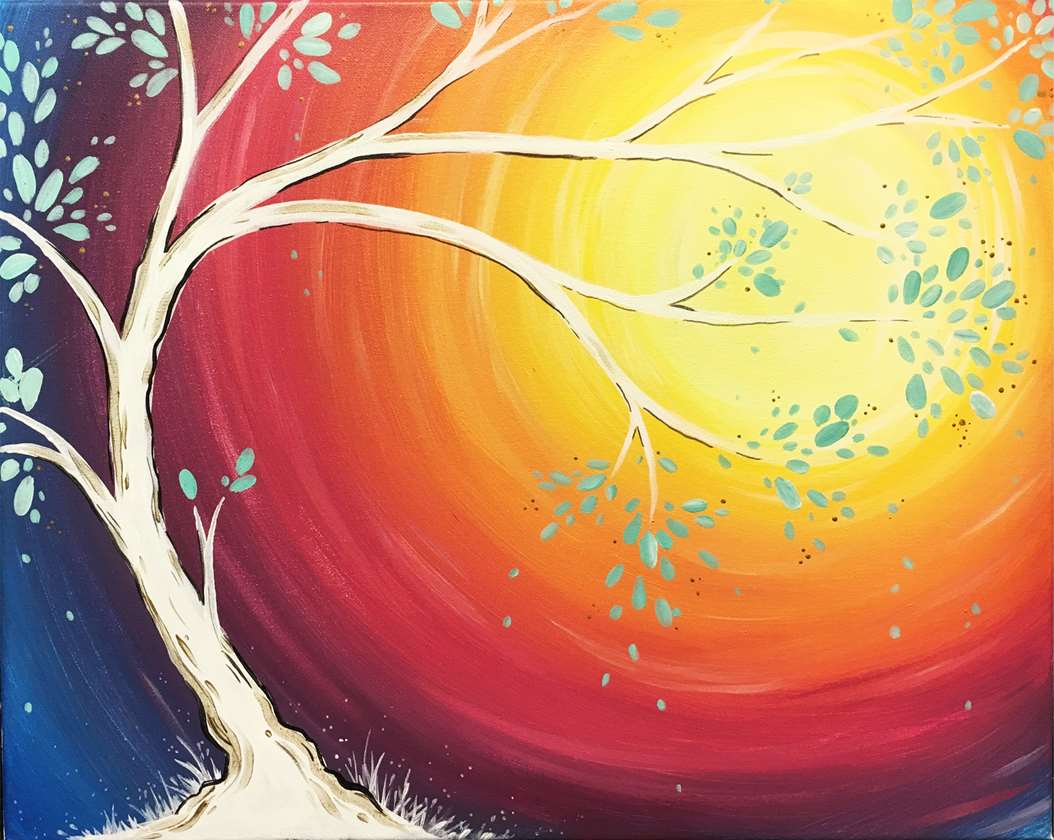 Painting it Forward
Sunset Breeze
Sunday, May 20
3:00 - 5:00PM
Learn more
A graceful tree blowing in a gentle summer breeze, in front of a warm sunset is the perfect way to brighten up your home!
Outpacing Melanoma is a 501(c)(3) non-profit organization dedicated to funding research for and increasing awareness of melanoma by promoting prevention, screening and early detection throughout the Kansas City region. Melanoma, the most deadly form of skin cancer, is an often-neglected disease. Outpacing Melanoma is dedicated to fighting this disease - every step of the way.
Our mission supports the Richard A. Klover Melanoma Fund, that benefits The University of Kansas Cancer Center and our local community.

**Proceeds the class are donated to the Richard A. Klover Melanoma Fund (University of Kansas Cancer Center.)

http://outpa...melanoma.org/

Wine tasting with One Hope Wine included. Beautycounter representative Lyn Clark, will be joining as well sharing her products and knowledge for skin care from the sun. 10% of the vendors proceeds go towards the fund as well.

Please No COMPS or discounts allowed.
Painting It Forward:
A paint and sip class with an extra dose of heart and soul. When you buy a seat in a Painting It Forward class, you're making a donation to a nonprofit or community fundraiser.