March Wine Tasting
While March is usually reserved for beer drinkers who observe St. Patrick's Day as well as the NCAA March Madness Tournament. That doesn't mean we shouldn't add a classy, wine tasting evening in between the beer festivities! Spring is upon us, and while being in the Midwest, that doesn't tend to hold a lot of weight. We can still have snow one day and a seventy-degree day the next. So in honor of our very finicky weather in the Midwest, we're going to highlight two, very finicky grape varietals - Chardonnay and Pinot Noir.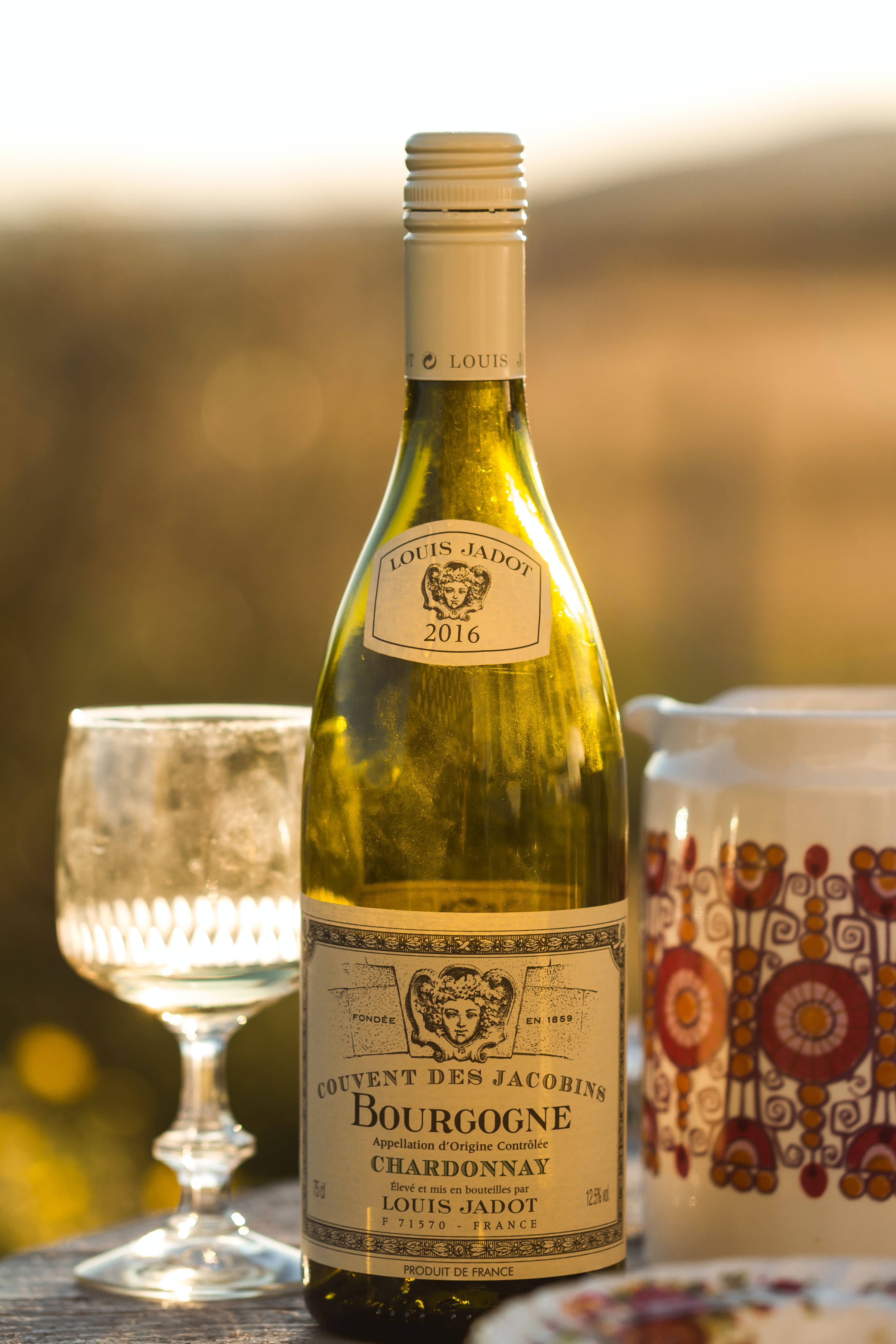 First, you might be asking, "Why are these grape varietals finicky?" Pinot Noir, specifically, is different than other varietals as it is especially difficult to grow. Because of its thin skin, it is more sensitive to soil types, weather, moisture, and sun. It bruises easily, so oftentimes Pinot Noir is harvested by hand to prevent this, and allows for this fragile grape to be handled with care. Additionally, because of its thin skin and difficulty to grow, you'll very rarely find this grape in a warm or hot climate. If the grapes get too much hot sun it can sunburn and burst the grapes. Burgundy, France has perfected the growth of Pinot Noir, and is why its world-famous Pinot Noir is also among the most expensive! Onto Chardonnay…while it might not be as well-known for being finicky like Pinot Noir, a high quality Chardonnay requires the right soil and climate. Chardonnay is planted world-wide among wine regions, and is most well-known (like Pinot Noir) for its production in Burgundy, France, most notably, Chablis. Chardonnay is considered "malleable" because it takes on the characteristics of its climate and soil, also known as terroir. However, where the Chardonnay can be finicky is during harvest. It has to be harvested at just the right time for the best quality. As soon as the grapes begin to ripen, they also start losing acidity, and the best Chardonnays in the world are known for their vibrant acidity.
So, what wines should you taste? We suggest buying two bottles of each varietal from different regions of the world. See how they differ and yet, how they're similar. "Old World" wines, meaning wines of Europe, are known to have more earthy aromas first, while "New World" wines, everywhere else in the world, can tend to have more fruit aromas that you will smell first. Also, for both of these wine varietals, you don't have to break the bank, but the more you spend on a bottle, the more depth and characteristics the wine will have.
CHARDONNAY
Chablis or Burgundy Chardonnay
Chablis is technically a region within Burgundy that only grows Chardonnay grapes. It is a little further north in France, so it provides a cooler climate for the grapes that allows the grapes to keep their acidity. Chablis Chardonnay is known for having citrus and floral aromas with a dry, light-body with flavors of citrus, pear, some minerality as well as some salinity. You'll rarely find flavors of butter, which indicates it was aged in new oak barrels.
Oak-Aged Napa Chardonnay
An oak-aged Napa Valley Chardonnay is a stark contrast to its Chablis sister, but it can be so interesting how the same grape can taste so different based on location, climate and aging. Napa became famous for its oak-aged Chardonnay for giving off aromas and flavors of butter, which comes from the new oak barrels the wine is aged in. This style of Chardonnay, you will get aromas of fresh apple, mandarin, butterscotch/butter, honey and "vanilly". Flavors of ripe pears with a hint of lemon zest. It doesn't show the acidity that a Chablis does, but there is still some fresh, crisp acidity there, as well as being a more full-bodied wine.
PINOT NOIR
Burgundy Pinot Noir
Burgundy is known for its more earthy and floral style, which is very much part of Burgundy's terroir. There are many fine winemakers that ferment their Pinot Noir as whole grape clusters which increases tannin; however, typically these wines are meant for aging 20+ years. In general, these Pinot Noirs are lighter-bodied with flavors of cherry, hibiscus, rose petal, mushroom and a hint of potting soil.
Oregon Pinot Noir
The U.S. offers a more diverse growing area than Burgundy, and although the majority of U.S. Pinot Noir comes from California, we suggest an Oregon Pinot Noir as it's a little further north and this grape thrives in a cooler climate. This Pinot Noir is typically rich, fruit and lush in style. Many of these wines can have subtle hints of allspice which comes from imported French oak barrels.
Don't forget to tag us in your wine tasting adventures! Cheers!
Share Check out our full Calendar of Events | Plan a Paint Night for Home!