June Wine Tasting
As the temperatures rise and begin to feel like summer, the colder the drinks the better. By the time summer rolls around, everyone tends to grab for their favorite canned spritzer, or beer, or citrusy cocktails. Well, we're here to tell you to keep drinking that wine, and it can still be the perfect poolside pairing. Back in our February Wine Tasting we highlighted Sparkling Rosés, and we're going to stick with a similar theme for June so you can ROSE ALL DAY!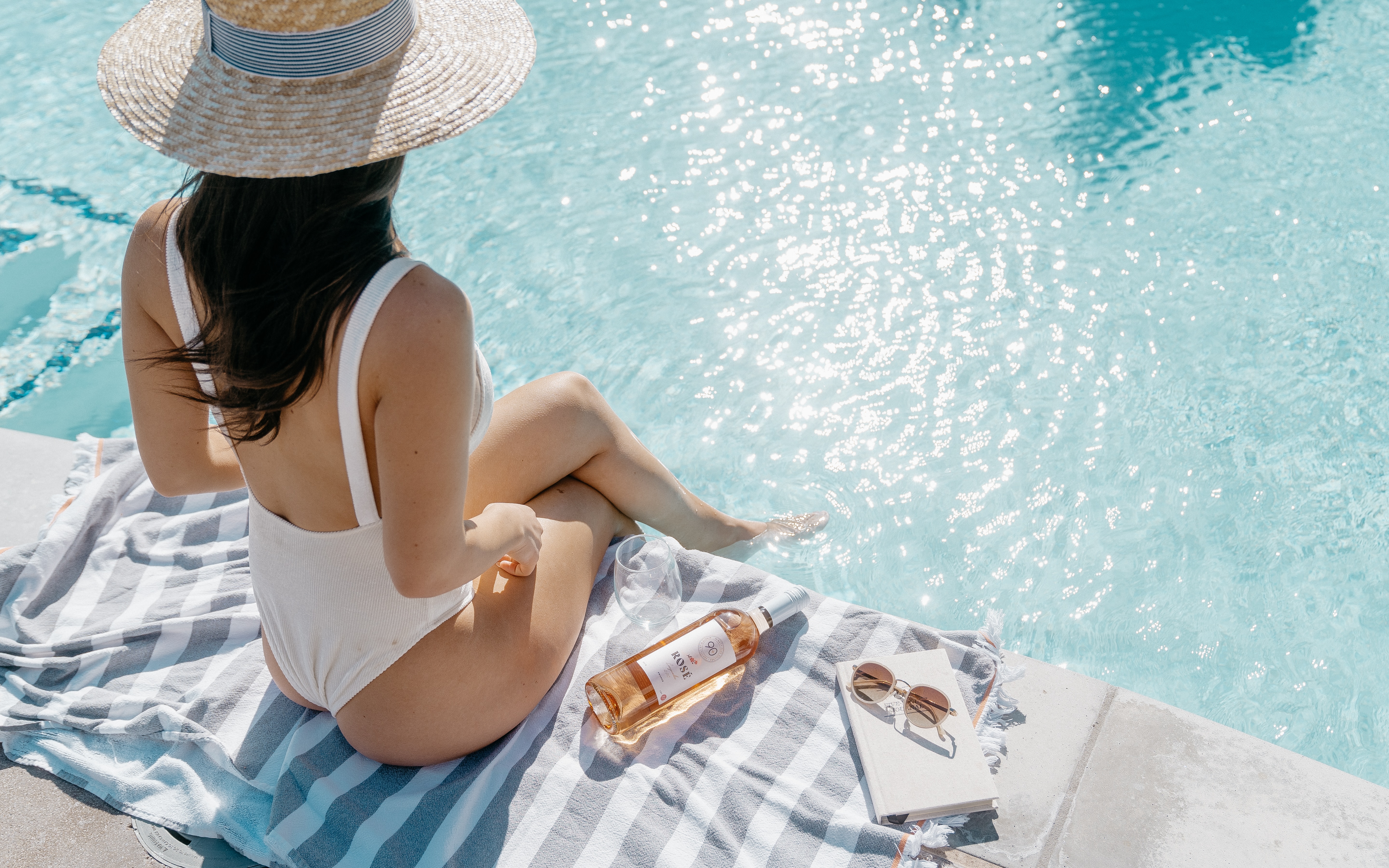 Rosé wines are the perfect wine to sip on throughout the day, hence the phrase "rosé all day." And, believe it or not, there are plenty of different styles to choose from to be your dockside buddy or your pairing partner with a light summer meal.
Provence Rosé
When I think of rosé, my mind immediately gravitates toward Provence, France. A region in the south of France where the vineyards catch some of the Mediterranean sea breeze along with the consistent days full of sunshine. Known for lavender, fresh seafood and, of course, rosé wine. If you've tasted a French rosé, chances are it's from Provence...not to say other regions of France produce subpar rosés, that is definitely not the case. A Provencal rosé is just made for summer. This region produces a dry, light body and light pink wine that can have hints of strawberries, melon, rosé petals and even some salinity from the sea breezes. This style of wine pairs deliciously well with charcuterie, salads, and even your cold side dishes like potato or pasta salad - for us midwesterners who like a good bbq cookout.
Spanish Rosé
We're going to travel a little south, but mostly west into Spain, and stop just over the border in Navarra - Basque country and just north of the famous Rioja region. This region is one of Spain's oldest Denominacion de Origen (wine regions), and also one of Earnest Hemingway's favorite places to visit. This is home to, supposedly, Hemingway's favorite rosé wine too. With 90% of the grapes grown being red, the rosés produced in this regions are made from the saignee method. Which means the juice from the grapes is removed by "bleeding" or draining off a portion of the juice from a tank of crushed red grapes. This tends to produce a rosé that is richer in color as well as tannin. Similar to a Provencal rosé, this is a great wine to pair with a BBQ in the evening as it does have a little more body, and pairs will with grilled chicken and veggies. This wine has notes of strawberry, blackberry and even a little citrus, and can even feel a bit of creaminess to it since it tends to be a medium- to full-body wine.
Washington Rosé
Yep, that's right. The good ol' state of Washington is producing some pretty incredible rosés right now! Especially in Columbia Valley, Columbia Gorge, Walla Walla, as well as many others. With Washington rosés, there are so many varieties and blends, that the style will keep you guessing - is it a Provencal-style? Spanish style? Rhone-style? With so many grape varieties to choose from, there are rosés made from Cabernet Franc to Grenache to Cinsault and more. For those that are made with Cabernet Franc, you can find that it will have a light earthiness to it that pairs well with roasted chicken, or pork or even lamb. You will find hints of tropical fruit with full, round flavors.
Share Check out our full Calendar of Events | Plan a Paint Night for Home!