February Wine Tasting - Bouquet of Rosés
Some people save sparkling wine for special occasions like New Years Eve or celebratory events like engagements or promotions…we're not some of those people. Sparkling wine and Champagne are perfect year round for all celebrations…you know, like Thursday! So, for this month's wine tasting, we're going to feature a beautiful, bubbly, bouquet of rosés!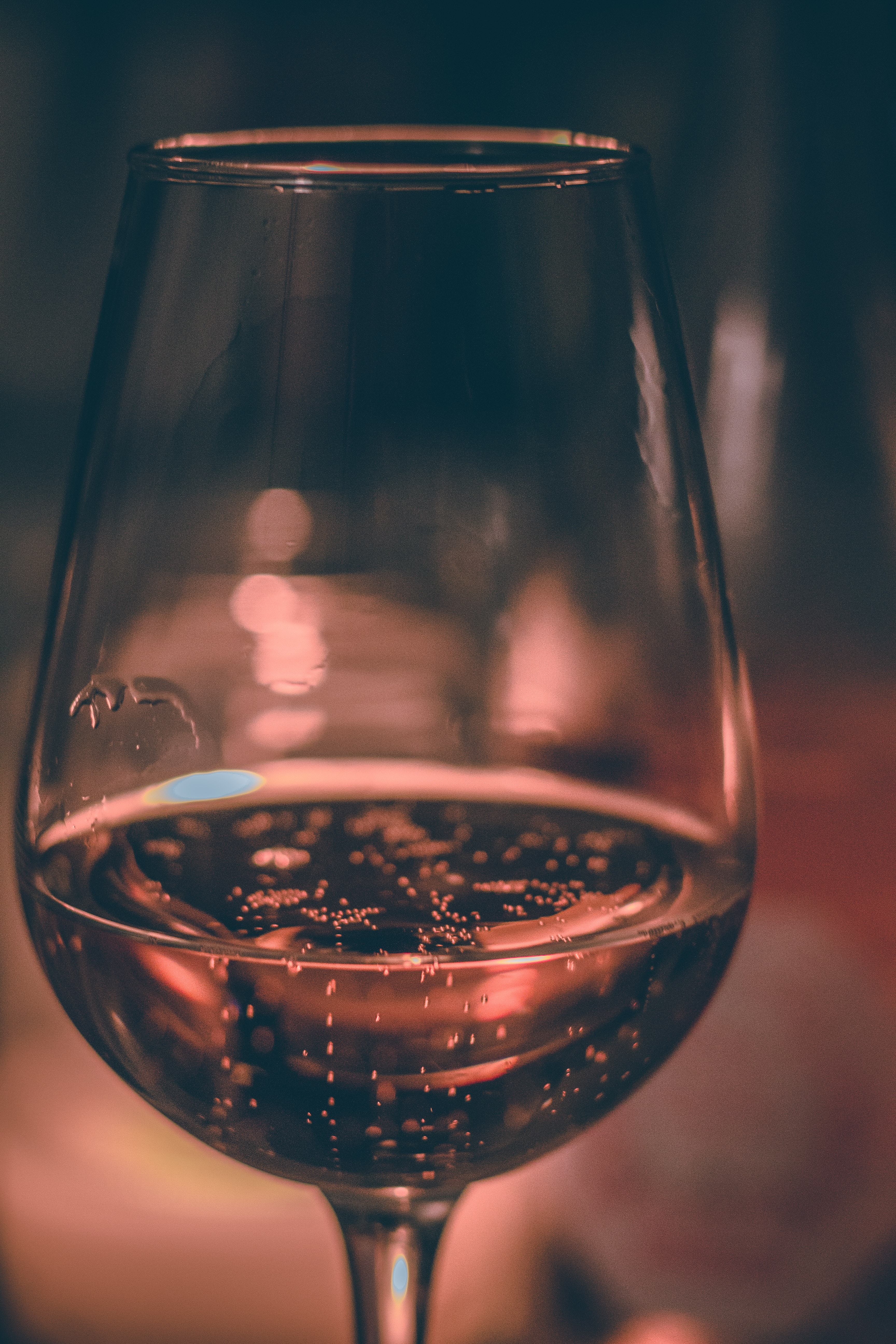 Not only does it pair nicely with the "Month of Love" theme and, of course, Valentine's Day, but sparkling wine is a really great pairing for many foods as well. We will take you through the wines we will be drinking this month, and we encourage you to purchase a few of these styles and have a date night at home drinking some rosé bubbles with the one you love.
First, we will get some basics out of the way. While Champagne is commonly used to refer to all sparkling wine, it actually denotes sparkling wine from the Champagne region of France. Here they are only allowed to use specific grape varietals to make Champagne, and the wine making process is done in a specific way as well. Below are four different styles of sparkling wine from different regions of the world, and we will walk you through the different styles and taste of each.
Cava Rosé
Cava is a Spanish sparkling wine that is mainly produced in the Penedes region (near Barcelona). It is made in the same way that Champagne is made, but it uses different grapes. In Cava, the grape varietals used are: Macabeu, Parellada and Xarel-lo. Chardonnay, Monastrell, Pinot Noir and Garnacha are occasionally used as well. Cava is typically not a sweet wine, and is made into four different styles ranging from no sweetness to slightly sweet: Brut Nature, Extra Brut, Brut and Semi Seco (respectively). Cava Rosé is made by adding in red grape varietals to the blend, typically Garnacha (aka Grenache) which adds aromas of red berries like strawberries and raspberries. If Monastrell (aka Mourvedre) is added, it adds peach and floral aromas.
Taste: This dry sparkling wine has hints of pear, lime, yellow apple and almond. It's a light-bodied wine that is best served chilled.
Food Pairing: Cava pairs really well with Spanish favorites like Paella and other tapas, but it is very versatile and can pair with spicy foods like mexican or chili.
MCC Rosé
MCC stands for "Méthode Cap Classique" and is South Africa's term indicating a sparkling wine made in the traditional method like Champagne. The grape varietals that are traditionally used in MCC are Chenin Blanc, Pinot Noir, Chardonnay, and Pinot Meunier. Similar to Champagne and Cava, MCC is traditionally not a sweet wine.
Taste: Lemon, white cherry, ginger, cream and brioche are dominant flavors of this style of wine. This wine is dry and light-bodied with high acidity.
Food Pairing: MCC is a little fruitier than French Champagne, and it pairs really well with chicken or pork dishes…especially ones that have sweet and sour flavors.
Prosecco Rosé
Chances are, you've heard of Prosecco as it's Italy's most popular sparkling wine. There are five different quality levels to Prosecco, but we won't go into that right now. This wine, while similar to Champagne, it is made in a different method and uses the Glera grape varietal as well. Prosecco is made by using the Charmat (tank) method which means that the winemaking process is done in a single tank and then bottled. Whereas the Champagne (or traditional) method is where wine is blended and fermented in tank or barrel and then transferred into the bottle for the second fermentation - where the wine gets its bubbles!
Taste: While Prosecco Rosé is also a dry wine, with its blend of Glera and Pinot Noir, its fruit flavors of green apple, peach, ripe pear, hints of berries and honeysuckle makes it seem sweeter than it actually is.
Food Pairing: Prosecco is traditionally used as a palate cleanser, but also pairs really well with asian cuisine such as spicy curries, Thai, or Vietnamese food.
Champagne Rosé
We can't have a sparkling wine tasting and not mention Champagne! The most iconic sparkling wine in the world, and most well-known for being the most expensive as well. However, you don't have to empty your pockets just to have some good Champagne. Champagne uses a specific blend of grapes, or single varietal of these grapes: Chardonnay, Pinot Noir, and Pinot Meunier. The winemaking method is the same as above for Cava and MCC, and is the standard winemaking method for most sparkling wines around the world.
Taste: Champagne Rosé is usually light pink in color, and has flavors of citrus, yellow apple, cream, a hint of red berries, almond and toast or brioche.
Food Pairing: Champagne pairs really well with salty foods, especially fried, or fish dishes. Pairing fried chicken and Champagne will change your life!!!
We hope you enjoy your bouquet of rosés this month, and if you do a sparkling rosé wine tasting, be sure to tag @pinotspaletteleawood!
Cheers!
Share Check out our full Calendar of Events | Plan a Paint Night for Home!