April Wine Tasting - Rías Baixas Wines!
This month we're featuring a wine tasting in person, and not one, not two, but THREE times a wine tasting! We're partnering up with a wine vendor that specializes in wines from the Rías Baixas region in Galicia, Spain. First, you might be wondering, how the heck you pronounce Rías Baixas, and secondly, where the heck this region is in Spain. To answer the first question, it is pronounced "Ree-ahs By-shas" and this region is found in the northwest corner of Spain, also known as "Green Spain."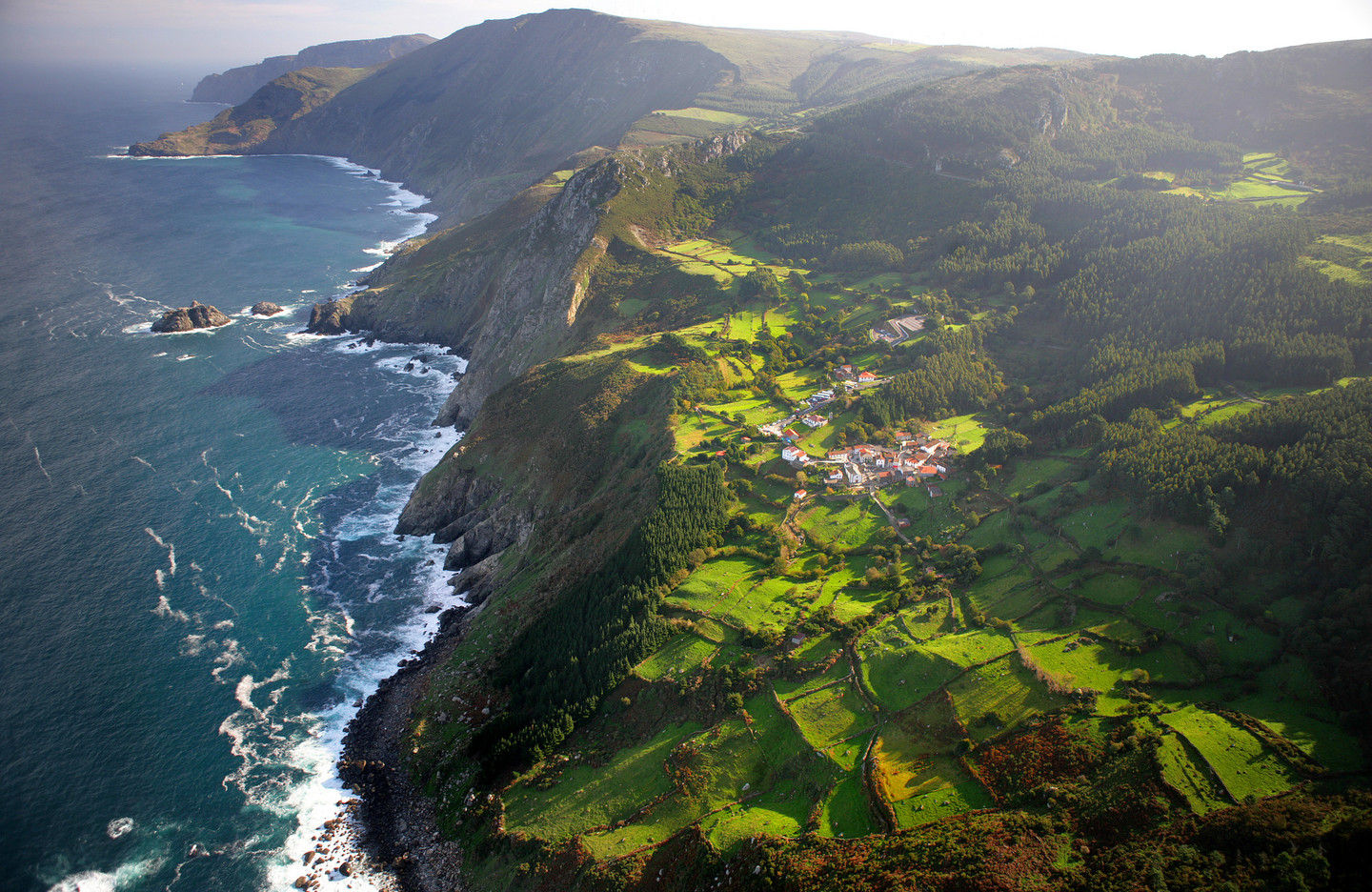 It has gained this nickname for its lush, foggy coastal environment that is more reminiscent of Ireland than it is the rest of Spain. Additionally, Green Spain provides the perfect climate to produce Albariño. The region's indigenous white grape that produces a beautiful, aromatic and vivacious white wine. Of the region's wine production, over 99% of it is white wine, and while there are 14 grapes permitted to grow in Rías Baixas, 96% of vines planted are Albariño vines. This unique region is characterized by moderate, year-round temperatures with average rainfall and ocean mists. The climate is damp, provided by the Atlantic ocean, also has 2,200 hours of sunshine that allows for the grapes to perfectly ripen and create a fresh, crisp white wine we all crave in the Spring and Summer months.
Now that we've given a little background into this incredible white wine, we'll jump right into the exciting part, the wines we will be showcasing!
Viña Nora Albariño
Profile: Fresh notes of apple, peach and pear, with hints of citrus like lemon and grapefruit. Secondary aromas and flavors of minerals and stone as well as honey.
Pairing: This wine goes beautifully with all kinds of seafood and white fish. It has a bit more body than most Albariños making it also an ideal accompaniment to fresh pastas, some southeast Asian cuisines and also with ceviches and sushi. A very versatile wine which also drinks incredibly well on its own.
Robaliño Albariño
Profile: Notes of fresh minerals and fresh citrus. This wine is crisp and light, and perfect for hot days to drink on the patio.
Pairing: Most Rice, seafood, fish dishes.
Pazo Torrado
Profile: This wine has strong notes of green apple, pear, peach with hints of citrus to round out the flavors. There is a slight hint of salinity to this wine as well, and if you close your eyes you can almost taste the sea breeze coming off the Atlantic.
Pairing: Albariño is a classic seafood wine but it's also great with a light salad and a perfect way to start the evening with a bowl of crisps.
Burgáns 2021
Profile: Fresh citrus like lemon and grapefruit dominate the flavors and aromas of this wine, but tree fruit like green apple and pear round out this wine with a hint of honey at the end.
Pairing: Very versatile Albariño which pairs with traditional Galician gastronomy such as seafood, fish, shellfish, soft cheese and white meats, but also adds to incredible international and more fusion meals such as sushi, asian spiced foods, rices, pasta and so on with its great fruit flavors and freshness.
Santiago Ruiz
Profile: Pale lemon in color with a youthful medium intensity nose. Lemon, lime, zest, citrus, green apple, pear, minerals. Dry, high acid, medium bodied, medium alcohol and medium intensity on the body. Medium minus finish. Outstanding quality of wine.
Pairing: The wine not only pairs excellent with the traditional dishes from Galicia such as seafood and shellfish but also with Asian food,
Pazo Das Bruxas Albariño
Profile: A lush light wine with pear and green apple flavors to dominate at first, but subtle hints of herbs and sea breeze and light citrus flavors round out this wine.
Pairing: Rice dishes and light desserts
Sign up for the following classes to enjoy these incredible Spanish wines that you will definitely want to have in your cellar for this summer!
Friday, April 21 7:00 - 9:00
Dream Island
Sign Up Now! [https://pinotspalette.com/leawood/event/681888]
Friday, April 21 7:00 - 9:00
Majestic Moonlight - Black Light Party!
Sign Up Now! [https://pinotspalette.com/leawood/event/681887]
Saturday, April 22 7:00 - 9:00
Moon Rise Forest
Sign Up Now! [https://pinotspalette.com/leawood/event/681900]
See you there! Cheers!
Share Check out our full Calendar of Events | Plan a Paint Night for Home!