Galentine's Day
You can't have Valentine's Day before you have Galentine's Day with your best gal pals! So many people underestimate the power of a gathering with your friends can have on one's mental health. So often, we get caught up in the day to day of life where every day is the same, and we forget to break the cycle because we just get so caught up in the "now." Many fall into the routine of: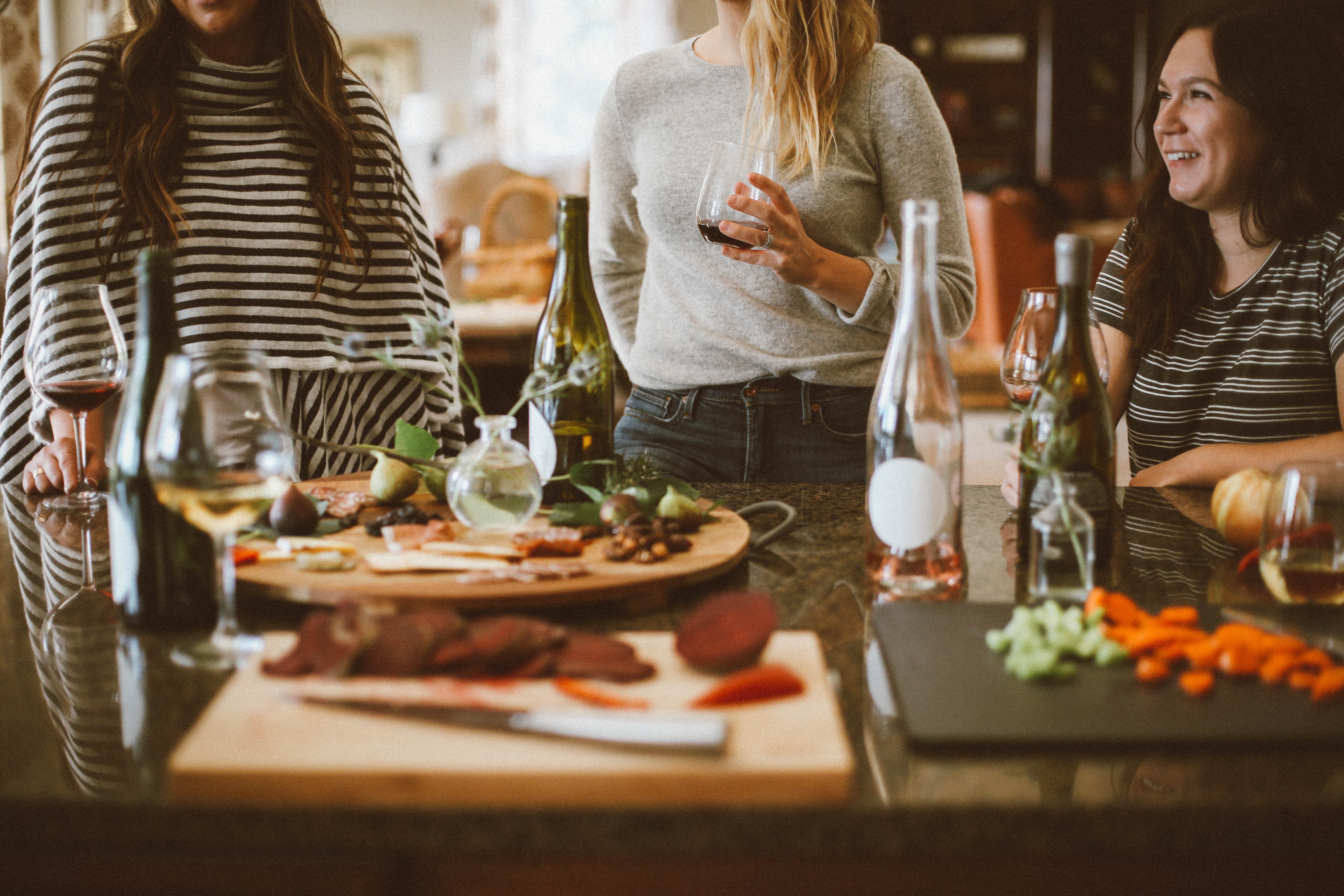 * Wake up
* Take kids to school
* Go to work (or turn your computer on in the next room)
* Work out
* Pick up kids
* Make dinner
* Shuttle kids to activities
* Get through the marathon bedtime routine with kids
* Relax with a glass of wine and a new episode of your favorite show
* Go to bed
We are creatures of habit, and as well are all well aware, it can be really hard to break those habits and come back to reality that, "yes, I do enjoy doing things outside of work and family life." So, if this thought has crossed your mind recently, or if it's just crossing your mind right now, it is time to text your girlfriends and plan a night out! Outside of Pinot's Palette in Leawood (of course) here is a list of our top 3 ideas of planning this year's Galentine's Day.
Top 3 Galentine's Day Ideas
Many times, we find ourselves (women) doing most of the planning in our lives, especially if you have kids. Like Pinot's Palette, the below options require minimal planning. You just need to book, and they can do the rest.
Spa Day
Spas that are attached to a hotel are ideal in this scenario in particular, because you usually get access to the hotel amenities for the day as well. So schedule a group massage and facial, and then maybe book a room too where you can stay in robes and simply order room service that includes some bottles of bubbly!
Hire a Chef
If you find that you and your friends are the ones planning most of the meals as well as executing, then this is a great option for you! Have one person host, send the rest of your family members away for the evening, and have a chef come in with a five course meal with a wine pairing. This option is *chef's kiss*. Also, caveat to this, if you're hosting, you cannot clean your house, your friends don't care that the baseboards haven't been dusted.
Rent a Theater
Loungewear required on this one. Rent a movie theater for a few hours, order food, cocktails, wine and have an old fashioned sleepover style get together with only chick-flicks/rom-coms on the big screen!
We hope everyone has a wonderful Galentine's Day, and remember, this holiday is not limited to February 13th! Make it a new habit to plan a "Galentine's Day" at least once every three months, your mental health will thank you!
Cheers!
Share Check out our full Calendar of Events | Plan a Paint Night for Home!