Celebrating FIVE Years!
Today marks the fifth year of opening our doors in the Park Place shopping center in Leawood, Kansas. The past five days, we have been reflecting on our past five years through our Instagram stories, and it has brought out all of the emotions. So much has happened in five years, it almost seems like we should be celebrating our tenth year. But then, there are times it feels like we just opened a few months ago. One thing is for sure, we love this business! We're in the business of fun!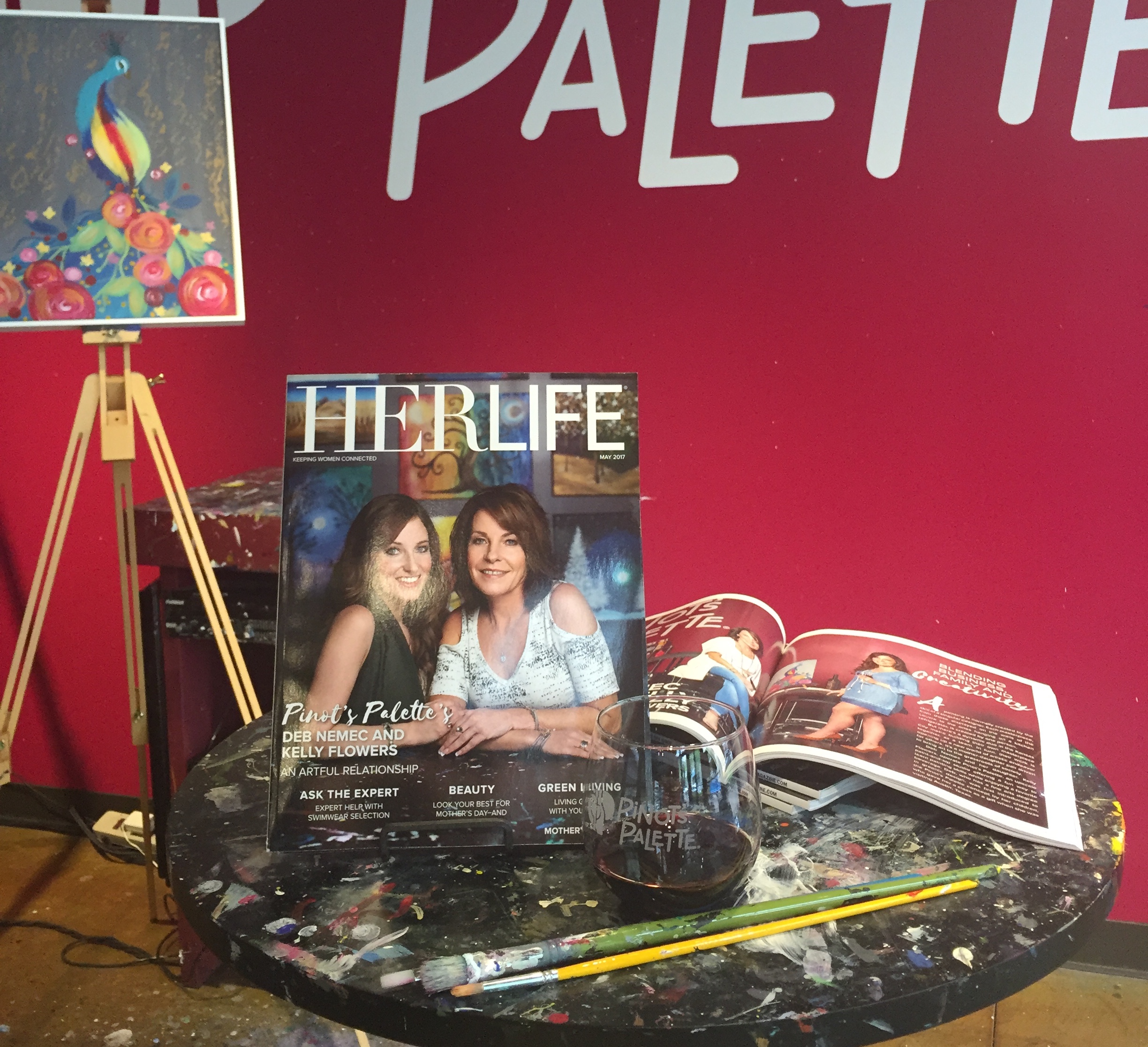 The year we opened, we had many challenges that many business owners face in their first year...."What the heck did we do?!"..."We got this!"..."Oh no, what now!?"..."I thought we already paid that!"..."Why are we doing this again?" On top of all the excitement, doubts, stresses of opening a business, we also lost an amazing artist unexpectedly in our first year. She was talented, so much fun, outgoing and really embodied our mission. As business owners, we had to keep "the show must go on" mentality, when in reality we were crushed inside and missed her deeply...and still do. We think about her often. Our amazing team of artists really stepped up, and kept us all going to help make our first year a success. Even with all of the challenges in our first year, we were excited about what we brought to Kansas City and looked forward for the years to come.
One thing I didn't realize with owning a small business, was how both work and personal life are essentially one in the same. In our second year, I surprised my business partner, and mom, by announcing my pregnancy at one of the classes. I would have never thought I would be telling my mom she was becoming a grandmother at work, but I couldn't have thought of a better way to announce it. After the birth of my first child, she came to work with me often, and we even gave her the title of "Director of Fun." It was very fitting, because she made work more exciting and fun....although, she sometimes made things take a little longer, but it was worth it bringing her to work. And, this past year, the Director of Fun got a promotion to Chief Fun Officer (CFO), because we welcomed her little sister in November. I love being able to bring both of them to work and show them that hard work can also be fun!
Another thing that I wouldn't have been able to predict with owning a small business was how your employees are more like family. We've had one artist, Rachael, that has been with us since Day 1, and she has always stepped up to the plate when we've needed her. And then there's Cayla, she's been with us the second longest, and she has always taken the initiative to do things versus waiting to be told. And, she's always good for a hug, especially when you need one! Brittnee has been with us since October of 2013, our third longest artist turned studio manager and artist trainer. She has 100% invested in us and would probably get "Pinot's Palette" tattooed on her if we asked. Brittnee is our "go-to", our "right-hand-man", we couldn't do it without Brittnee. She is there for us and us her. Our current team of artists is amazing, and they are truly the bread and butter of our business; we have Carly, Sara, Clint, Marjorie, Hillary, Kat and Abbie. All are amazingly talented artists, and we are honored they are part of our team. We also wouldn't have gotten to where we are today without the help of artists that have helped us over the years as well...Kaley, Jenni, Amy, Tanya, Tara, Chris, Ashley, Clare, Dan, Liz, Katie, Natalie...all were amazing additions to our Pinot Family and helped in the growth of our business.
I wouldn't have guessed I would become even closer to my mom. She was always my rock and I was always close with my mom, but I would have never guessed how becoming business partners would bring us even closer. My failures are her failures; her successes are my successes; she's the yin to my yang; if I have a bottle of wine, she has the corkscrew and glasses. We might not be the perfect business owners, but we are the perfect business partners. In our fifth year, we were featured on the cover of HerLife magazine. It was completely out of each of our comfort zones, but an amazing experience and so wonderful to showcase to Kansas City how working with family can be so rewarding.
Lastly, I would like to say, "THANK YOU!" Thank you to our customers who join us for painting and sipping. We truly wouldn't have made it to five years without you! Thank you to our artists, past and current, that have added value to our studios. We couldn't function without you....you've all seen me paint! Our events wouldn't be successful without you. And THANK YOU, Mom, for giving me the opportunity to work alongside you in this crazy business venture. We have learned so much from each other, and I couldn't imagine doing this with anyone else!
Cheers to FIVE years!