Spring Décor
There are some people out there that LOVE decorating for every-single-holiday. Valentine's Day, St. Patrick's Day, Easter, Halloween, Thanksgiving, Christmas, you name it, they have decorations for it. I envy those people, because they put so much time and effort into decorating their homes. (I would actually love to see their storage system to keep everything organized!) If you're more of a "decorate for the season" type of person, then please, read on!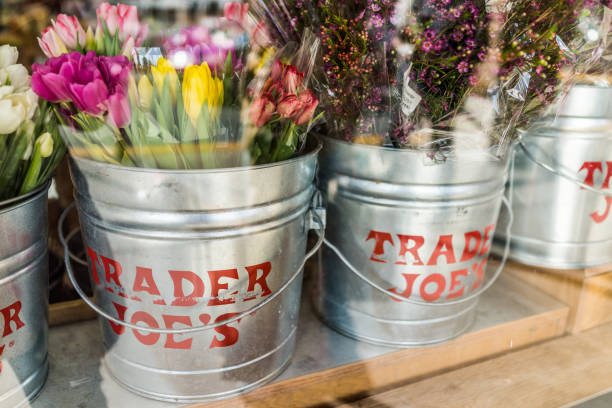 Today is officially the first day of Spring, and it's such a wonderful time of year because you're ready to start wearing shorts, planting flowers, going to the park and then we'll get a random snow storm. Since we live in the wonderful midwest and never know what to expect, we suggest starting with freshening up the inside of your home and using décor that can easily translate into Summer as well.
1. Wooden sign wall décor
These are becoming all the rage, and they're great because it's unique and rustic (if you're going for that farmhouse feel) or you can pass it off as industrial as well. Most people go for the typical monogram or last name with a stylized wreath around it; however, we suggest adding some color to your home and painting a floral arrangement that not only gives the POP of color to your home, but brings the feeling of Spring into the home before the real deal has started blooming.
2. Add a houseplant
These are good for year-round décor, but if you don't have one, now is the perfect time to get one. The easiest to take care of and look great as a corner accent are fiddle leaf fig and a rubber tree. Keep a watchful eye on it if you have a cat or a curious toddler in the house, though! (IKEA has some affordable houseplant options)
3. Fresh cut flowers
Whenever I go to the grocery store, I buy some fresh cut flowers. It doesn't need to be an expensive bouquet, but something simple. Once I'm home, I divide up the flowers into small bud vases and larger vases. The small vases I place around the house - end table on top of a couple of books, nightstand, coffee table. The larger vases I use as my dining room centerpiece. It's not much, but it brightens up the rooms and are beautiful accents. (I always get my flowers from Trader Joe's or Costco. I love TJ's hydrangeas and greenery and Costco has a great assortment of roses.)