Staycationing This Spring Break?
Have you decided not to take a vacation with the masses this Spring Break? Well lucky for you, you can be a tourist in the great city of Kansas City! So we all know the big tourist destinations like Crown Center, Union Station, River Market, and everything else downtown. BUT, have you ever considering venturing out of your comfort zone?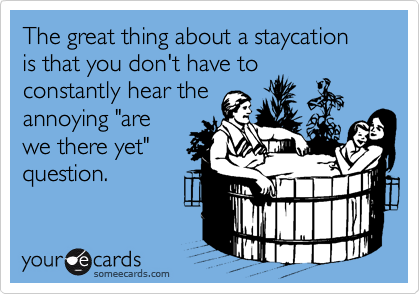 Art is typically out of many people's comfort zones, BUT it is a great activity for kids; especially if you participate with them! We have a few family friendly painting classes over spring break, so head on over to our calendar and sign up for a fun painting party! All of our afternoon classes are good for ages 6 and up.
Ok, now that our shameless class plug is over, I'll list out some of my favorite Kansas City area "funtivities" that aren't for the typical tourist.
1. Fleming Park: This is a drive for Johnson Countians, but this is a beautiful park around Lake Jacomo with great hiking trails and playgrounds for kids.
2. KC Bier Company: This is great for parents who want to enjoy a couple of beers while their kids run around the outdoor play area. The fact that they have made this a family-friendly brewery is amazing...just because we're parents doesn't mean we stopped liking beer (and meeting up with our friends outside of our homes)!
3. Overland Park Arboretum & Botanical Center: Not only is it educational, but it's beautiful and relaxing. Triple bonus! There are 13 gardens, trails and walking paths, and 180 of the 300 acre garden is home to native prairie grass and wildflowers.
4. Somerset Ridge Winery: If you say winery, we're there! Somerset Ridge is a beautiful winery in Paola, that has a wonderful patio to enjoy wonderfully tasting Kansas wines. They have live music many weekends, and it's a very family-friendly atmosphere.
This list could truly go on and on, because Kansas City is home to so many wonderful attractions it's hard to pick just a few. However, we hope that this short list gets your creative juices flowing and try to find some out-of-the-box touristy "funtivities" to do this spring break!