Good Eats for your next Paint and Sip Night
Not sure what or what not to bring to your next paint and sip night? Here are some excellent recipe ideas below. These foods are not only light and healthy but also easy to eat in the breaks as you sip your favorite beverage. They are not messy and are the perfect finger foods to let your fingers get creative and your belly satisfied all at the same time. They are also perfect to place between the canvasses on our tables. Next time you are painting with us, feel free to try out these recipes and bring them along for your paint and sip night.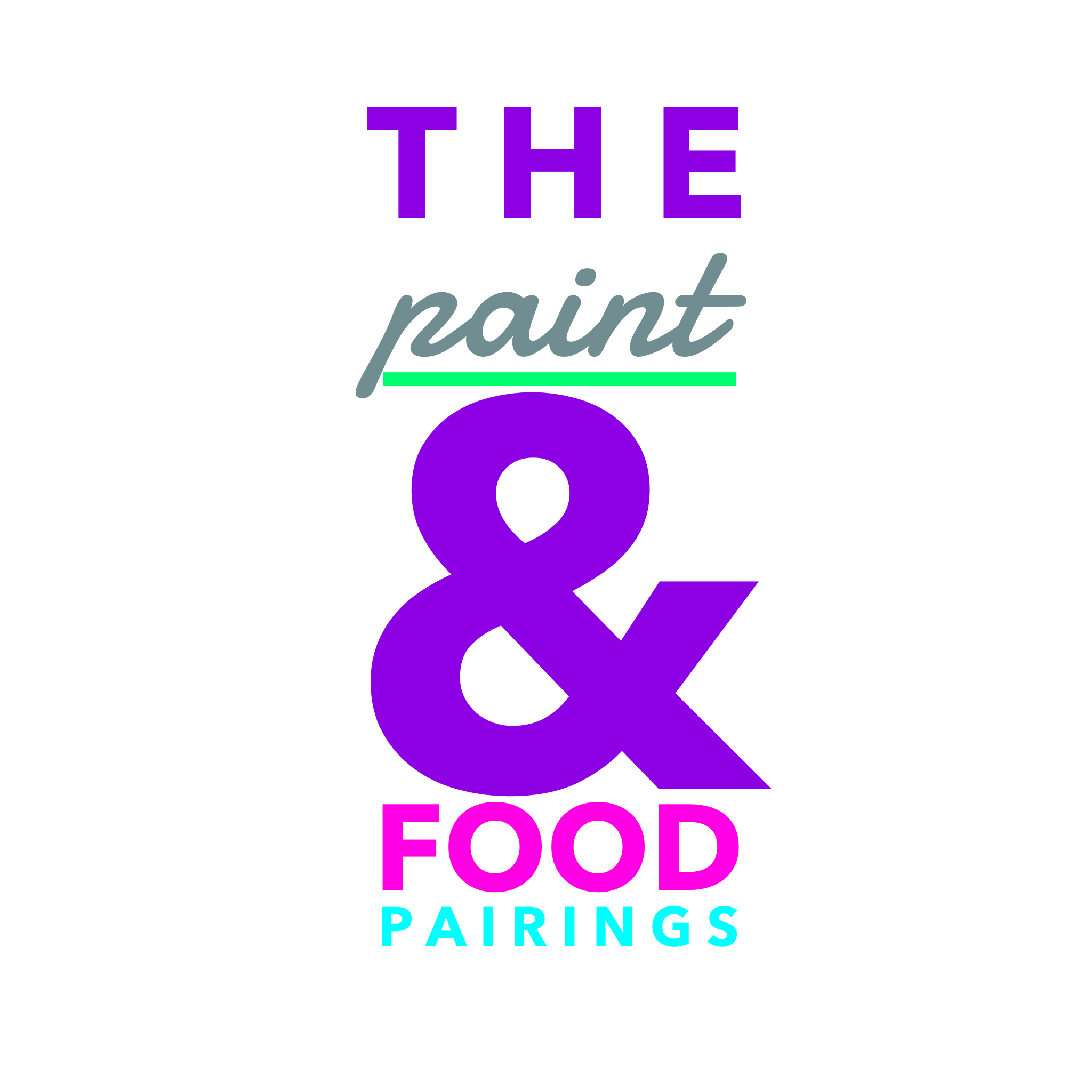 Caprese Salad Sticks: Toss cherry tomatoes, fresh basil leaves and mozzarella balls with olive oil, salt and pepper. With a toothpick, skewer a tomato, a small piece of basil leaf and a mozzarella ball. Repeat.  
Fruit Skewers: Chop your favorite fruits and arrange them on skewers. Or, turn this treat into something more decadent by alternating strawberries and brownie bites!  
Tea Sandwiches: Classic recipes for these dainty, crust-less sandwiches include pimento cheese; chicken salad; cucumber slices with cream cheese and ranch; or ham and cheese, but you can use anything!  
Edible Snack Cups: Mini quiche and bite-sized fruit tarts are sure crowd pleasers, whether homemade or store-bought.  
Cheese and Crackers: Shout out to the most classic snack food of all time. A cheese sampler and a box on entertaining crackers are always crowd pleasers (and go well with wine!).  
Hummus and Pita: The exotic cousin to cheese and crackers, hummus and pita has become a staple in our society – partly because it's so healthy and easy to eat!  
Fresh Chopped Veggies: Chopped celery, carrots and bell peppers may be humble, but in our experience, these are some of the first snacks to get eaten up.  
Pinwheels: What is it about sandwich fixings stuffed inside a rolled, sliced tortilla that's so irresistible? There are infinite recipes for these snacks, many of which are quite hearty (in case you're looking for a dinner substitute). 
_____________________________________________________________________________________________ 
Call the studio today at 513-666-1208 for more information, or you can email us at Kenwood@PinotsPalette.com  
And don't forget to follow us for the latest updates and pictures!  
Facebook: Pinot's Palette Kenwood
Instagram: PinotKenwood  
Twitter: PinotKenwood