Formats As Unique As You
Did you know that at Pinot's Palette you can paint on canvases of different sizes? Yes, that's correct! Traditionally, you might have painted on a 16 x 20 canvas size for your last paint and sip party, but we are all about starting new traditions. Our Fall Out of Format seasonal paintings are all about creating new traditions. So, we now offer 10 x 30, 12 x 36, 10 x 10, 12 x 12 and other canvas options. So, go ahead and expand your horizons and paint a brand-new size next time you're in the studio. Are you thinking of the private painting party? The new formats are not just for Fall and we have a ton of paintings in varying sizes. Check-in with us and ask about the new canvas options. We might just have the right solution that is both custom and unique to your own style.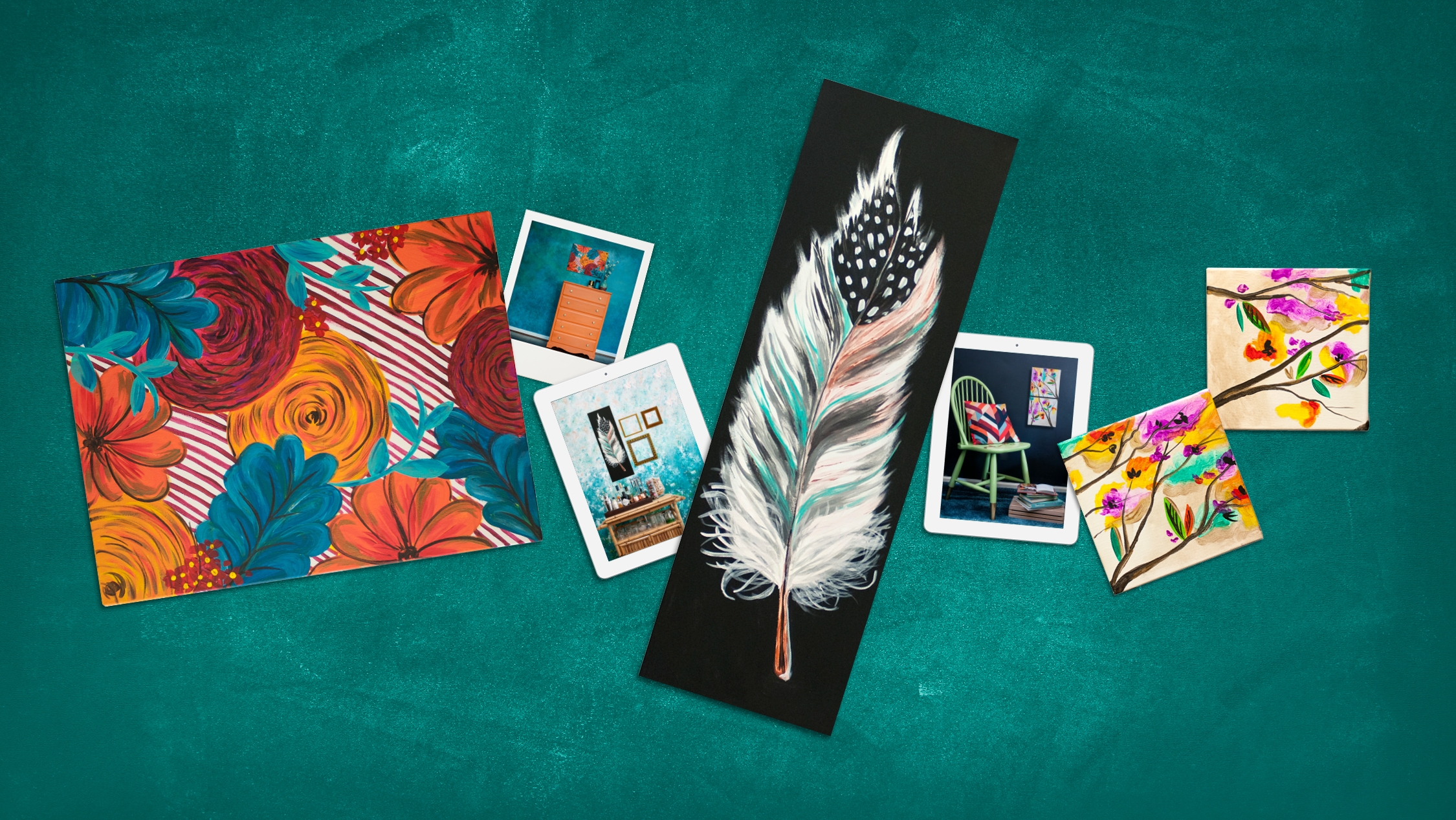 The advantages of painting on different sizes are quite a lot. As any interior designer would attest, when it comes to designing spaces varying color, size and type of elements is critical to having an awesome look. As you paint overtime with us, you might have accumulated a few different paintings that are unique to your style. By introducing newer sizes to that collection, you can create dimensionality to the space that you're trying to decorate. Our paintings are perfect for collages and the newer sizes and variety really make those walls pop. There is a ton of resources available on Pinterest for making that beautiful collage wall.
Think of a new canvas size for your next paint & sip party with Pinot's Palette Kenwood. We have some really cool options coming up in the next couple months so be sure to visit our calendar.
Call the studio at 513-452-6567 for more information, or you can email us at Kenwood@PinotsPalette.com
We are a social bunch so tune in and stay connected on any of these platforms!
Facebook: Pinot's Palette Kenwood
Instagram: PinotKenwood
Twitter: PinotKenwood
Pinterest: Pinot's Palette Kenwood
Share Pinterest Planning Your Collage Wall | Pinot's Palette Kenwood Calendar