If pictures could speak
For all pet lovers out there, you have to agree that our pets are notably among the most cherished and fondest beings in our personal lives. Pets teach us unconditional love and for that we are thankful. Did you know that you can paint your pet's picture at Pinot's Palette and yes you still don't need to have any art experience to do so.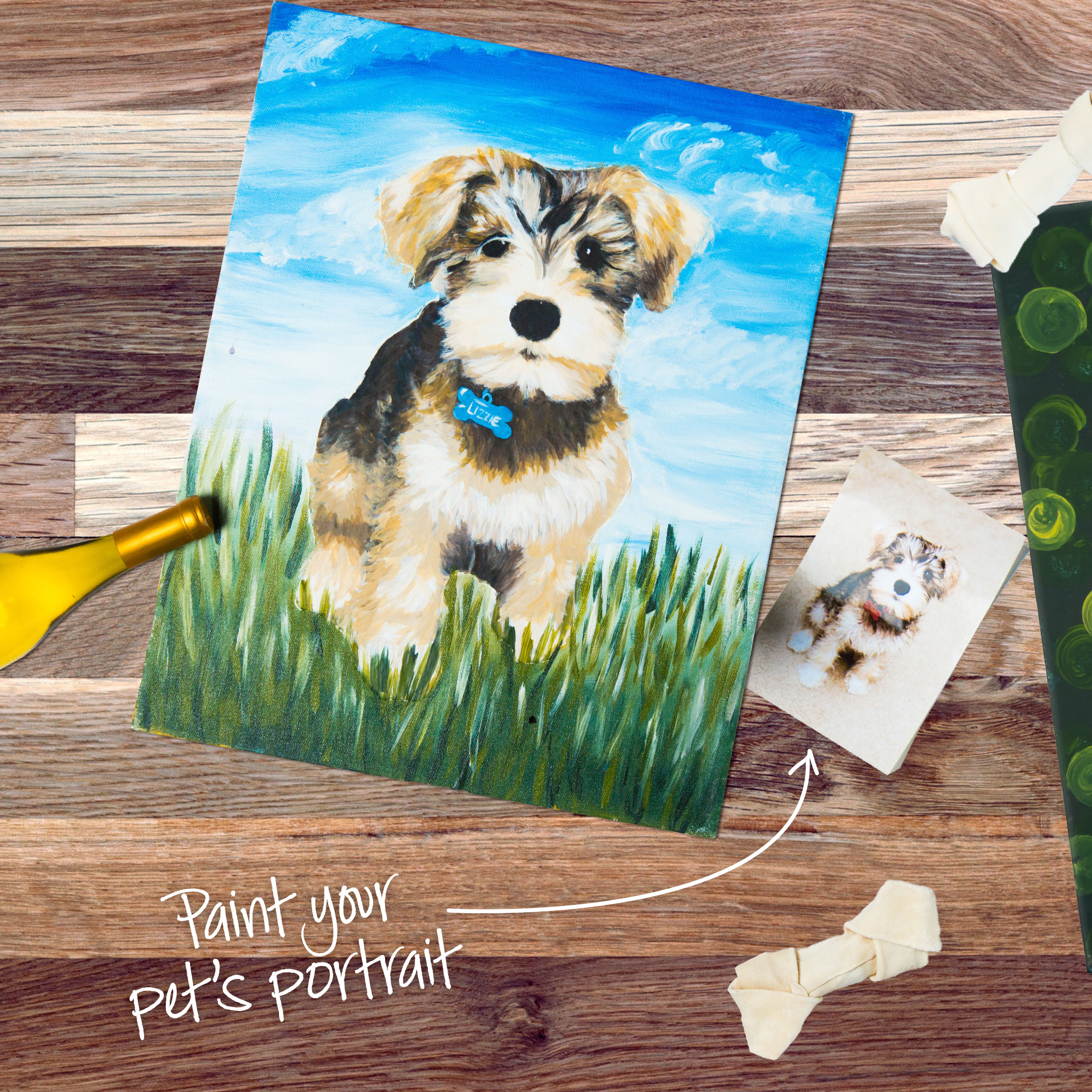 In fact "Project Pet" as we call it is one of the most popular paintings that our customers absolutely love, and can you blame them? Just look at this adorable painting and now imagine your pet on that canvas. For this class, all you have to do is provide us a high quality digital photo of your pet and we will do the rest. Each photo will be transferred onto a canvas and our talented artists will walk you through the steps to create your very own Pet Portrait!
Come join us next time we have a Project Pet class at Cincinnati's favorite Paint and Sip destination. Paint Drink Have Fun.