Houston Strong - We are family!
This week has been very difficult for us hearing the stories coming from Houston and all the pain and suffering that the residents of Houston have endured. It is especially difficult for all of us who are part of the Pinot's Palette family because - you might have heard us say this during any one of our classes - our Pinot's Palette family was started in Houston. We have a lot of our friends in the city enduring this suffering with friends, colleagues and neighbors. Please know that Houston is counting on your prayers.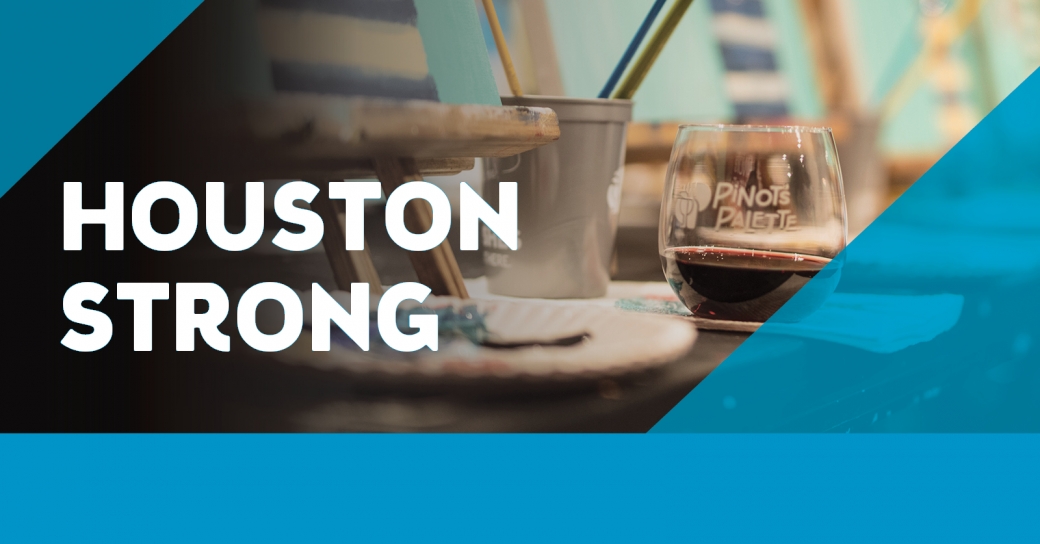 We are including a few links below to support our fellow Americans.
American Red Cross
http://www.r...org/index.jsp
The Salvation Army
https://give...onation=form1
United Way of Greater Houston
https://www....ton.org/flood
We know that Houston will come out stronger with all of us supporting in letter, kind and spirit. #HoustonStrong
Call the studio at 513-452-6567 for more information, or you can email us at Kenwood@PinotsPalette.com
We are a social bunch so tune in and stay connected on any of these platforms!
Facebook: Pinot's Palette Kenwood
Instagram: PinotKenwood
Twitter: PinotKenwood
Pinterest: Pinot's Palette Kenwood