Let's Art up the Party – Bring out your creativity with our liquid encouragement
Can anyone guess what one of our most frequently asked questions is? Yes, we know. Even if you did guess you couldn't share it with us. So we shall supply the answer ourselves.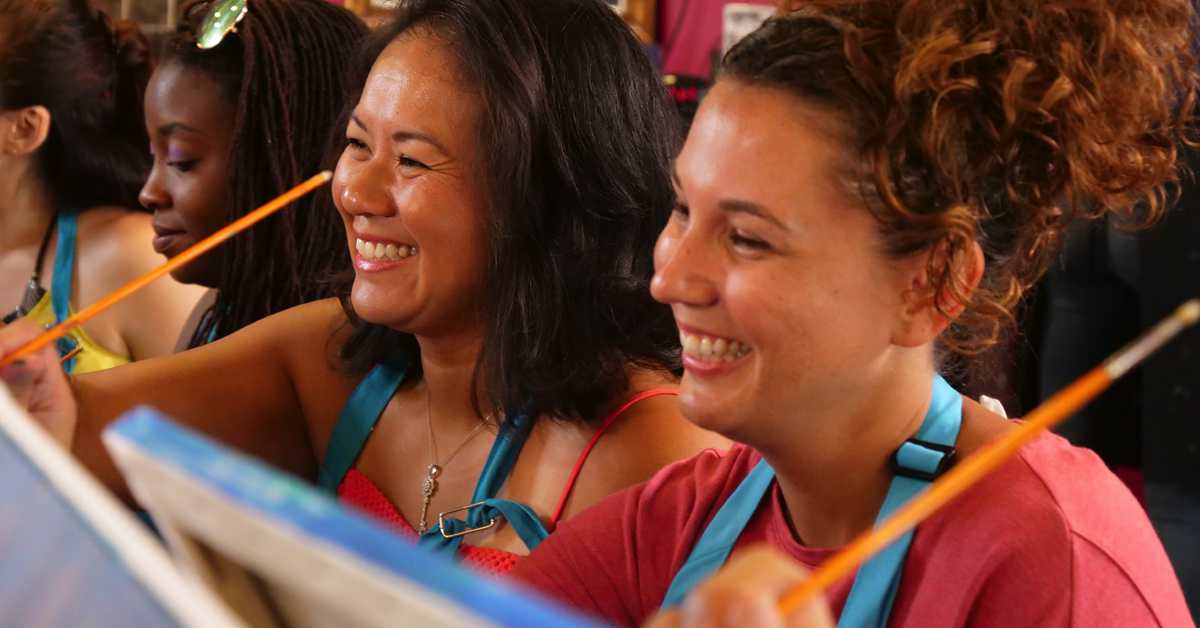 It is – "I haven't done anything art related since grade school. Can I still sign up?" The answer is "absolutely"! Let's face it, most of us don't have a whole lot of experience with art and may not even have touched a paint brush in a very long time. This is where our wonderful artists can be, you guessed it - wonderful! They provide step-by-step instructions and everything you need to complete your work of art. Don't fret! We also provide adequate liquid encouragement with our choice selections at the bar.
The bigger picture here is that art can be therapeutic and exhilarating. Our Paint and Sip studios are the essential combination of entertainment and artistic flare. Apparently art — whether music, painting, writing, dance, whatever — can contribute immeasurably to psychological well-being. Someone much more scientific than us indicated this in an article in The Huffington Post. We need to quote Pablo Picasso here "Art washes from the soul the dust of everyday life."
So Pinot's Palette is not only uplifting your spirits, we are also contributing to your psychological well-being! So grab that bestie of yours and head over to Pinot's Palette. We are sure to provide you the best 'night-out' experience in Cincinnati.