Recipes To Make With Your Fresh Farmer's Market Finds!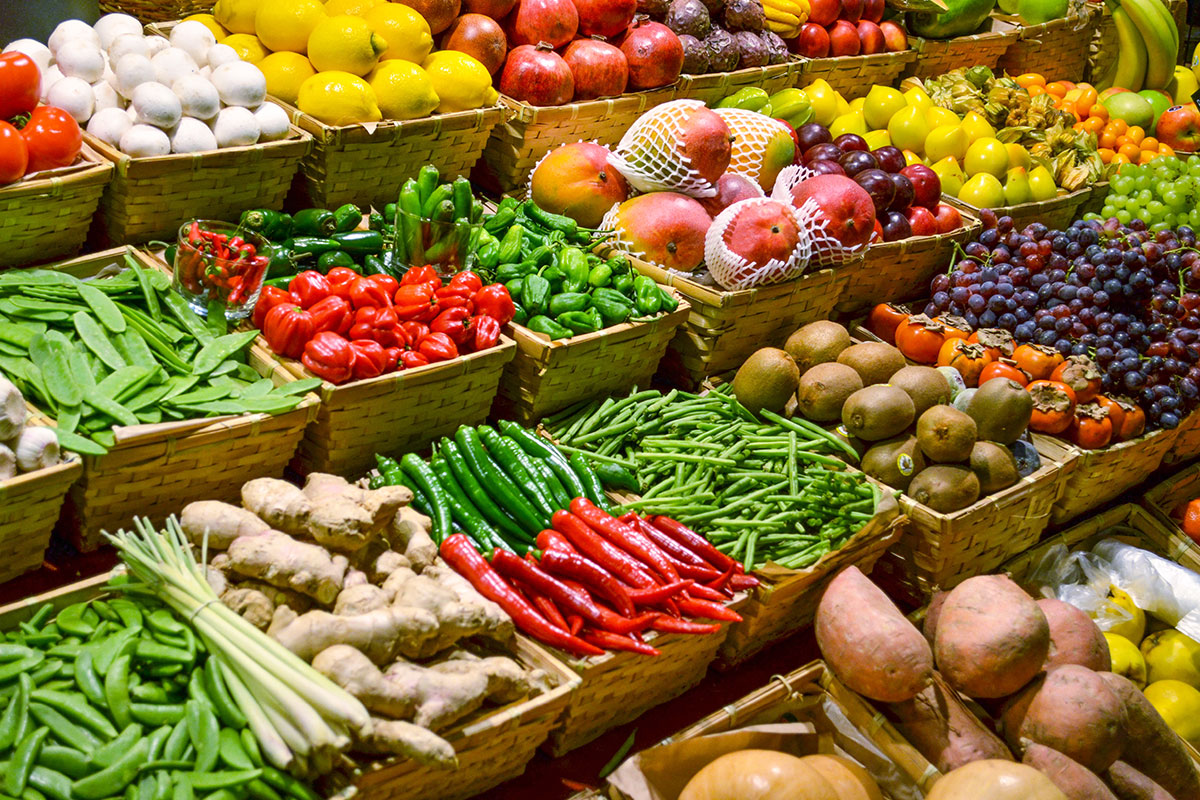 We're a huge fan of all things 'food' related and the juicy, ripe, fresh, and healthy foods that are at their most alluring during the Springtime, are among some of the best foods out there! There are countless ways to enjoy these tempting and good-for-you foods, with recipe ideas online, in magazines, on cooking shows, and more. While there's an endless supply of information out there, on ways to prep and cook the foods (and even how to grow them, yourself), how do you choose the best recipes for you?? We've found some of our favorites and listed them, below, so you can enjoy them, too! In addition to the recipes, full of color, flavor, and freshness, you'll find a list of the BEST fruits and veggies to look for at your local Farmer's Market, ASAP!
Fruits and Veggies that are at their best, during the Spring:
Apricots
Artichokes
Arugula
Asparagus
Beets
Carrots
Chard
Cherries
Fava Beans
Fennel
Grapefruit
Herbs
Kale
Kiwis
Kumquats
Leeks
Lemons
Lettuce
New Potatoes
Peas
Radishes
Rhubarb
Spinach
Strawberries
Turnips
*If you're looking to try your hand at growing your own, fresh food... it's not as hard as you might think. Now is the best time to plant some delicious veggies and herbs that will be ready by late Spring and into Summer!
Here are some tips for getting started:
https://www....ips-beginners
FARMER'S MARKET RECIPES:
Strawberry Salad With Warm Goat Cheese Croutons
*Sweet, acidic strawberries balance the creamy, savory taste of avocado in a springy, mixed greens salad.
(Get the recipe here):
https://www....eese-croutons
Spring Asparagus Tart
*Fresh and flavorful asparagus meets fluffy pastry and creamy marscapone in this recipe. Serve this tart as a light side to a meal OR as a great appetizer at your next get-together!
(Get the recipe here):
https://www....ecipe-2112228
Egg Pepper Rings With Carrot Salsa
*Make the ultimate 'breakfast for dinner' with this dish that features bold flavor thanks to the cilantro, garlic, and fresh veggies.
(Get the recipe here):
https://www....salsa-recipe/
Mediterranean Fried Rice
*Give fried rice a makeover with a lighter, more foreign feel, assisted by fresh and fun Mediterranean flavors. Add some Tzatziki sauce on the side for even more depth of flavor.
(Get the recipe here):
https://www....salsa-recipe/
Poached Salmon With Artichoke Confit
*Try this light and super healthy dish today! Both the salmon and the artichokes are poached in spice- and herb-infused liquids, adding layers of subtle aromatic flavor.
(Get the recipe here):
https://www....ichoke-confit
Roast Chicken With Spring Vegetables
*Crisp and juicy chicken meets soft and flavorful spring veggies in this dish. Switch out the seasonings or the veggie combo to fit your preferences!
(Get the recipe here):
https://www....ecipe-2118832
Pork Stir-Fry With Snow Peas
*Use vegetables with bold, contrasting colors (green snow peas, green beans, or broccoli florets; red bell pepper; and yellow squash) for a meal that's hearty, heathy, and beautiful.
(Get the recipe here):
https://www....fry-snow-peas
Harissa Lamb With Lemon-Mint Chickpea Salad
*Spring is when lamb is at it's most flavorful and tender. Combine this juicy meat, mixed in with chickpeas and delicious flavors like mint, lemon, and garlic, for a meal you'll want to make, over and over, again!
(Get the recipe here):
https://www....hickpea-salad
Fresh Strawberry Meringue Cake
*This strawberry meringue cake features layers of sweet cream and fresh strawberries sandwiched between thin rounds of homemade meringue. Serve this dessert in the springtime when strawberries are at their peak.
(Get the recipe here):
https://www....meringue-cake
Vanilla-Buttermilk Tarts
*Individual Vanilla-Buttermilk Tarts make impressive desserts. Top the tarts with fresh fruit and basil sprigs for a darling and attractive garnish. This dish screams, "Brunch"!
(Get the recipe here):
https://www....termilk-tarts
Share 60 Spring Farmer's Market Recipes | A Guide To 'Triangle' Farmer's Markets