The Hidden Figures We're Celebrating This February!
February Is 'Black History Month' And We're Celebrating The Many Unsung Black Heroes Who Helped Change The World!!!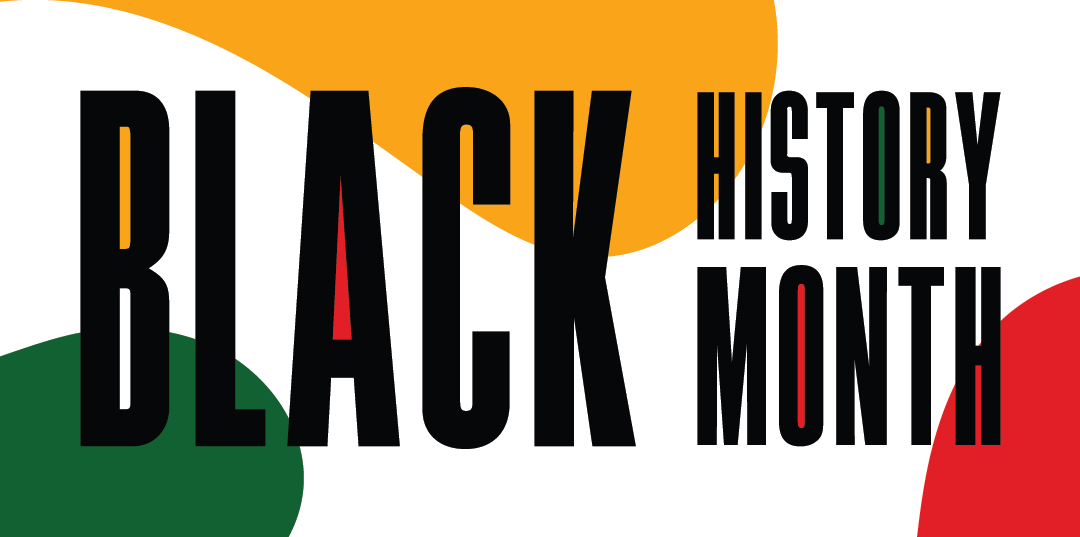 Each February, we solute and celebrate the sacrifics made by so many of these amazing human beings for 'Black History Month' and this one is perhaps the most important one in decades.
With everything that's been going on since the Summer, and all that's been building for so long finally coming to a head, we've see on the news, heard on the radio, and read in the papers all of the stories of racism, discrimination, and violence across the world. This month (and always), we ALL must work to better educate ourselves on what's going on in the world (and what has always been going on), and do our part to heal it.
From supporting black buisnesses, to reading literature meant to help inform and educate, to donating to organizations, and even just talking with Black people about their life, culture, and thoughts, there's so many ways to celebrate and take advantage of this month-long holiday!
We've heard the words of Dr. Martin Luther King Jr., learned about the actions of Rosa Parks and Medgar Evers, and of course we all know about celebs and athletes like Oprah, Michael Jordan, and so many others who have made great strides in modern history.
We look up to them, admire them, and appreciate the extraordinary role modles that they are for Black people everywhere!
BUT what about the unsung heroes— The ones who's brave steps of action helped to change the course of history forever?
There are so many members of the Black race who fought so hard for freedom and change, yet aren't as well-known.
Today, we're discussing (just some of the many) Black Americans who are beyond-worthy of noting for their great contributions!
Enjoy!
Claudette Colvin (1939 - )
Before Parks refused to give up her seat on a bus in Montgomery, Alabama in 1955, there was a brave 15-year-old who chose not to sit at the back of the bus. That young girl was Colvin. Touting her constitutional rights to remain seated near the middle of the vehicle, Colvin challenged the driver and was subsequently arrested. She was the first woman to be detained for her resistance. However, her story isn't nearly as well-known as Parks'.
Robert Sengstacke Abbott (1870 - 1940)
Without Abbott's creative vision, many of the Black publications of today—such as Ebony, Essence, Black Enterprise, and Upscale—wouldn't exist. In 1905, Abbott founded the Chicago Defender weekly newspaper. The paper originally started out as a four-page pamphlet, increasing its circulation with every edition. Abbott and his newspaper played an integral part in encouraging African Americans to migrate from the South for better economic opportunities.
Jane Bolin (1908 - 2007)
A pioneer in law, Jane Bolin was the first Black woman to attend Yale Law School in 1931. In 1939, she became the first Black female judge in the United States, where she served for 10 years. One of her significant contributions throughout her career was working with private employers to hire people based on their skills, as opposed to discriminating against them because of their race. She also served on the boards of the NAACP, Child Welfare League of America, and the Neighborhood Children's Center.
Jesse Owens (1913 - 1980)
Owens was a track-and-field athlete who set a world record in the long jump at the 1936 Olympic Games in Berlin—and went unrivaled for 25 years. He won four gold medals at the Olympics that year in the 100- and 200-meter dashes, along with the 100-meter relay and other events off the track. In 1976, Owens received the Presidential Medal of Freedom and was posthumously awarded the Congressional Gold Medal in 1990.
Ruby Bridges (1954 - )
Bridges probably had no idea that the bold act she committed in 1960 would set off a chain reaction leading to the integration of schools in the South. She was just six years old when she became the first African American student to attend William Frantz Elementary in Louisiana at the height of desegregation. She is now the chair of the Ruby Bridges Foundation, which was formed in 1999 to promote "the values of tolerance, respect, and appreciation of all differences."
Richard Allen | Minister | 1760-1831
A minister, educator and writer, this Philadelphia native founded the African Methodist Episcopal Church, the first independent black denomination in the United States. He opened the first AME church in Philly in 1794. Born into slavery, he bought his freedom in the 1780s and joined St. George's Church. Because of seating restrictions placed on blacks to be confined to the gallery, he left to form his own church. In 1787 he turned an old blacksmith shop into the first church for blacks in the United States.
Ella Baker (1903-1986)
Baker was an essential activist during the civil rights movement. She was a field secretary and branch director for the NAACP and also co-founded an organization that raised money to fight Jim Crow Laws. Additionally, Baker was a key organizer for Martin Luther King Jr.'s Southern Christian Leadership Conference (SCLC). But what was perhaps her biggest contribution to the movement was the Student Nonviolent Coordinating Committee (SNCC), which prioritized nonviolent protest, assisted in organizing the 1961 Freedom Rides, and aided in registering Black voters. The Ella Baker Center for Human Rights exists today to carry on her legacy
Octavius V. Catto | Civil Rights Activist | 1839-1871
Known as one of the most influential civil rights' activists in Philadelphia during the 19th century, Catto fought for the abolition of slavery and the implementation of civil rights for all. He was prominent in the actions that successfully desegregated Philadelphia's public trolleys and played a major role in the ratification of the 15th amendment, baring voter discrimination on the basis of race. Catto was only 32 when he was shot and killed outside of his home on South Street in1871, the first Election Day that African Americans were allowed to vote. In 2017, a monument to Catto was unveiled at Philadelphia's City Hall.
***AND MORE:
https://6abc...ople/5888312/
We hope you'll keep our painting classes in mind as a great way to spend time, too. We're always here to help out with anything you need, including any questions you may have. Thank you all so much for being there for our small Federal Way business and we can't wait to see your smiling faces back in the studio again, soon!
Stay safe, stay heathy, and continue to support your small local businesses in the King County area… and all over Washington State!