Bridal Showers (& Bachelorette Parties) With Pinot's Palette!
Plan a unique bridal shower experience — One that everyone will love and remember forever!!!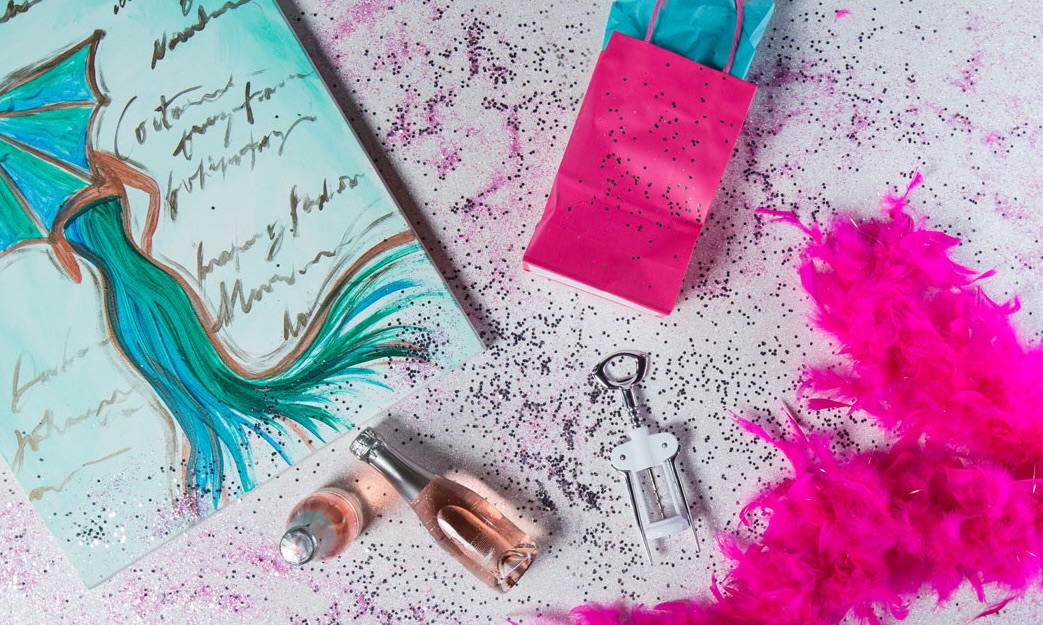 Pinot's Palette offers a wide variety of Private Party styles! From corporate and team building events, to birthday and anniversary celebrations, we do it all!
You can book the studio for your event, invite the guests of your choice, and pick the painting that you want to create!
If you're looking for the perfect way to always remember your bridal shower (or for your loved one to remember), look no further than Pinot's Palette! Creating a unique piece of artwork to hang in your home and always remember your special day is perfection! At Pinot's we cater to YOU! When you book your private event with us, the studio is all yours for the class... you can have it your way! Decorations, food, gifts, and more are all possible additions for your party. Arrange it to cover whatever best suits you and your needs!
Imagine a lovely bridal shower brunch with delicious buffet food and mimosas for guests to snack on, party favors for them to leave with, and some traditional bridal shower games. You could also plan it as a bachelorette party, later in the evening, and have some wine, music, games, and more!
If you want a wedding party for the bride AND groom... Why not plan it with us as a creative event?!
Come celebrate your upcoming nuptials with us!
You can also do one of our standard 16" x 20" paintings, smaller 10x10's, wooden signs, or a 10x30!
Whatever style, shape, and theme of artwork you're interested in making to represent yourself, your upcoming nuptials, or the vibe you'll be having in your new living space with your spouse, we're here to help bring it to life!
((Ask about custome, one-of-a-kind artwork that can be created for your party, too!!)).
View our library and see how many adorably romantic options we have:
https://www....nting-library
In addition to the painting, you also get to choose how to create the piece.
Though usually it's the 'Corporate/Team-Building' Events that take advantge of our many unique painting options, we have seen bridal showers and baby showers utilize them, as well!
((Individual Artwork)):
Have all of your girls paint their own canvases while drinking wine, gushing about your bridal beauty, and then having masterpieces to carry home as a souvenir!
((2-person 'Date Night' Painting)):
If it's a bride and groom co-party, then you could make you and hubby-to-be's canvases into one picture! Push your two canvases together and each paint a half of the whole picture! Now that's a match made in Heaven... and one for everyone to see on the walls of your home!
((Puzzle Painting)):
Have each member of your party paint a piece of a large-scale artwork (*each person paints a canvas and it will end up being a single piece of an overall masterpiece).
Once this giant collaborative work of art is done, you can display it on a wall in your home! How cool would it be to have a large work of art that everyone who helped make your day special helped create?!
((Collaborative Large Canvas)):
In the same idea of a large multi-canvas puzzle painting, you could get a HUGE canvas and have each memeber of your event paint a small section of it! It's still something that you could always cherish, with a little touch of each friend and family member on it!
Whichever way you choose to have your wine and painting party, it's sure to be a blast for everyone! You can check out the website for more information and to book your party.... or feel free to call or stop in to the studio, if you'd like.
We can't wait to see you there and help you celebrate your big day in style! Get your creative juices flowing and make some artwork that you'll want to show off and have as a reminder of this wonderful time in your life!
Let us know how we can help with all of the other decisions for your events, as well! From coming in early to decorate, leaving some time for presents, games, and more, to the wine, beer, food, and other aspects, we are here for you!
Note: (Catering is booked by you, separately from our studio party booking, but we can help recommend some places that our past customers have enjoyed using--- you can also bring in your own food, potluck-style!)
*** BONUS IDEA***
A fun custom artwork idea:
One of the cutest and frankly, most practical, paintings we've seen is a thumbprint tree!
You can create the tree shape and personalized text in the class, then have everyone at the party add their thumbprints!
OR... you could create the painting and save it as a "guest book" for your big day! You'll always remember everyone who was here to help you celebrate with a piece of artwork that you'll cherish in your home forever!