Artistic Prompts To Get You Through A Creative Slump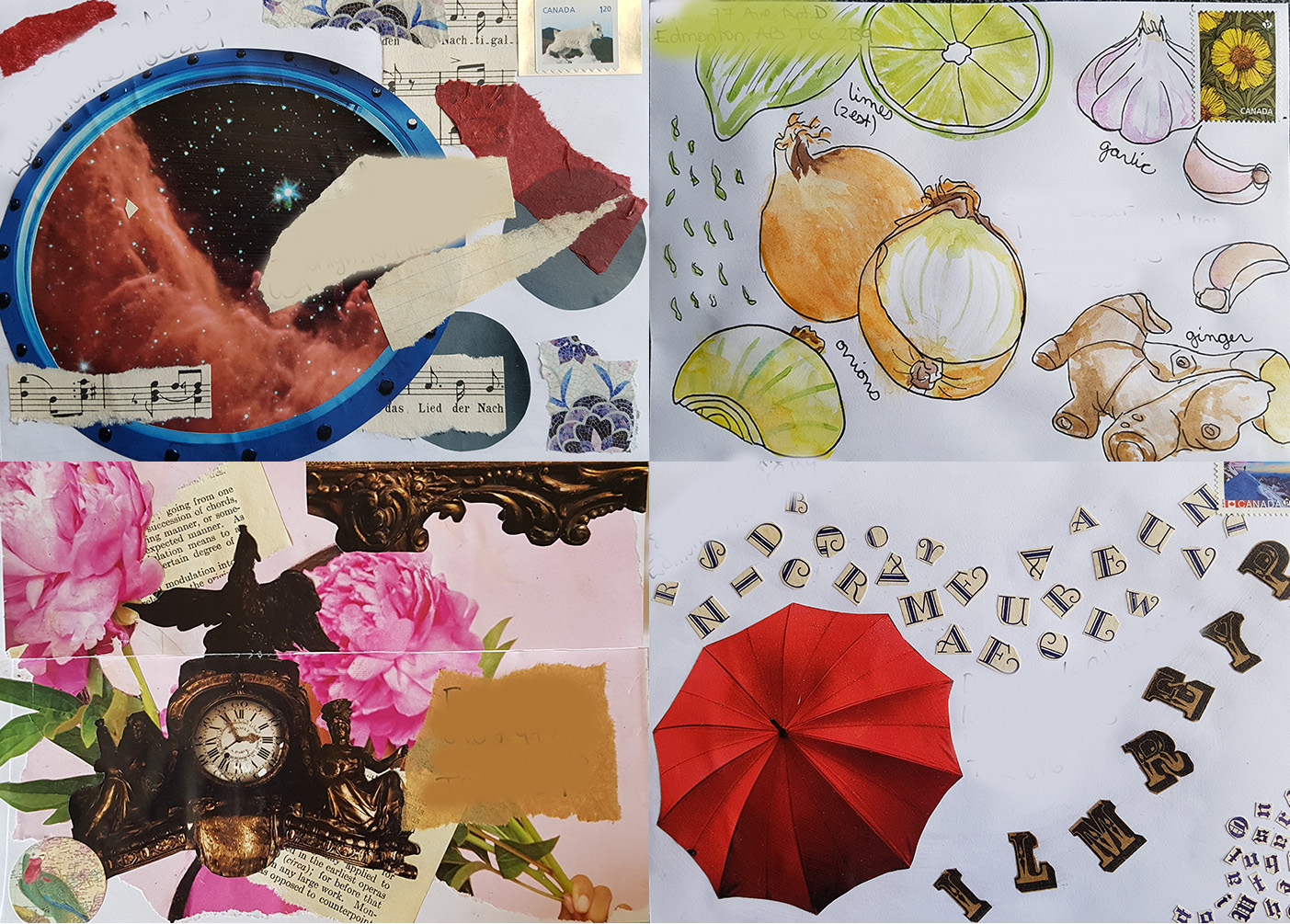 If you enjoy making art, whether it's writing, drawing, painting, sculpting, acting, making music, cooking, or something else creative, you know that a creative block can strike from time to time.
You tumble over a handful of ideas, even sketch out a few and nothing you create feels right.
That is if you can come up with something to create at all. When you depend on your creativity day after day, it's not uncommon to hit a wall in your inspiration.
This constant repetition can be mentally exhausting.
There's good news, though: creativity is never lost, just hiding. You just need some way to jumpstart it.
**That's why we've rounded up a list of twenty artistic prompts that can help spark your imagination and get you back on your feet after a creative slump.
Enjoy!
--- Take a Simple Object and Make it Beautiful or Interesting
This can be something around your home—an heirloom, a gravy boat, an ugly lamp inherited from your spouse's grandmother (don't get me started on that one…)
Basically, you can make your own still life painting based on this object, or even create an abstract image inspired by its shapes or colors.
--- Make "Blobs" of your Favorite Colors and Let Them Become the Subject
This prompt is a lot of fun when using fluid inks or watercolors. Just splash and splatter on your paper, using two or three of your favorite colors.
Once dry, turn it around and examine it for inspiration. Build a composition around a pretty blob or interesting color swirls, or paint negatively around them to bring out the shapes.
--- Capture Inspiration When You Are in the Moment
When you have finally gotten your groove back and you are in the midst of a new creation, remember to listen to that quiet voice that flows through you.
It may be your next great painting! As soon as you can, write it down, record it, sketch it, take notes. Soon, you will have a back log of ideas and your only concern will be finding the extra time to paint them!
--- Spend One Painting Session Creating Something Outside of Your Usual Style
Change Media: If you paint large-scale oil paintings, try making a small graphite drawing. If you paint fine detail in acrylic, try making a free-flowing watercolor piece.
Change Genre: f you paint abstractly, paint a representational piece, and vice versa.
Change Colors: If you paint in bright bold colors, try creating a muted piece in grayed shades.
"This piece of mine on the right was my first attempt at painting a stylized animal instead of a realistic one.
It was so much fun, that from then on I almost always stylize my subjects with unusual and bold colors now."
You may be surprised how this one exercise can breathe new life in to your next paintings!
--- Paint Your Favorite Subject–Upside Down
We LOVE this one!
This exercise really helps you to loosen up if you often paint realistic subjects. The idea is not to make it look exactly like the real thing—it will be more of an interesting interpretation of a flower, or a horse, or a figure, etc…
And More:
** Pick one subject and illustrate that thing an entirely different way every day for thirty days.
** Pick a color or material you normally avoid and use it in excess.
** Practice continuous line drawings where your pencil can't leave the paper while you draw.
** Have someone draw a random shape, then complete the drawing.
** Cut out images from a magazine then combine those images by tone to create a new image.
** Try to recreate a work by your favorite artist. Then make it your own.
** Go for a walk and photograph ten random things, then choose one to illustrate.
** Create something inspired by your favorite song.
Share Join us to get your creative juices flowing! | Book a Private Event With Us!