The Perfect Girls Night Out in OKC!
Girls Nights are an essential part of adulthood, something that revitalizes our souls and recharges our batteries. Sometimes coordinating our schedules and finding babysitters make planning a girls night out overwhelming, but don't let that stop you! Research has shown that making the effort to spend time with the girls is actually great for your health. I think that we can all agree that Cyndy Lauper said it best 'Girls just wanna have fun!' so plan your next Girls-Night-Out in the least stressful way possible. Here are some tips to make planning your next girls night easy!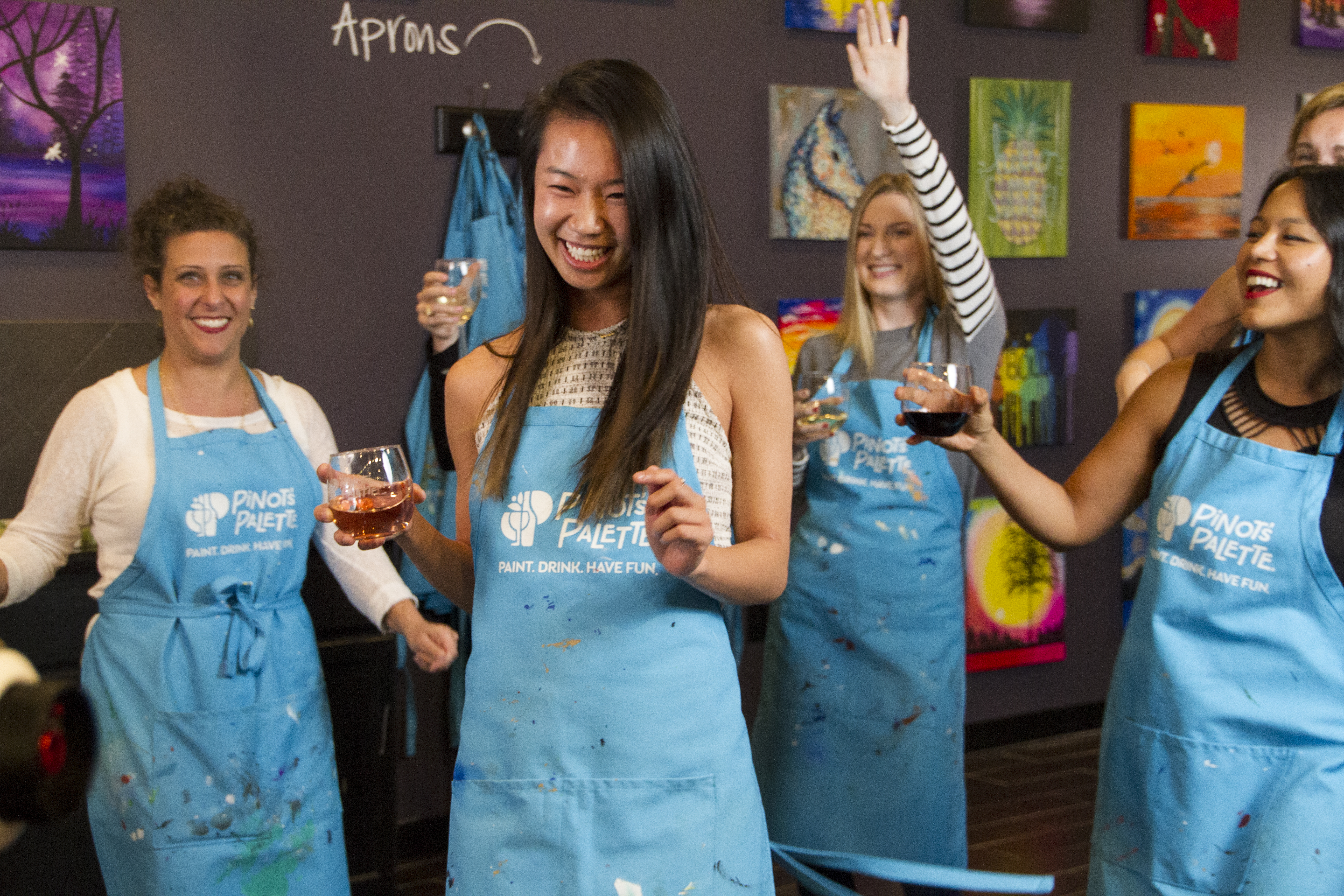 Make a consistent schedule:
To help make sure that scheduling conflicts don't come up, plan a monthly girls night out. Maybe you pick the 3rd Wednesday of the month so that you can get some quality Hump-Day time with your pals or perhaps it's easier for everyone to plan on a Saturday afternoon, whatever the day or time pick something that is generally going to work for everyone. Having this on the calendar, months in advance will help you make sure that you don't accidentally schedule something that conflicts with your much-needed girl time. Keep in mind that sometimes the whole crew might not make it but the ones that can, should!
Pick your partners in crime:
We pick up lasting girlfriends from many different aspects of our lives. When planning your GNO group make sure that you're choosing a group of girls that will get along and mesh well together. For ease in scheduling, we recommend picking a group of 4-5 girls. It's the perfect size for being able to be on-the-move and is also a good size in case 1-2 people aren't able to join in on the fun, for any given event.
Keep in mind that your night is about stress-relief:
Just laughing and chatting with friends does the body good! It's easy to fall into a pattern of rescheduling because you're exhausted or grumpy or just REALLY don't feel like wearing real clothes (Trust, we've all been there!)
Be sure to keep in mind that studies show that Girls Nights Out actually reinvigorates us. Current research shows that spending time with friends causes our bodies to create more oxytocin, a mood-elevating hormone, so by the time your night is over you're bound to be thankful that you overcame the grumps and put those clothes on.
Find the perfect activity:
A Girls Night Out is synonymous with wine and laughing so find an event that allows your group of girls to kick back and relax with your favorite beverage. The sky is the limit for fun nights out with the girls, but Oklahoma City's favorite is of course, Pinot's Palette in Bricktown!!
Meet up with the girls in Bricktown for an early dinner & drinks! The perfect thing about being in Bricktown is that there are so many wonderful options to select from to satisfy every mood! You can keep it casual and fun with some tacos & margs from Fuzzy's or Yucatan, or try out the new and delicious Black Walnut in Deep Deuce (it's seriously soooo good!!!) Enjoy some Italian from Zios, or comfort food from Charleston's! After you've filled up with some delicious food and drinks, make your way over to Pinot's Palette on the canal in Bricktown! Our bar is stocked with all your favorite wine & beer, and don't forget about our weekly drinks specials:
Sunday: Mimosa Sunday! Have a relaxing afternoon with Bottomless Mimosas ($15/bottomless or $5/glass)
Monday: $3 Wine Night! Enjoy our house Red or White for ONLY $3 a glass!
Wednesday: Wine Down Wednesday! Break up the work week with some creativity and wine specials!
Thursday: Thirsty Thursday! Add some Sip Sip Hooray to your Thursday & enjoy Bottomless Sangrias! ($15/bottomless or $5/glass)
No matter how busy life gets, it is so important to set aside time regularly for your girlfriends and enjoy the best night ever, created by YOU!! It's a timeless memory that will release that extra oxytocin every time you reminisce while gazing at your masterpiece.
Enjoy our July promo of 10% off each seat using code July10 (offer expires July 31st, 2019)
*Discount cannot be used towards existing reservations, family days, project pet, private parties, fundraisers or combined with any other discount*
Share Book your next Girls Night Out! | View Full Calendar of Events!