Holiday Parties!
With November just around the corner and a new chill in the air, it's hard not to start thinking about the upcoming Holidays. It's such a wonderful time of year where we get to spend extra time with the ones that we hold most dear. Planning your Holiday parties early can help you get to sit back and drink in the season with style and ease. Whether you're in charge of planning a Corporate Party, a Girl's Night Out, or a Family Get Together, Pinot's Palette is here to help, toast your season with a little creativity.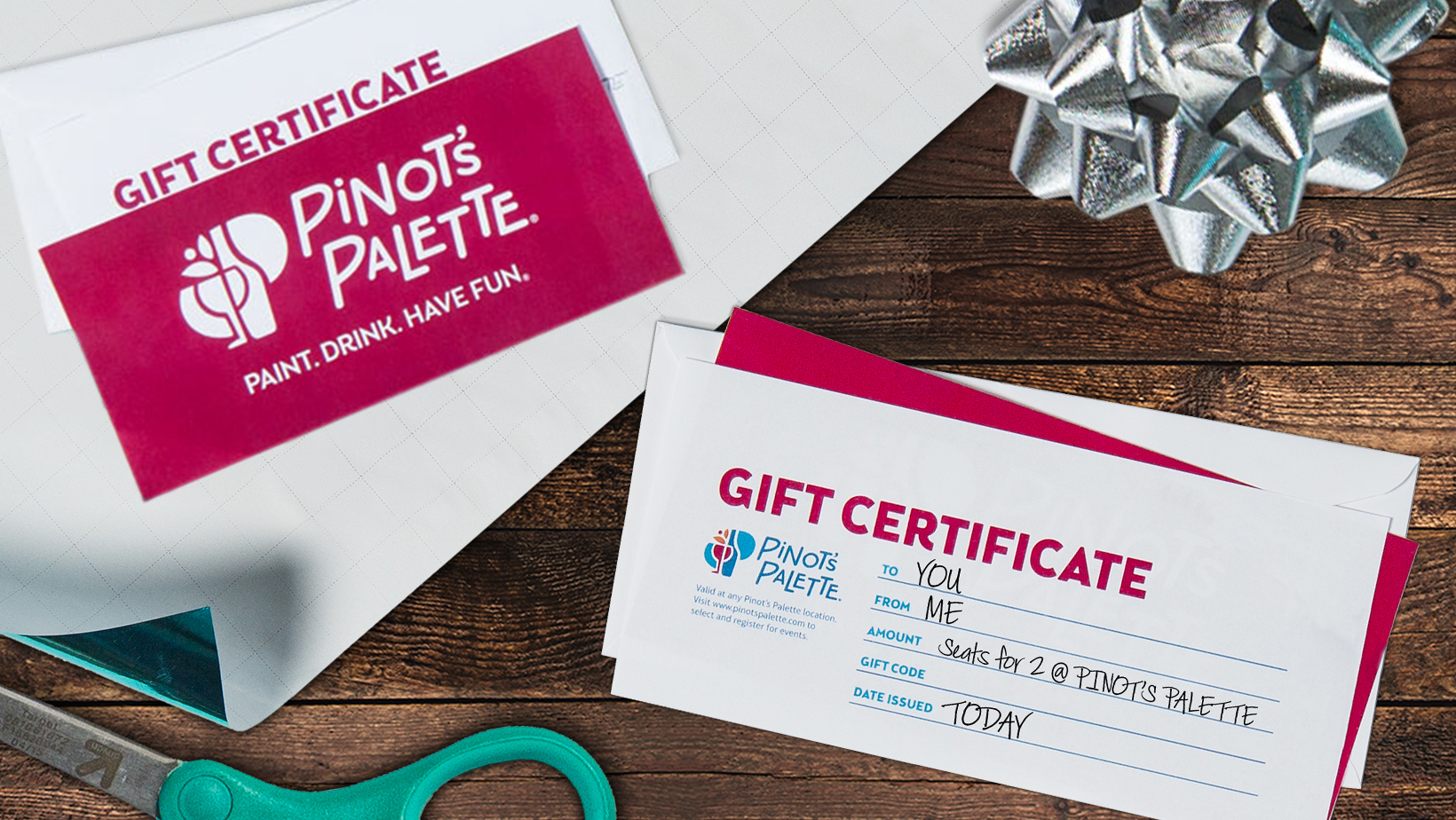 Be the star of your Corporate Holiday Party by planning an event here at the studio, an afternoon or evening of painting, drinking and having fun is the perfect way to get your team interacting, collaborating, and just having a downright good time together. Events held at our studio are fun-filled, memorable events that anyone can enjoy, and the best thing? They will leave with their own masterpiece that can hang in their office reminding them all year of the amazing time that they had with their team.
The holiday is also the perfect time of year to reconnect with the friends that you love the most and probably don't get to see enough. Our studio is set up to help host the perfect event for you and your girls! Whether you are joining us for a public event or deciding to host your own party your friends will thank you. It's the perfect atmosphere to relax, catch-up and, who knows, maybe even dance, all while creating a beautiful new home décor piece to spruce up your home and help make those memories last a lifetime.
When our family comes to visit we like to put our best foot forward and show them what amazing things Oklahoma City has to offer, Bricktown is the perfect place to do this! Plan a party for your family and then make a day of it, whether you start or finish your day with painting, drinking and having fun it's sure to add spark to everyone's step. Our canvases are even the perfect size to fit into most carry-on suitcases so if your family is flying into town they'll be able to take the wine and palette experience home with them easily.
'Tis the season to get artsy! Let us help you relax your way through the Holiday Season!