Friends Trivia Night in Oklahoma City!
After Netflix took Friends off of their platform we've all been in need of a pick-me-up and we're here, happy to oblige! Join us at Pinot's Palette in Bricktown for the best night out with friends, trivia, painting, and prizes! With ten seasons only a real affeciando will be able to take the final prize! Will you be able to pass the ultimate friends trivia night? Here are some questions to help get you psyched for the show!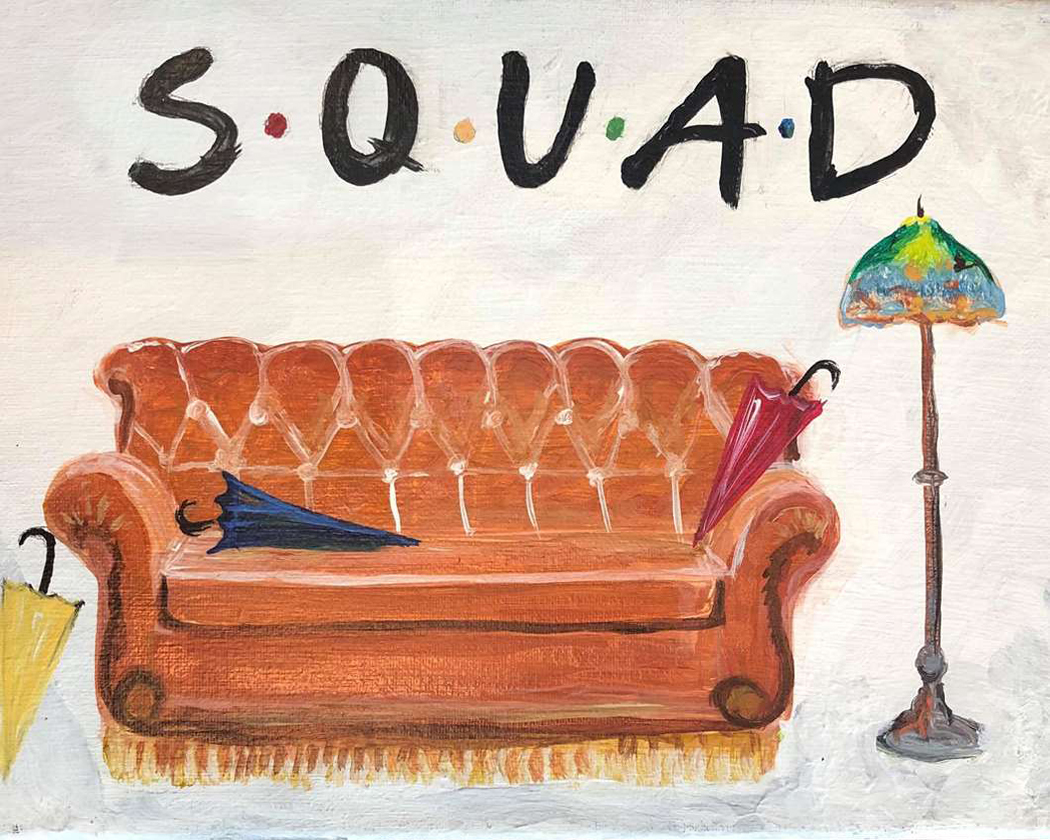 1. What instrument does Phoebe play? Hint: The music she makes is far from conventional, even if this instrument might be!
2. What hangs on Monica's purple door? Hint: It helps to showcase her peephole!
3. What's the name of Rachel's hairless cat? Hint: Reminiscent of her Grandmother's cat her name is based on its facial hair.
4. What are the names of Ross and Monica's parents? Hint: Their names are alliterative.
5. What kind of uniform does Joey wear to Ross and Monica's wedding? Hint: It's very patriotic.
Well, on the trivia curve these were the softball questions to help get your toes wet for the real deal! The event will be Tuesday, March 3rd from 6:30-9 pm. Don't miss out, bring your Friends and show off your knowledge!
Answers:
1. Guitar
2. A Yellow Picture Frame
3. Mrs. Whiskerson
4. Judy and Jack
5. A WWI Army Uniform