DIY Mother's Day Gift Ideas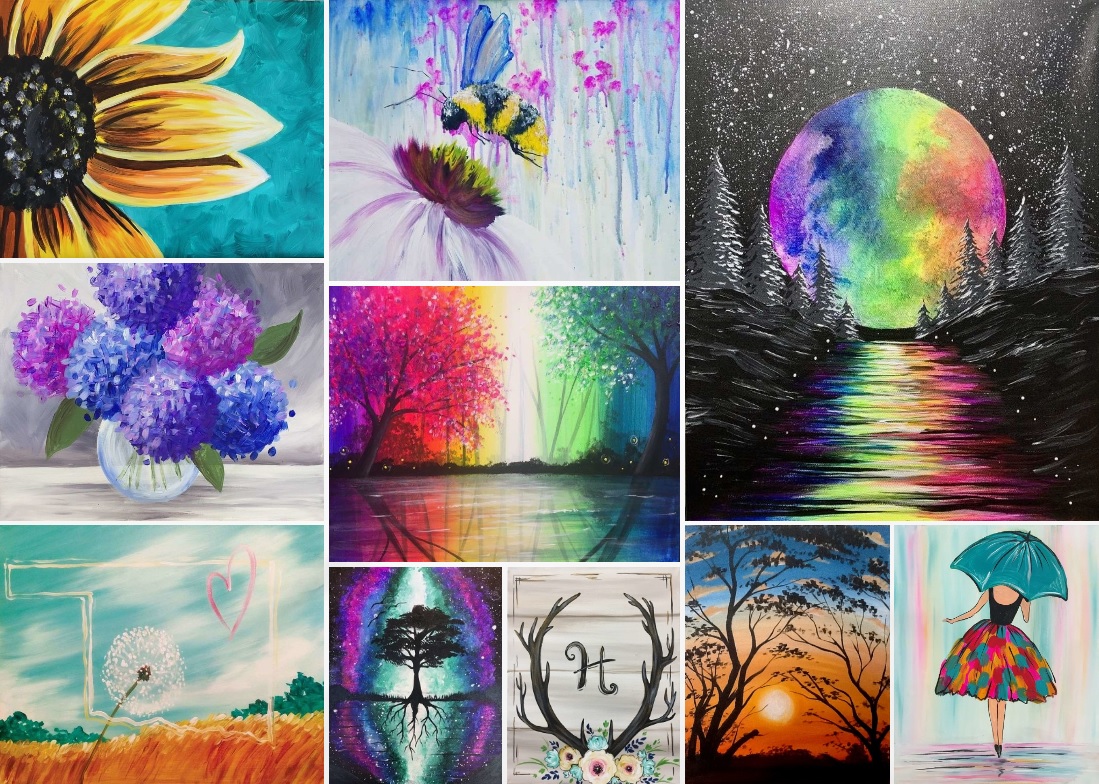 As the days start to get warmer and flowers begin popping up from the ground, we can all breath a little sigh of relief that Spring is almost here! With Spring you should start thinking about Mom and what you're going to do to celebrate her this year! We recommend mixing things up this year and instead of giving her flowers or sweets celebrate by creating a masterpiece that she'll cherish for years to come!
Here are Pinot's Palette – Bricktown we have some classes coming up that would make the perfect gift for mom this year, and the best part? You get to have a fun night out with the girls or your sweetheart while you create it!
Be sure that when you select the painting that you are going to give her, you think about what is going to sing to her. Take into consideration the colors that she uses to decorate and choose something that will match. You can also think about the theme, pick something that is going to appeal to her, for example, maybe she has an owl collection in which case creating 'Golden Moon' would be the perfect choice, or maybe she loves plants so you could paint 'Sweet Succulents'. We have a number of styles, from sunset beaches to moonlit rivers to vibrant bouquets, so the sky is the limit in terms of picking a theme!
Customize the painting just for her! If she loves dandelions but you don't think that the pinks and teals of 'Just Dandy' are quite her style you can let loose and get creative! You always have the option to alter colors on any of our paintings so it turns out just how she would like it. You can also customize your painting by adding words; maybe you think she'll love 'Fallen Feather' just a little bit more if you added the word 'Love' to the bottom. Our artists are always here to help with customization so that you can create something perfect for her!
You can see all of these ideas on our events calendar and more! We know she'll love this thoughtful handmade gift just as much as you'll love your time spent creating it! So let your creative juices flow at Pinot's Palette-Bricktown this year to get the most out of your mother's day gift giving!