Book Your Next Fundraiser at Pinot's Palette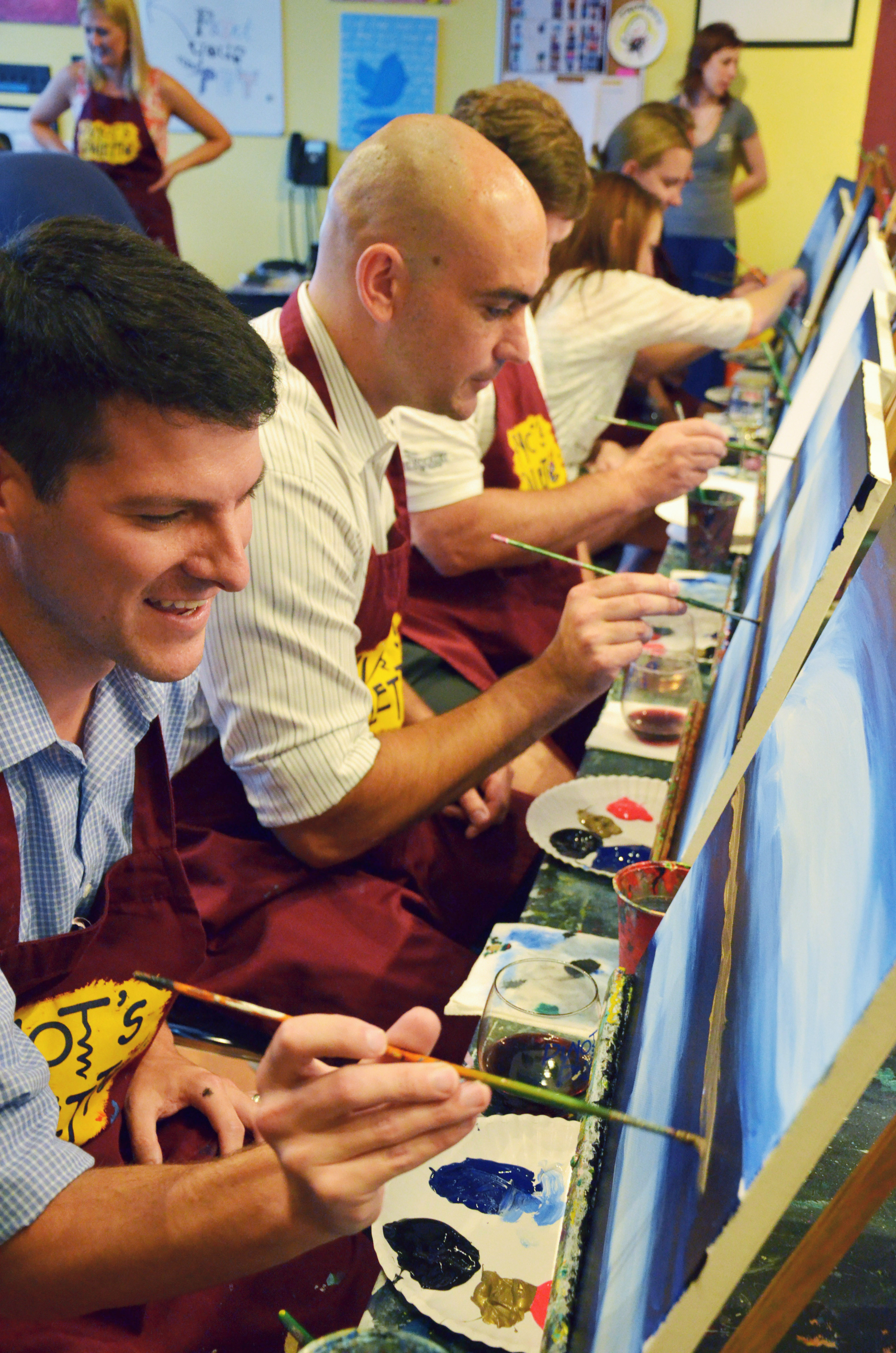 Fundraising events at Pinot's Palette have become a wildly popular form of fundraising while having fun! Pinot's Palette is perfect for any fundraising occasion & wonderful for any group! We provide everything you need for a great & successful fundraising paint party! Our talented artists will guide you through your very own, one of a kind masterpiece! You will have our full library of paintings to choose from, or you also have the option to have one of our professional artists create a custom painting for your party.
Our fundraising price is $40/ person for a 2hr painting and $50/ person for a 3hr painting. Parties are always able to increase the price per person in an effort to raise additional money for your fundraiser, we will automatically donate:
Monday-Wednesday : $12.00 per seat
Thursday-Sunday: $10.00 per seat
Please contact our studio for more information & date availability! We look forward to Painting, Drinking & Having Fun with you all soon!
To plan a successful fundraising event follow this link for 10 helpful tips:
http://www.t...aising-event/