Spruce up for Fall!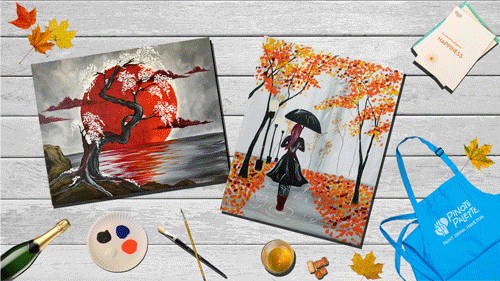 Transitioning to fall is always one of our favorite times of the year. As much as we enjoy to vibrant and energetic colors of spring and summer, it's just so nice to get to slow down and surround yourself with the more subtle and calming colors of fall. Revamping your home décor also always gives your house more life and a bit of fresh, crisp fall air. Whether you love fall for the leaf-strewn landscapes, pumpkins, or simple shifts of hues we've got some tips to help you transition seamlessly to a gorgeous new season.
So much of the feeling of fall is created by new scents so whether you love candles or love using diffusers the fall is the perfect time to switch up the aroma in your home. We recommend adding scents like Cinnamon, Pine, Orange, and Frankincense to help awaken fall in your home. Not only will these aromas add a new feel to your digs but they also invoke a calming atmosphere that will just beg you to snuggle in and relax with a nice glass of wine.
Change up your colors! Switch around your décor to embrace the season. Incorporate burnt orange, maroon, and yellows to your accent pillows and blankets. Just the simple change of hues will have you're practically tasting the pumpkin spice season!
Fall is also the perfect season to get outside and enjoy some fresh air before getting cooped up during the frigid winter months. Make your way to a pumpkin patch to search for the perfect jack-o-lantern pumpkin that you can enjoy on the porch in all its glory before giving it new life for Halloween.
Bricktown offers the best of all worlds because you can stretch your legs with a beautiful walk on the canal before making your way to Pinot's Palette – Bricktown where you can create the perfect fall accent piece for your home. The variety on our September and October calendars put the best aspects of fall right at your fingertips. So grab your girls enjoy the season, and spruce up your home décor all in one glorious night out together!