2020's Color of the Year!
As an artist, we are always thrilled to see the new color trends in the New Year! While there are several different people who announce their color predictions for the year, our favorite by far is checking out the Pantone color of the year because, if anyone knows color, it's them! So we're happy to announce that the Pantone Color of the year this year is Classic Blue "The calming, familiar hue ushers in a fresh decade and hints at a return to traditional decorating." We have a ton of paintings coming up that features classic blue, so grab your girls and head down to Pinot's Palette in Bricktown to freshen up your décor and be get ahead of the trend!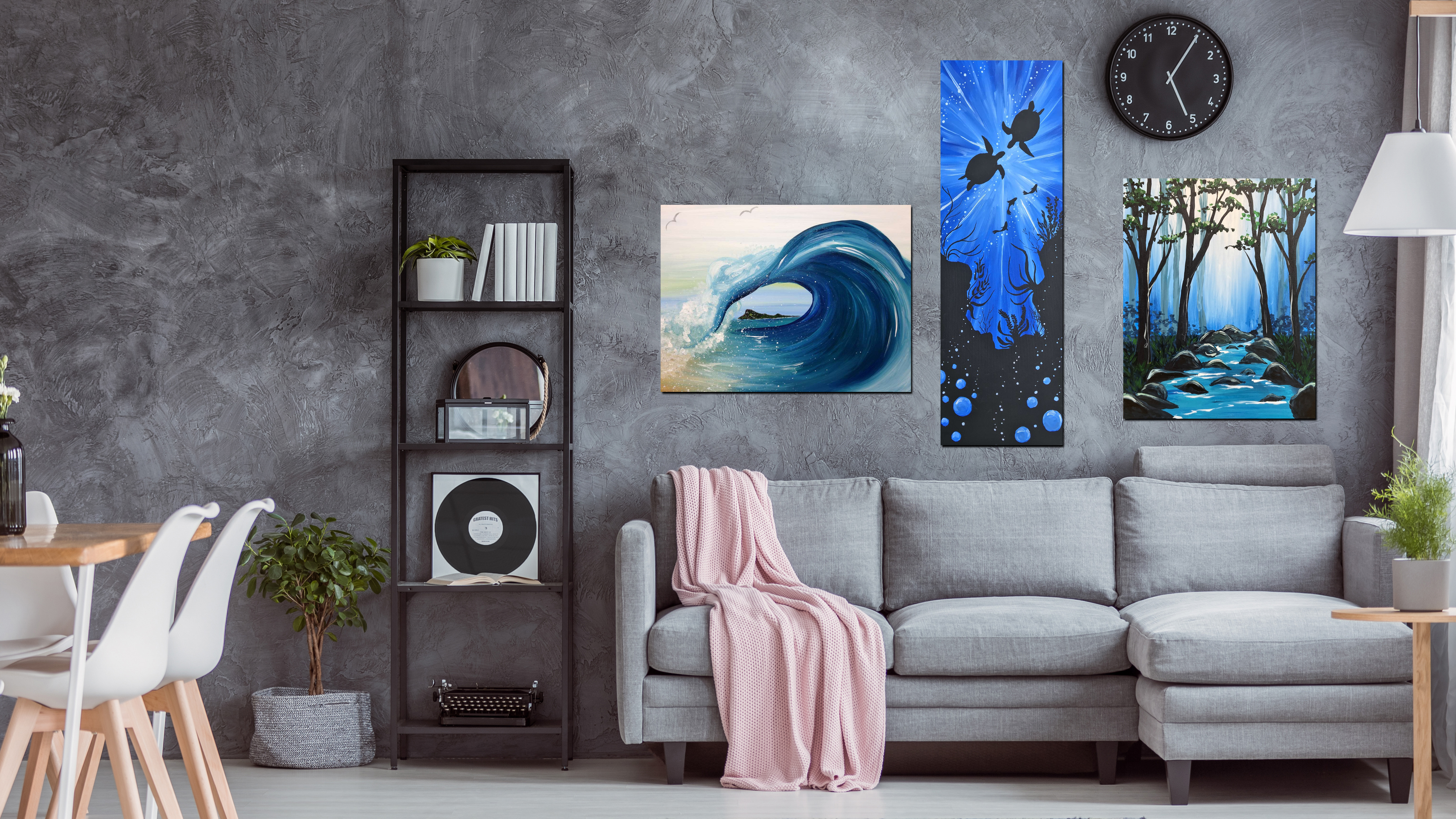 One of the reasons that Pantone picked Classic Blue as their color this year is that it represents calm and dependability. That may seem like a lot of emotion to put on a single color, but when you start looking at paintings that rely heavily on blue, you realize that they truly do give you a feeling of peace and security. Take for example 'Babbling Brook' coming up on January 31st from 7-9 pm, the painting features a forest brook that focuses on imagery that will practically have you hearing the sounds of water flowing over river rocks.
For the animal lovers, you could update your décor with 'Sea Serendipity' on February 19th from 7-9 pm. The Classic Blue in this painting depicts the water that a pair of sea turtles are casually swimming in. This painting takes the serenity of the color and pairs it with the calmness of sea turtles, animals that, in their own right, are the definition of peace.
Lastly, you could change directions and create your new home décor style around a painting that centers on Classic Blue without solely featuring the color. On March 6th from 7-9 pm, we'll be featuring 'North Shore,' which brings in the Pantone color of the year but also has a softer sky in the background.
Looking through our calendar of events you'll be hard-pressed to find a painting that doesn't feature this year's color of the year, even if it's just an accent color, so whatever fits your style should be able to allow you to ground your home with the traditional color that inspires calm dependability! Not to mention, that a night out painting, drinking, and having fun will sure to be the best jump start to find the serenity that you need!