Wild About Animals - Painting at the Zoo
Feeling artsy and have a love of animals? Combine your passions and join us for our Wild About Animals painting series at the Oklahoma City Zoo! Create your own giraffe in September and even meet an animal artist from the OKC Zoo's education collection! No talent needed! Pinot's Palette professional artists will guide you step-by-step through your artsy giraffe. Ages 14 and up. $36 member, $40 non-member. Get registered for your seats today!!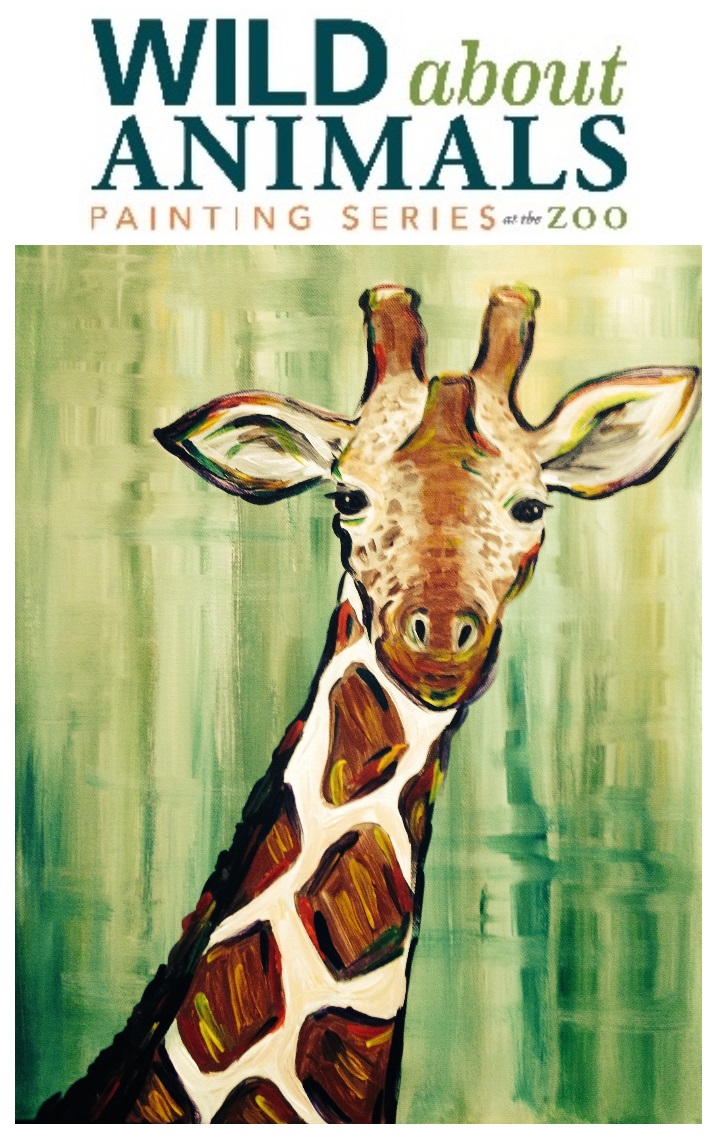 5 Fun Facts About Giraffes:
1. The giraffe is the tallest mammal in the world, with even new-born babies being taller than most humans.
2. Giraffes only spend between 10 minutes and two hours asleep per day. They have one of the shortest sleep requirements of any mammal.
3. Giraffes spend most of their lives standing up; they even sleep and give birth standing up.
4. Just like snowflakes and human fingerprints, no two giraffes have the same spot pattern.
5. Giraffes are sociable, peaceful animals which rarely fight.