Top 5 Ways to Be Bold in Life
Challenge yourself this year to Be Bold. It's Your Year, Your Rules. Embrace your style and celebrate You!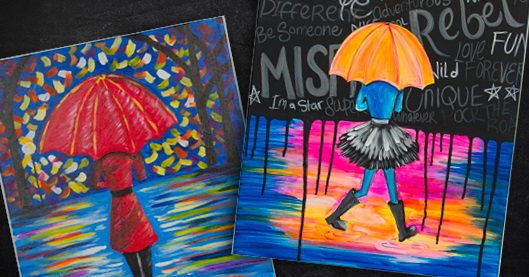 Top 5 Ways to Be Bold in Life
5. Celebrate Your Flaws - Your flaws help tell your story, you wouldn't be you without them. Look at your flaws as important parts of your personal story and history; where you've been and what you've experienced. Be Flawsome: a person who embraces their flaws and knows they're awesome regardless.
4. Pretend You're Already Bold - Ever heard the catchphrase "Fake it 'til you make it"? Believe it or not, there is plenty of science that proves you can actually fool yourself and others into becoming more successful, finding love, and increasing your happiness. Conduct yourself with certainty and confidence, and stop hesitating.
3. Plan Some Spontaneity - We live in a world controlled by our calendars and planners. There's power in planning. But good planning doesn't have to mean the death of spontaneity. Sprinkle in some Bold spontaneity, and enhance your ability to capture and enjoy the moment as well as foster your creativity.
2. Rediscover Who You Are - It's never too late to rediscover who you are. We're all guilty of letting our daily routine blur the happier more vibrant aspects of life. Be Bold, try new things, invite new experiences into your life, color outside the lines - both in your life and at Pinot's Palette.
1. Embrace Your Style - Don't get lost in the sea of sameness, embrace your authentic self with grace and style. Be Bold. Be Different. Be You.