Five Artists You Might Not Know but Probably Should
Everyone and their mothers are familiar with certain famous artists through out history, amongst which are greats like Vincent VanGogh, Leonardo DaVinci, and Salvador Dali. For good reason, these individuals are known by artists and non-artists alike. After all, they've played huge roles in shaping the landscape of the art-world, and have notable styles and significant roles in history. But there are a lot of lesser-known artists that most art historians would argue are quite deserving of similar fame. Yet they never struck it quite as big. In my opinion, here are the top five artists that everyone should know but doesn't.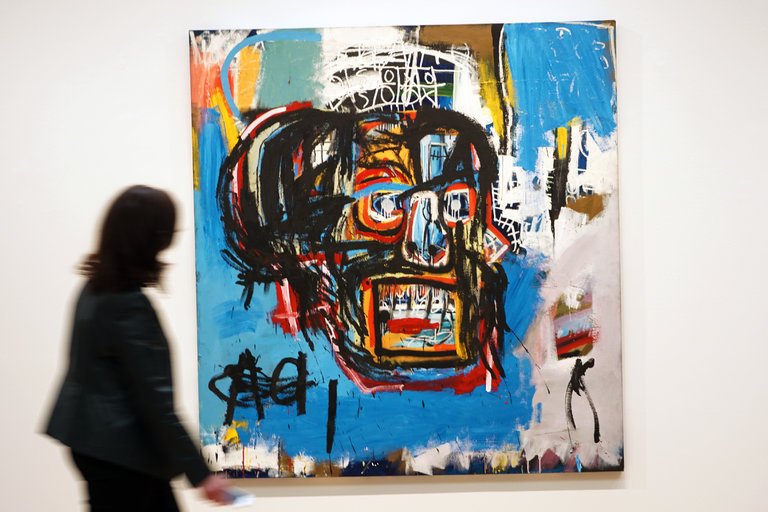 5. Alphonse Mucha: A Czech "Art-Nouveau" artist from the late 1800s and early 1900s. You can almost bet that you've seen some his work, even if you didn't know it was his. Art-Nouveau was a decorative art movement that showcased the beauty of flowing organic shapes with more geometric ones. Often, we think of images of women with long, flowing, curling hair on backgrounds of perfectly measured circles and archways. Mucha is THE name that came from this movement, and though his illustrations were featured on advertisements and postcards during his life, it was considered a bit outdated by the time he died. However, he and his art style have regained a great deal of popularity in the past couple of decades, even helping to inspire the artistic style of modern animated movies and shows like "Sailor Moon."
4. Ai WeiWei: a Chinese artist who's still alive today. His artwork, which consists of a vast range of media, often combines the beauty of aesthetics with the harshness of controversial topics. Much of his artwork comments on politics—especially those of China, though the artist has also done a great deal of work in the United States, and even has art installed in the island prison of Alcatraz off the coast of San Francisco. Despite attempts from the Hong Kong government to silence him, Ai has become well known and respected for his determination and resilience to continue his work.
3. Piet Mondrian: Is another artist that you're probably familiar with, but have never heard the name of. If you've ever seen those simple-looking modern paintings with black, red, blue, and yellow squares and circles laid out on clean white backgrounds, then you 've seen Mondrian's work. It shows up in pop culture often, but rarely references the artist who created it. While Mondrian's work isn't often considered initially striking, it marked the beginning of a movement called "De Stijl," and comes with an interesting and inspiring story. Mondrian was working at the end of World War II in a time when most artists were producing work that reflected the tragic and dismal state of the world. Mondrian, who had traveled through Europe and eventually made his way to the United States, had seen the devastation of the war first-hand. Rather than follow the trend of his peers and create artwork that spoke of despair and tragedy, however, Mondrian chose instead to look towards the future in a positive way. His work is meant to be an abstract representation of a potential utopia that could exist in the future—clean and organized, aesthetically pleasing and calming to behold, simple and easy to digest, but enjoyable to be a part of. In an age where art had become dark and wrought with despair, Mondrian's recognizable, modern-looking works were an optimistic nod towards the future that also helped to radically simplify painting into an aesthetic language.
2. Artemisia Gentileschi: An Italian artist working during early 1600's. Painting during a time when women were not often accepted into artistic circles, she was the first female artist to be a part of the Accademia De Arte del Disegno in Florence. The daughter of a painter, she and her father both took inspiration from the more widely known artist Caravaggio—and she painted similar scenes, using a similar technique. However, while Gentileschi and Caravaggio both painted mythical and biblical scenes, Caravaggio often painted figures with soft and gentle expressions and posture, as this was common for the period. Gentileschi is popular for doing the opposite. The figures in her paintings have striking expressions that are full of intense emotion. She often chose scenes that focused on the portrayal of women, such as "Judith Slaying Holofernes," and the scene of "Susanna and the Elders." Having been put through a great deal of abuse, from men and a misogynistic society, Gentileschi's emotional subjects are recognized and respected as more realistic than the idealistic work of her peers—such as her father and Caravaggio.
1. Jean-Michel Basquiat: was an American artist who began as part of a graffiti duo in Manhattan. By the 1980's however, he was exhibiting paintings in museums and galleries across the world. Perhaps the best known African American artist in history, Basquiat's work used poetry and painting to mix history with contemporary critique. His work attacked power structures that perpetuated systems of racism and poverty. His short but difficult life (he died at the young age of 27) is reflected in his artistic style—which is expressive and abstracted but also references medical text books and Leonardo Da Vinci sketch books. In May of 2017, one piece of his set the record high sale for a work of art ever sold in the United States at $110,500,00.
- The Artist's Insight - A monthly blog special by Eric Maille -
I've been painting my entire life, but I think you'll agree with me that being a painter doesn't make you an artist. An artist must be willing to explore the fascinating world that exists behind paintings- a rich history of unique talents, creative imaginations, innovative techniques, and thoughtful self-expression.
I've spent a long time developing that insight and learning from the insight of others, and it's helped me to become a professional painter and illustrator living and working in Norman Oklahoma, and an instructor at Pinot's Palette Bricktown. Now, once a month, I'll be providing tips, tricks, and stories from a polished perspective, and an artist's insight, so that even the casual painter, can become an art-lover and artist themselves!
Sincerely yours, Eric Maille