Experience the Positive Effects of Art in 2019
Naturally, we know that when we embark on creative activities such as dancing, cooking, acting, writing, or painting, it's fun and we get pleasure out of doing it. But did you know, scientifically, being creative is actually good for your health? This year fuel your creativity for a more balanced and positive mood in 2019!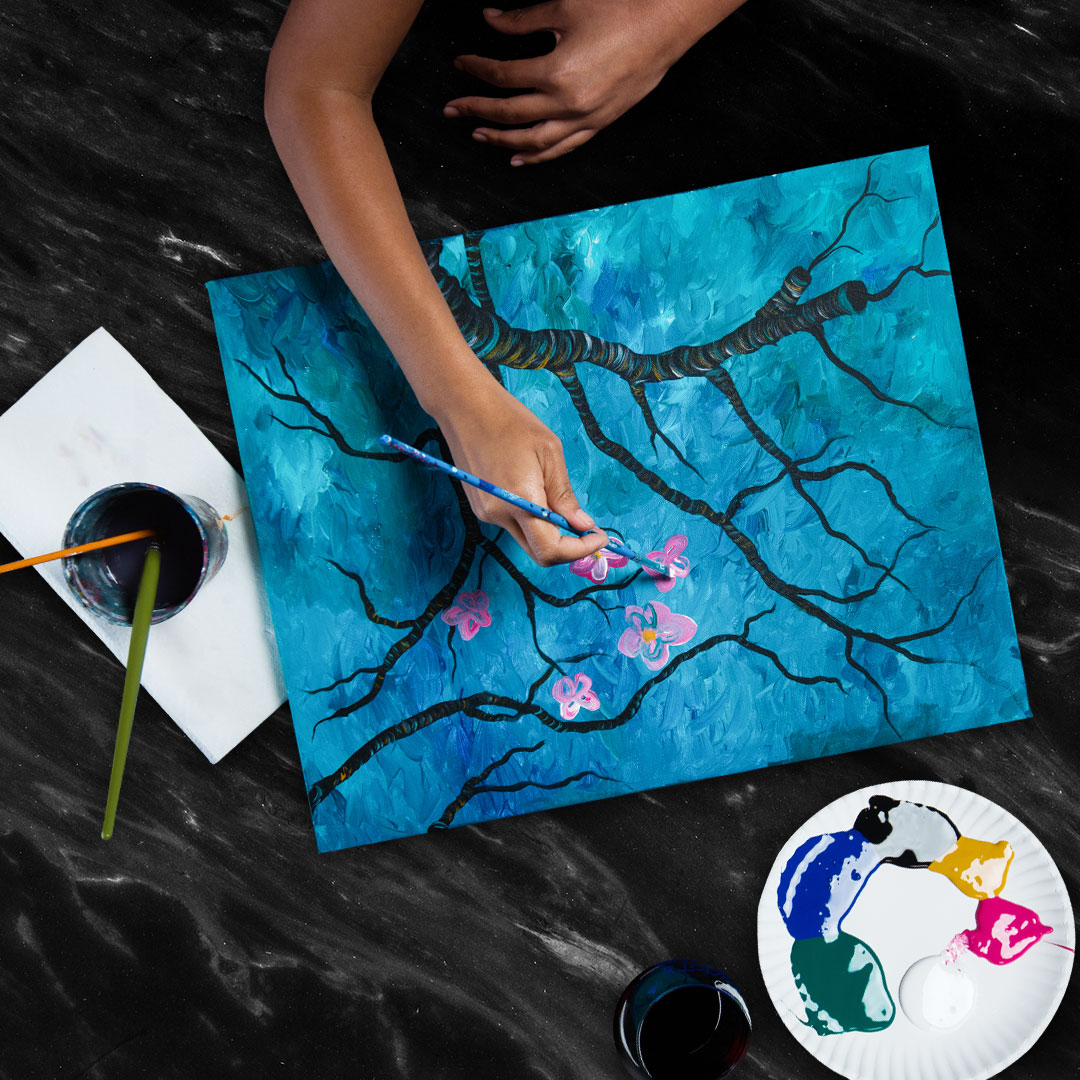 While some of us get to explore our creative sides through our jobs, others tap into their creativity as a hobby. No matter what road you've taken to unleash your creative spirit, the need for self-expression and flexing our imagination is a necessary part of being a human, and it boosts self-esteem and offers a sense of accomplishment.
Painting is a a form of expression and can encourgage brain activity and cognitive growth as well as relieve stress. Health care professionals have recognized art and painting as a type of therapy and have found that our moods can be affected by color. For example, the feelings of optimism and confidence, clarity, warmth and cheerfulness are associated with yellows and oranges. While excitement, feeling bold, creative, wise and imaginative are usually connected to reds and purples.
The feeling of being inspired alone promotes a healthy and happy way of living. When you're tapping into your creative side and feel that spark of inspiration it not only increases your energy but also gives you the feeling of excitement. Staying inspired throughout the year is the challenging part, and that's where we come in! Here at Pinot's Palette in Bricktown, OKC we keep our calendars flourishing with positivity and mood-boosting colors, and the amazing part is, our studio is a space where you can truly unleash your creativity and self-expression on your own canvas. No art experience is necessary. Our local art instructors will guide each class step-by-step through the featured painting, but we always encourage guests to get as creative as they'd like with their canvas!
This year have some creative fun and keep your energy high, your mood cheerful and your inspiration flowing by painting with us regularly! We look forward to your next visit to Pinot's Palette in Bricktown, Oklahoma City! Cheers!
Enjoy $6 OFF each seat!! Use promo code: Cheers19 at checkout. (offer expires 1/31/19)
(Discount not valid for existing reservations, private parties, project pet, family days, or combined with any other offer)