Team Building Mural!
Create that mural masterpiece you've always wanted for your office!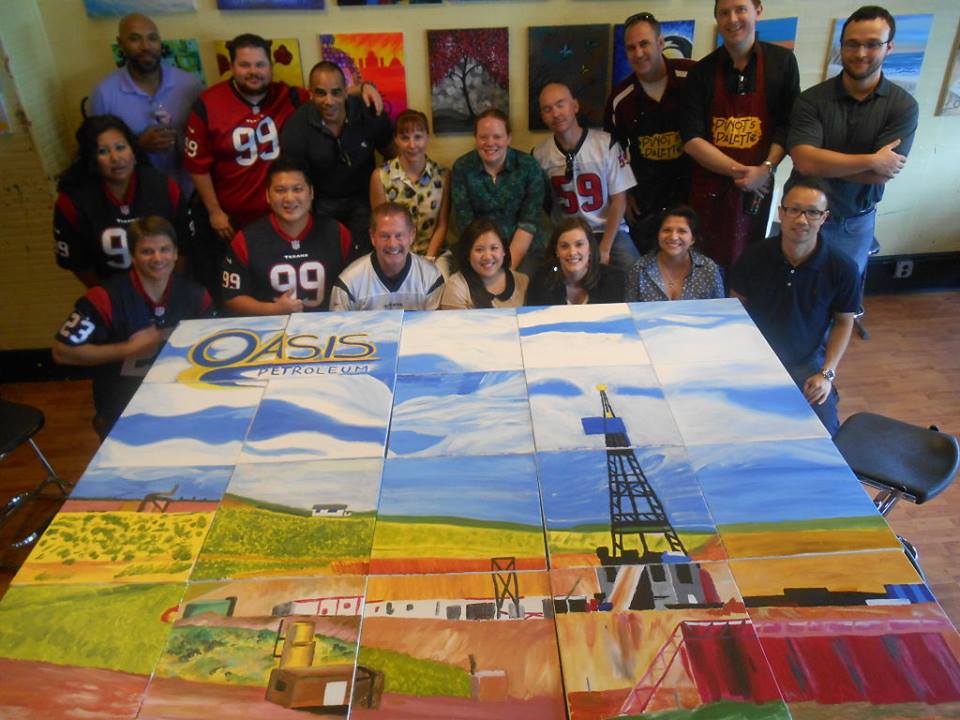 Gather your coworkers/employees together to collaborate on one of these larger murals. Each person is provided a color photo in order to paint a small section of the larger image. Choose from our vast Painting Library or request a customized image for an extra fee. This is a great way to build relationships and teamwork!