It's Time To Stop And Sip Some Rosé
Springtime is here! Can you sense the delightful aura of springtime blooms and feel the breeze that welcomes new memories to be made?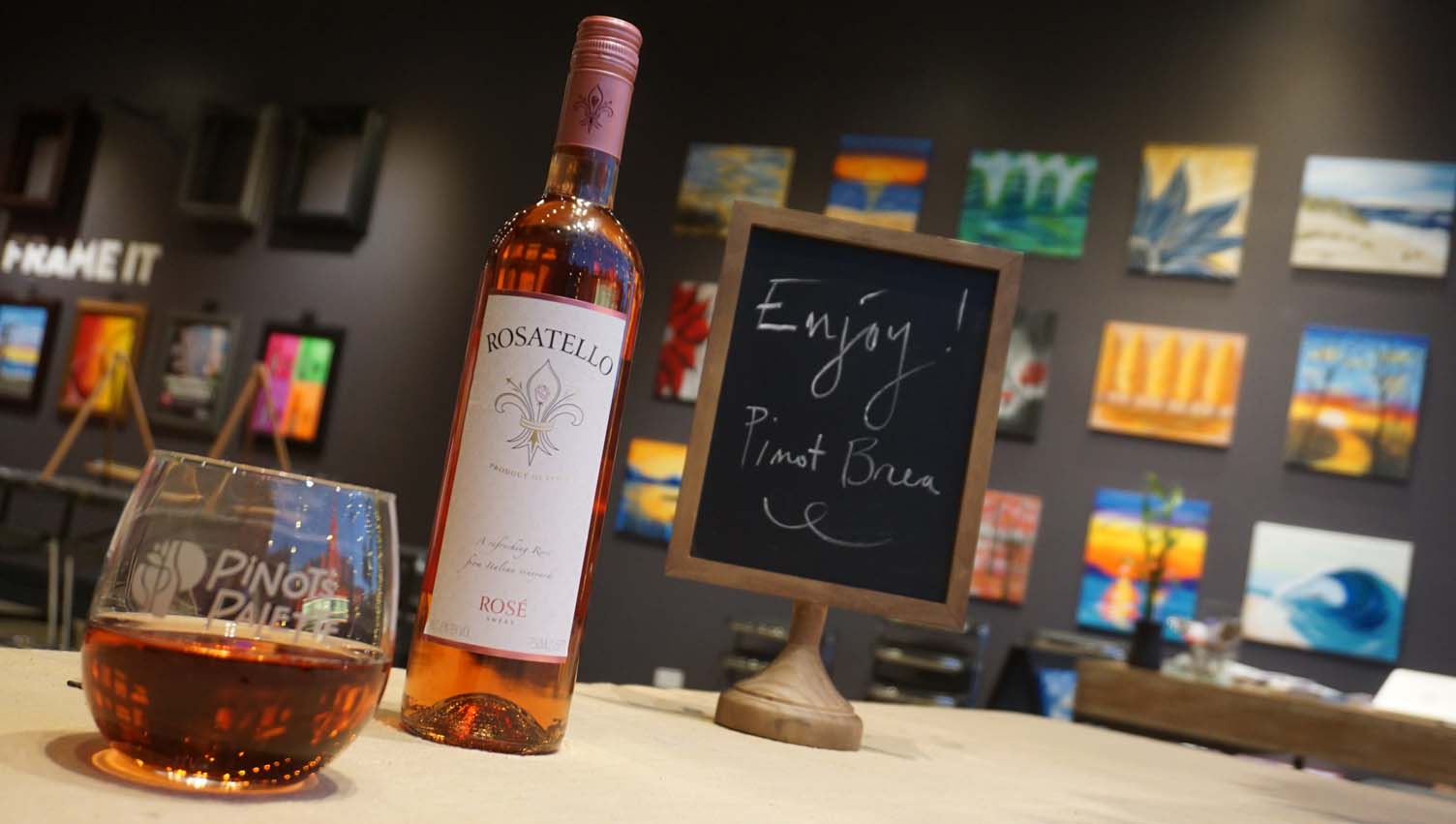 Add some Rosé wine if you haven't already, to be the perfect complement to this season. It's perfect for sipping while relaxing with your friends for a picnic at the park or even just cuddled with a book. Or better yet, it's a perfect pairing with a paintbrush in hand ready for creating a canvas masterpiece!
The process in making Rosé wine is particularly interesting. By juicing red grapes and soaking the skins with the juice, a brilliant pink hue is created that is representative of Rosé wine. The longer the grape skins soak with the juice, the darker the pink hue becomes and the more tannins are released. From light, delicate and sweet to dark, bold and more acidic, Rosé wine pairs well with a variety of food.
Here are some tips on what is best to pair with Rosé wine:
• Spicy cheeses with bold flavors can bring out the sweetness in a light Rosé
• Other varieties of cheeses such as Brie, Goat, Havarti, Monterey Jack and Gruyère
• Light Salads
• Mediterranean plates
• Light Pastas
• Seafood such as grilled salmon, shellfish, lobster and more
• Sandwiches, Burgers and Wraps
The versatility of Rosé wine makes it the perfect drink for any occasion!
At Pinot Brea, we have an eclectic wine menu that includes Rosatello Rosé Wine, from Italy. Soaking and fermenting sweet grapes grown from the vast vineyards of Italy, Rosatello is refreshingly light and sweet with hints of rose petals and berries.
We are delighted to welcome you to pick up a paintbrush and enjoy a glass of Rosé wine on your next visit. What are you waiting for? Come un-wine with us!