Pinot Brea Hosts Fundraiser For OCSPCA To Prevent Animal Abuse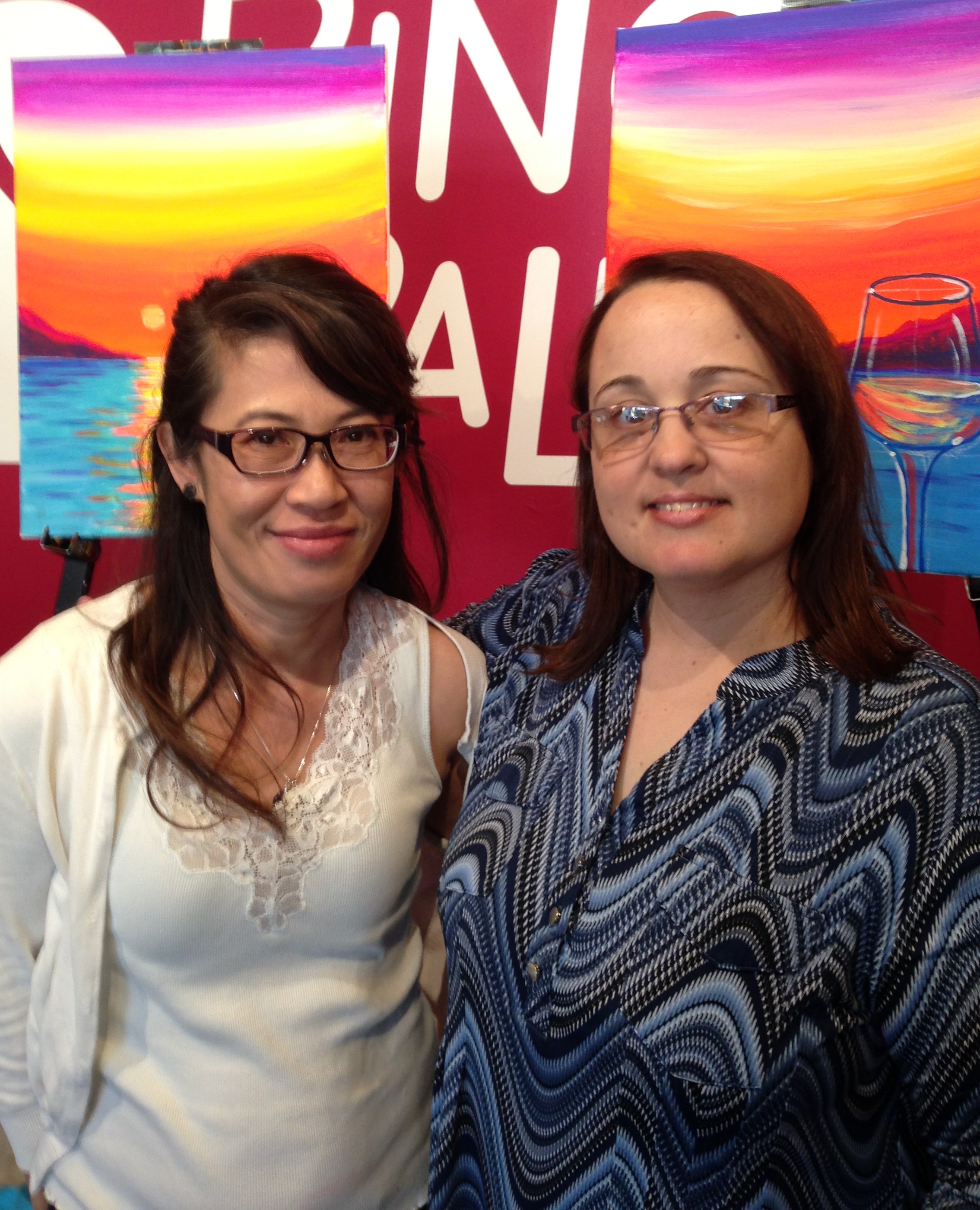 Some say, one of the best companions a person can have is a pet! Whether it be a pet dog or cat, pets have the amazing ability to warm up anyone's heart. Unfortunately, many pets suffer from neglect and abuse. Some live in a household of domestic violence and are even violently mistreated and suffer irreparable injuries. Luckily, there is a local non-profit organization called the Orange County Society for the Prevention of Cruelty to Animals (OCSPCA) that provides assistance to neglected animals in need, due to domestic disputes.
Just this past weekend, Pinot's Palette Brea partnered up with OCSPCA to host a fundraising event that not only provided a fun painting activity that everyone can enjoy, but also brought up the alarming issue of animal abuse into conversation. Kaneka Chim, the organizer of the event, and Melissa Lewis, the director of OCSPCA, were both happy about the amazing turnout of the sold-out event because it proved that there are people in the community willing to support their cause of rescuing animals. Everyone that participated, left with their own hand-painted masterpiece and a bigger heart knowing that all proceeds benefitted to support programs helping sick, hurting and hungry animals in Orange County.
Just to provide a sense of how widely spread this issue is, a study done by the National Coalition Against Domestic Violence found that 71% of pet owners entering domestic violence shelters reported that their batterer had injured, threatened, or even killed family pets. 40% of victims of domestic violence do not leave their abusive relationship because they fear the safety of their pets. Even worse, 52% of victims who do find a shelter, end up leaving their pets with their batterers which leads to more animal abuse.
But pets can be heroes too. When facing abuse from a controlling relationship, at least the endearing affection shown by pets can provide that much needed light of hope and comfort. In addition, pets can help relieve stress, encourage social interaction and physical activity and also improve emotional health.
To find out more about the Orange County Society for the Prevention of Cruelty to Animals (OCSPCA), check out their website here:
http://orang...untyspca.org/
If you ever decide that you might want to adopt a pet, OCSPCA is ready to help you find your loving companion.
And if you already have a pet, join the Pinot's Palette Pet Project! Paint your very own pet with the help of Pinot's talented instructors! Just sign up for the painting class, email a clear and close-up photo of your pet 3 weeks prior to the event and we will magically scan the photo onto the canvas in shades of grey. On the day of the event, just add color and take home your painting to your pet!