Take Home Paint Kits
In these interesting times, in which public safety is at the front of our concerns and our creative spirit needs an outlet, we at Pinot's Palette in Downtown Brea are offering Take Home Paint Kits. For us, we took the time to make sure these kits provide you everything you need to express the artist in you.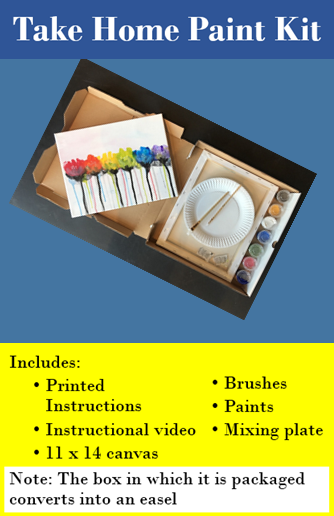 Our painting kits are fun for all ages. You can enjoy family time or getting together with friends. The variety of paintings allows you to choose what fits your artistic mood.‍
The kits include an 11x14 canvas, self-guided video and written instructions, 2 to 3 brushes (tailored to self-guided paintings selected), appropriate paints, mixing plate and an easel. Each kit is $23 plus tax.
You can pick up the kit at the Brea Studio from Tuesday to Thursday from noon to 5 PM or during a normally scheduled paint sessions. Please allow one day for processing.
Click on the link below "Take Home Paint Kits" to view the selection of kits we are offering today.
https://www....com/brea/shop