Cider Weather
As fall rolls in full force, you may find yourself gravitating towards a sweet, delicious hard cider instead of your usual alcoholic fare. But what sets cider apart from beer? You may not even realize there's much of a difference, but there actually fairly distinct!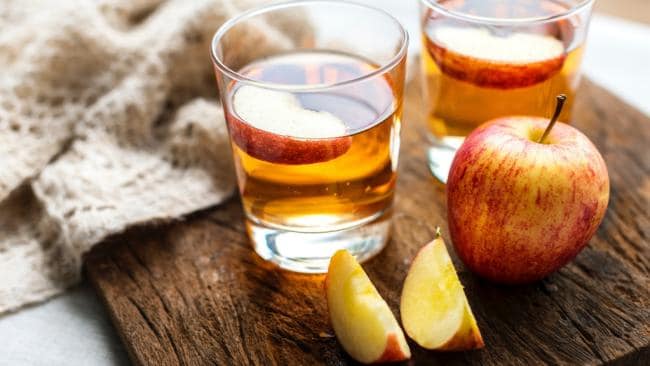 First, let's look at what makes a cider a cider. You may think it's simply fermented apple juice, and that's not wholly incorrect. But what if pear or apricot cider? Not all ciders have an apple base. Indeed, a hard cider is made from fruit juice. Rather than barley and malt found in beers, it gets its crisp, sweet flavor from fruit it's fermented from.
This gives it a few properties that are unique to its profile, namely the benefit of vitamins and antioxidants found in fruit. In this regard, the calories aren't completely empty. However, while both beer and cider contain carbohydrates, cider's carbs come largely from sugar. It may also be difficult to find a good 'lite' cider for people on diets, diabetics and those sensitive to sugar. Aged ciders, however, allow the yeast more time to ferment the sugars, giving it the hint of fruity sweetness with a less sugary profile.
Whether you are in it for the sweet flavor profile or the nostalgia, autumn makes for a perfect time to enjoy a crisp cider or two, and we happen to carry a wide variety of fruity delights at our studio. Enjoy a glass next time you stop by to paint!
(Image from rawpixel)