Fall in Love
With the arrival of the Autumnal Equinox tomorrow (9/22), we wanted to share some exciting seasonal paintings that we have on deck for the rest of September, as well as October. Whether your favorite aspect of fall is the changing leaves, Halloween, or pumpkin spice lattes, we have the perfect painting for you!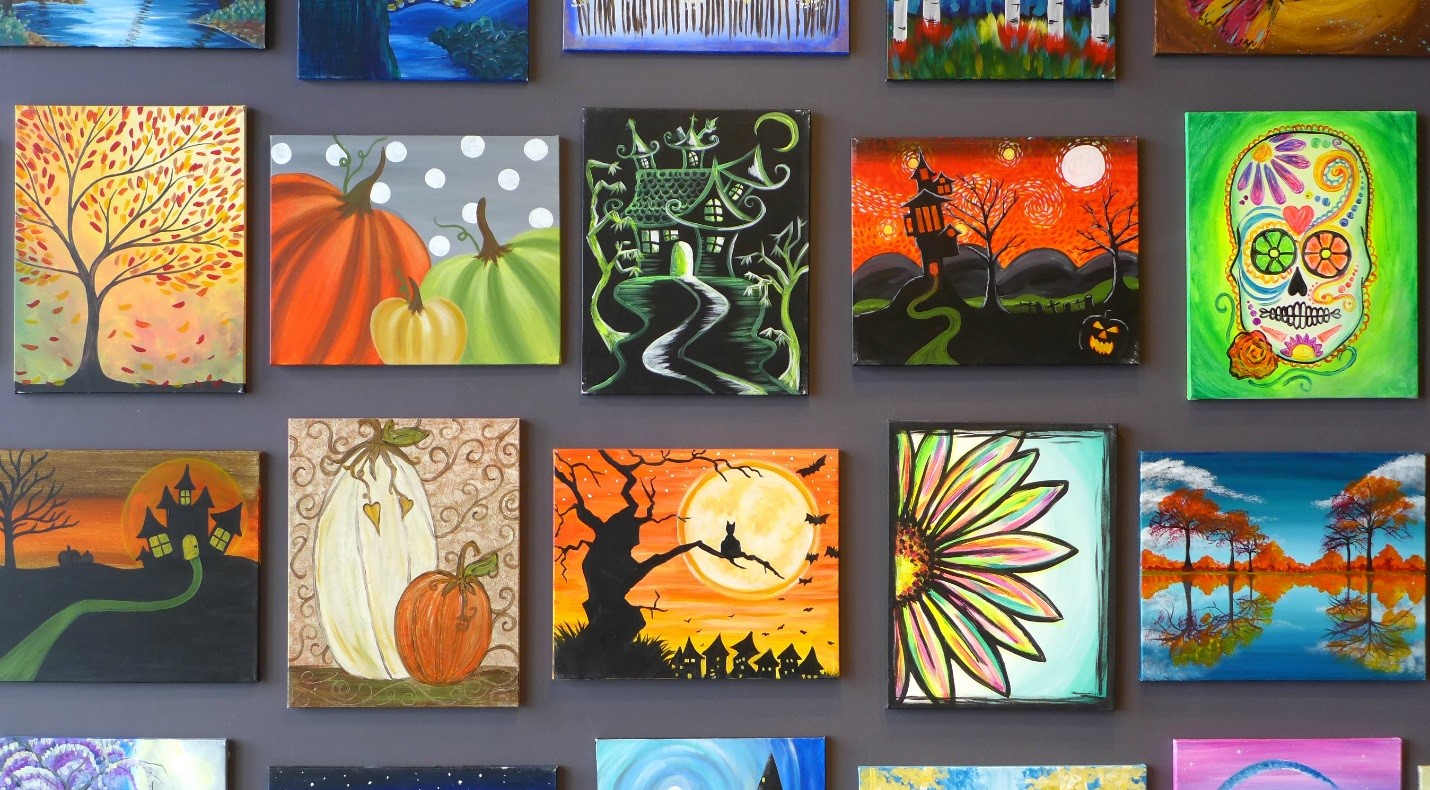 10/1 & 10/2 – Kicking off the month of October with "Paint, Drink & Be Scary" and "A Scary Night."
10/6 – "Season Of Spice" for all you pumpkin spice latte lovers out there.
10/13 – A new spooktacular landscape, "Halloweenville."
10/20 & 10/22 ¬– A couple non-Halloween landscapes, "Fall Walk On The Beach" and "Autumn Moon"
10/27 – 10/31 – Five black-light / glow-in-the dark paintings (with giveaways & prizes!)
During our "Wicked Night" black light painting on Thursday, 10/27, we will be teaming up with D's Wicked Cider (http://dswickedcider.com/). Every painter will get to take home a free pint glass and sticker, and they will also be doing a giveaway or two at the end of the night! Plus, all D's Wicked Cider drinks will be $1 off. Come paint, drink & get spooky with us this fall!