Bob Ross Games
Check out these cute fun happy little accident games!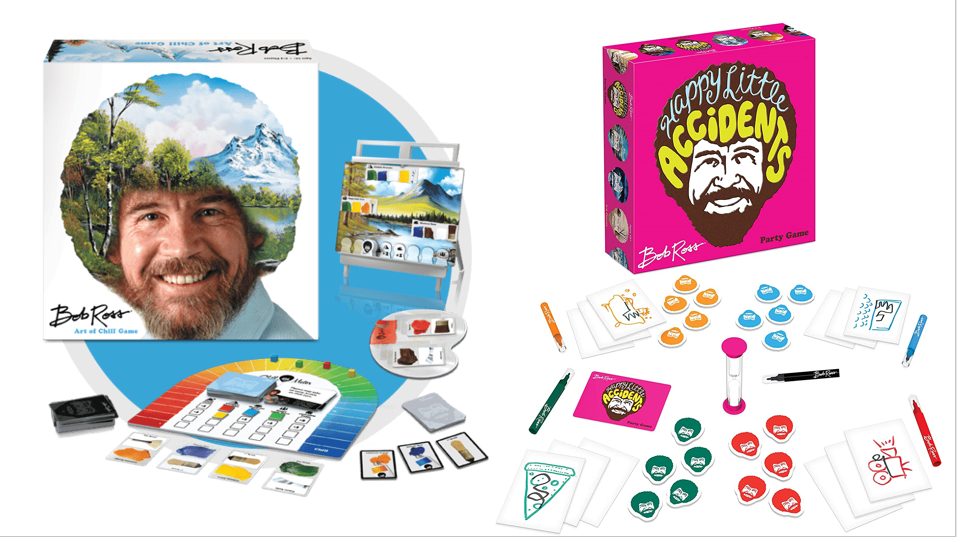 While we're still dealing with Covid, here are some great games to play with your family and friends at home!
The game on the left is called "Bob Ross the Art of Chill"
You have to finish one of Bob Ross's masterpieces before he does in order to win "chill" status
Players earn "chill points" by painting landscape features like Happy Little Trees and Almighty Mountains using colors and brushes from your hand of cards. It features 30 Bob Ross paintings. You can have 2-4 players, is ages 12+, and playing time is about 30 minutes.
The game on the right is called "Happy Little Accidents"
Players will transform abstract shapes and squiggles into charming pieces of art. Then share their clever doodles and award points to other players for their inspired creations. This game can have 3-6 players, is ages 10+, and is about 15 minutes playing time.
Both can be found at Target and on Amazon.