Tropic Escape
Well, it's that time of year again--freezing cold and covered in snow. For some of us, this is the winter wonderland we've been waiting for all season! For those of us adverse to the chill, however, it's second nature to imagine we were in warmer climes under a hot, summer sun!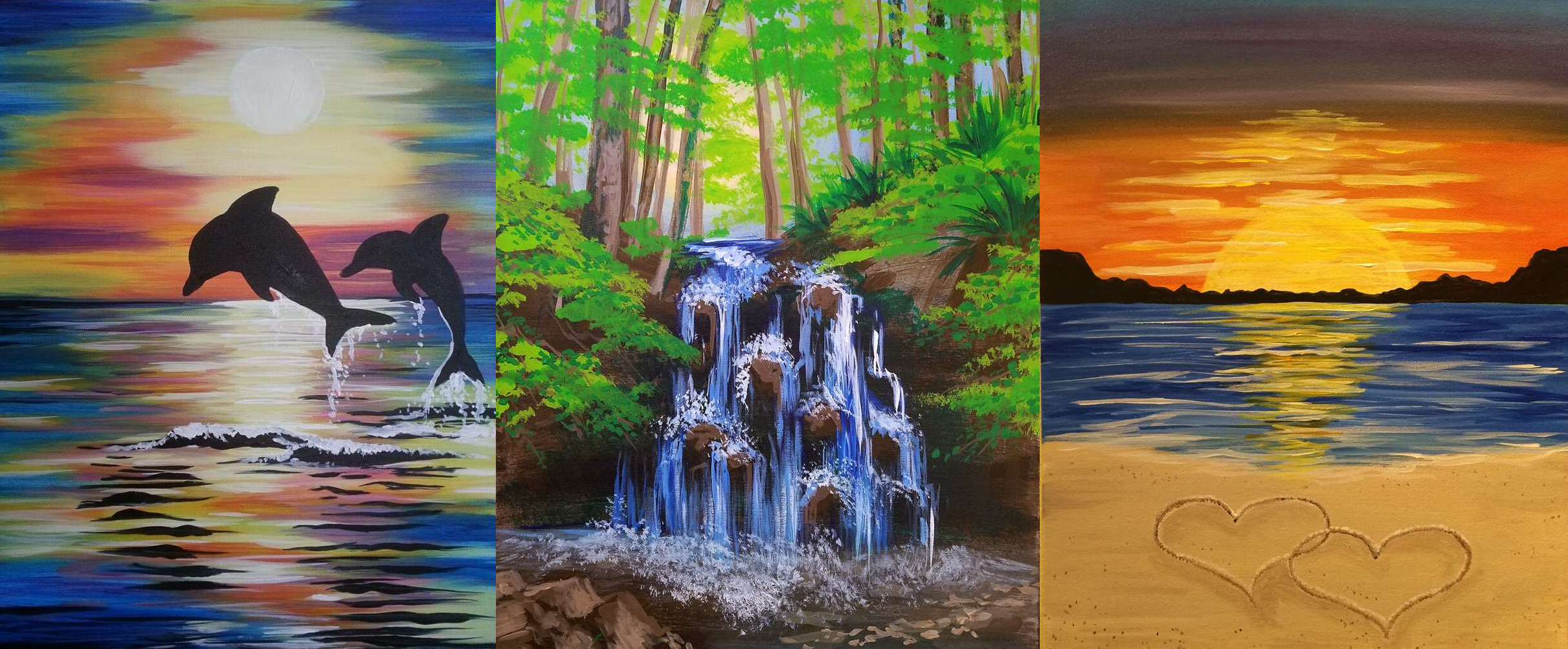 Unfortunately, we can't deliver that. (We're just a paint studio, after all!) But here's a list of the top five places we'd recommend bookmarking for the snowbirds out there!
1. The Andaman Coast, Thailand
This is one gorgeous destination, with a beautiful turquoise sea and home to many film sets! Perfect as a home base for exploring the nearby islands, you can see the Phi Phi islands, Phang Nga Bay, and even Khao Sok National Park! From James Bond to Leo DiCaprio, these beautiful islands boast gorgeous waves AND iconic scenery! Plus, the food is amazing.
2. Ambergris Caye, Belize
Are you more of a fisher than a swimmer? Than this Caribbean beach may be just the one you're looking for! It's also a great place for snorkeling. The nearby town of San Pedro is a charming, colourful destination in its own right, with delicious seafood and Mexican-inspired cuisine.
3. The Bahamas
Show me a list of tropical getaways, and you're bound to see the Bahamas on there somewhere. And with good reason! From busy tourists spots to quieter destinations like Abacos, there's something for everyone. And beyond beautiful beaches, there are a number of famous landmarks to admire, from the candy-striped lighthouse at Elbow Cay to the Man O' War Cay known for its unique fauna. White sand and relaxing waves abound!
4. The Maldives
Situated in the Indian Ocean, these beaches are almost otherworldly in their beauty. The stark contrast of deep blue waters and bright white sand make for some striking photo opportunities. There are plenty of quiet natural atolls to enjoy if you want to escape the hustle and bustle, or you can explore the bustling capital of Male' and other cities. Known for surfing and diving, this is a surreal destination with plenty to offer.
5. Kaua'i, Hawaii
Don't want to venture too far from home? No worries. There's always the stunning Garden Isle in Hawaii, boasting beautiful waterfalls, lush rain forests, and dashing green peaks to explore. From a rainbow of coral reefs to the cliffs above Hanalei Bei and down to the depths of Waimea Canyon, there's something for everyone on this national treasure. Also, monk seals. Did we mention those?
We may not be able to fly you away to a warm retreat, but we can certainly transport your imagination! To combat the cold front, we've got an array of beautiful tropical landscapes to try your hand at over the remaining winter months. If you can't escape the snow, this may be the next best thing!
https://www....vents/january