Sidewalk Canvas Sale
Have you ever wondered what we do with the paintings our artists create during our classes?
Did you ever think, " I would love to buy their recreation of the painting" or "Painting just isn't my thing, I would rather just buy the ones they painted."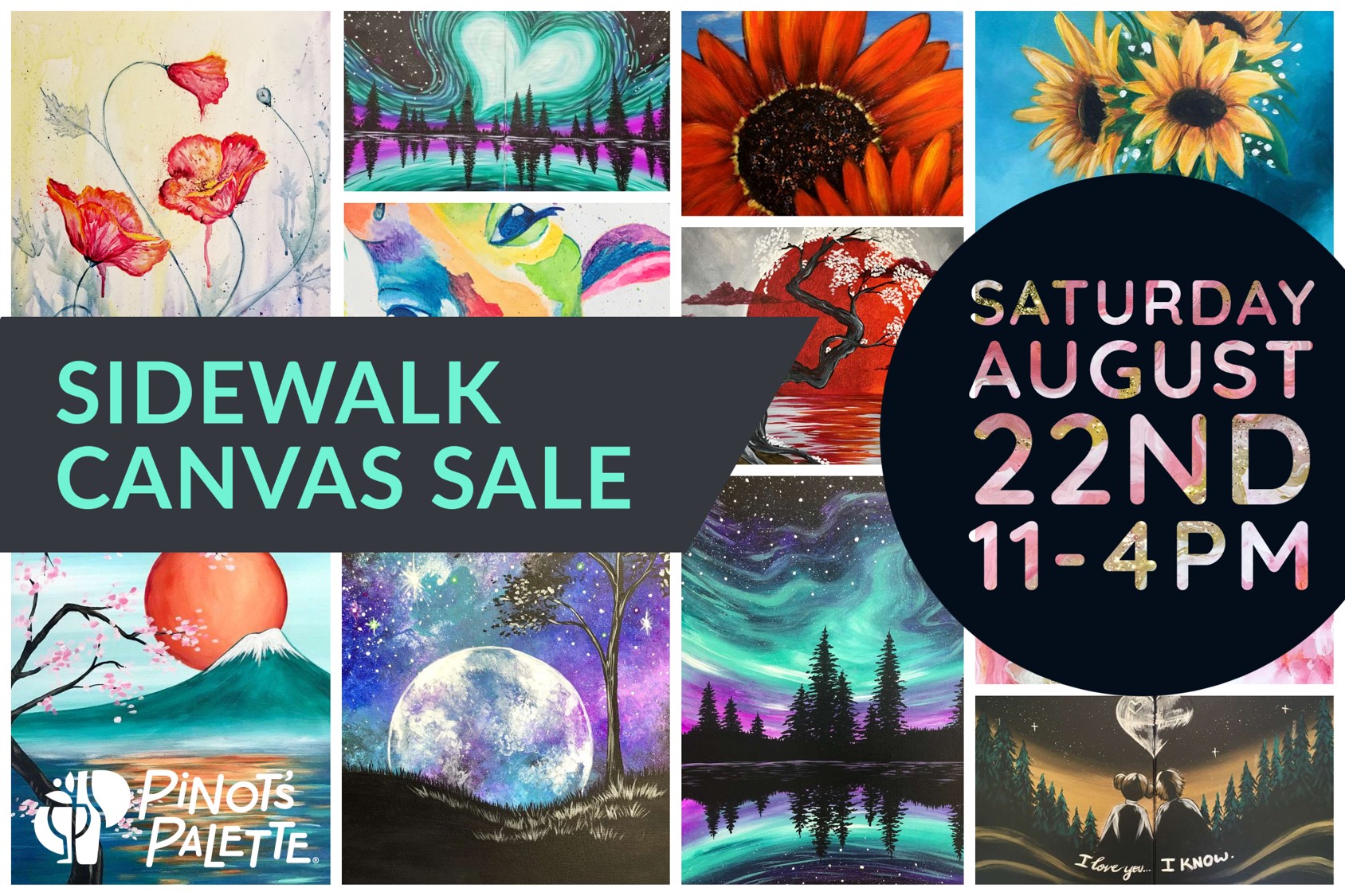 Well you're in luck!
On August 22nd at 11am-4pm we will be selling our paintings!
We are partnering with retailers across downtown Spokane and will be moving our canvas sale out into the fresh air for a downtown-wide sidewalk sale event.
Join us for an outdoor canvas sale! Shop our take home paint kits and more! We will also have take-home booze available.
Kids welcome!
This year more than ever, small businesses need support as they begin to recover from the devastating financial impacts caused by the pandemic. This event is intended to allow Spokanites the opportunity to safely and responsibly shop and support some of their favorite local businesses, while enjoying a variety of discounted merchandise and other promotions.
We of course will continue to adhere to all Phase 2 safety regulations, and similarly patrons will be asked to wear masks and keep to best health practices while shopping.